Whistler Chocolate
Whistler Chocolate's certified organic and Fair Trade chocolate bars are so popular that NASA added their milk chocolate bars to the menu of the International Space Station in 2013.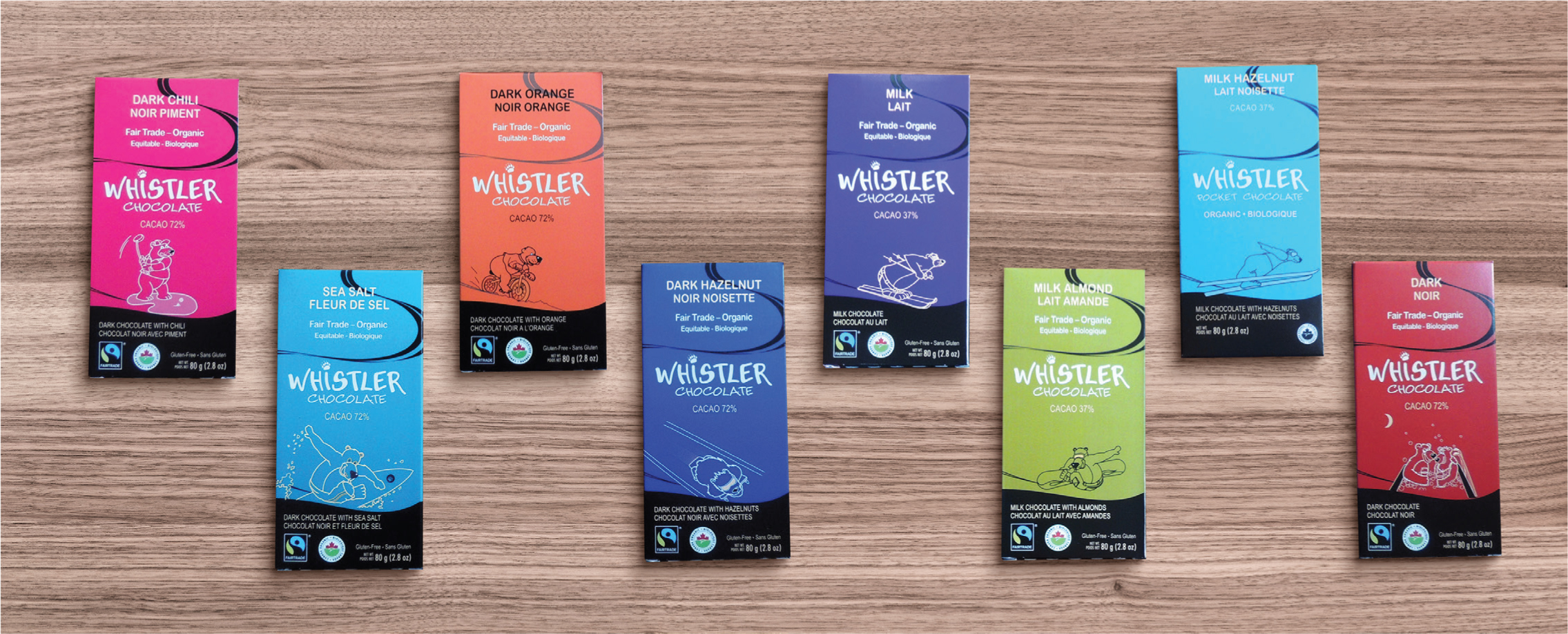 The company offers a line of eight delicious chocolate bars, including: dark chocolate bar; dark orange bar; dark hazelnut bar; dark chili bar; dark sea salt bar; milk chocolate bar; milk almond bar; and milk hazelnut bar. The company uses a British Retail Consortium (BRC) certified facility to ensure safe production of their chocolate bars.
When possible, local ingredients are used for flavouring, such as B.C. hazelnuts and Vancouver Island sea salt. All dark chocolate bars are made with 72% or higher cacao content, and all of Whistler Chocolate's product are free of gluten and soya lecithin. Additionally, the cocoa content included in their bars is well known for its health benefits: it is an antioxidant; benefits the cardiovascular system; reduces the risk of high blood pressure; is associated with reducing cognitive decline in old age; and can also have antidepressant effects.
Whistler Chocolate was founded in 2006 in Whistler, with the goal of providing good-quality, organic chocolate, in packaging that reflects the fun and joyful Whistler lifestyle. Always seeking to improve, in 2009 the company launched new eco-friendly, FSC-certified packaging, made out of wood fiber and recyclable paper, with a 100% compostable inner liner.