Indianlife Food
Indianlife Food Corp. (Indianlife) is one of North America's leading brands of all natural, all delicious and all healthy "heat & eat" Indian vegetarian food.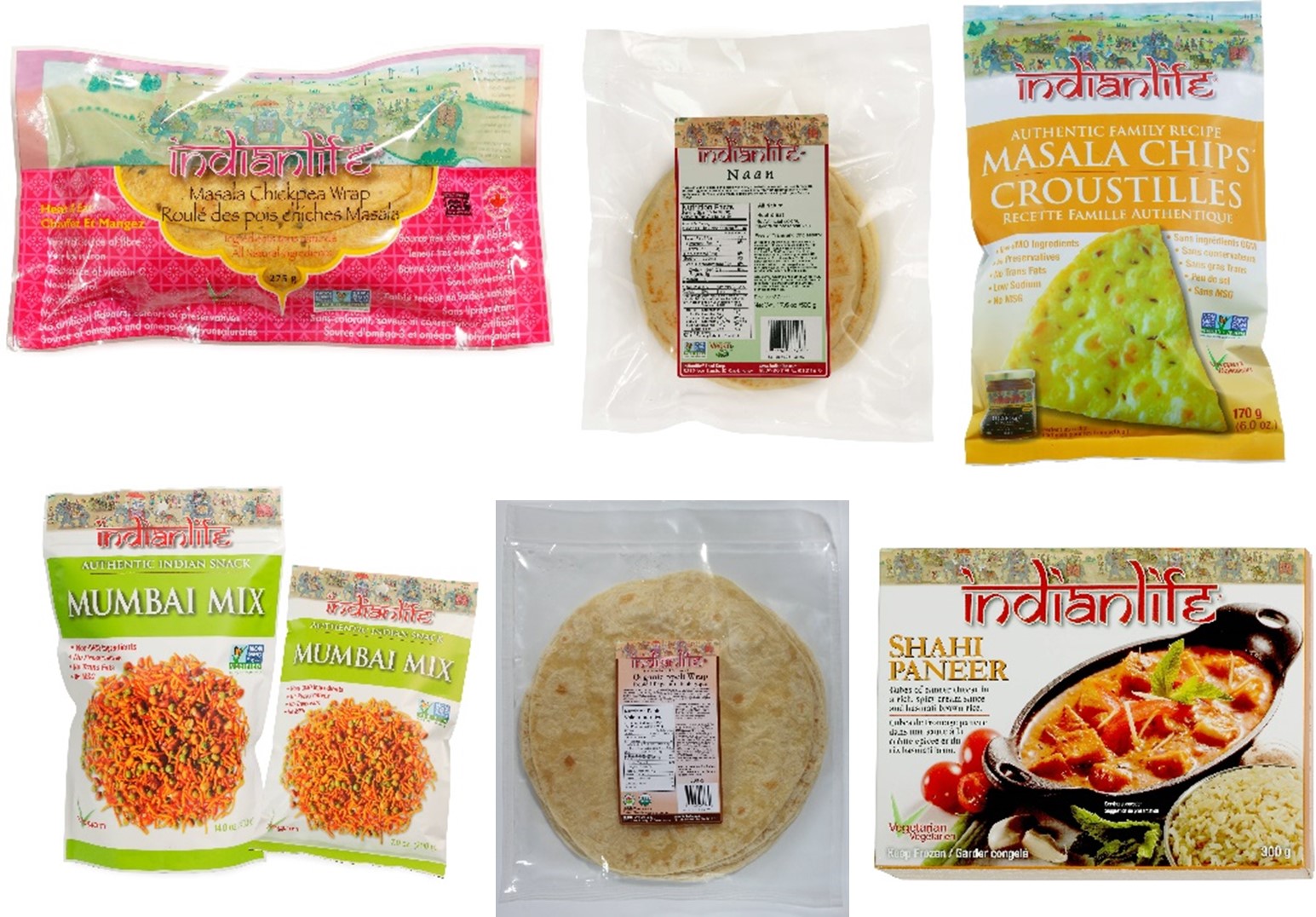 Indianlife products allow the home chef to enjoy authentic, convenient restaurant-quality meals in minutes. They are unique in offering all this with Certified Organic and Non-GMO options.
Indianlife is a family-owned company that has been in the Indian food industry for generations. Their exclusive, time-tested recipes have been handed down from generation to generation.
Their dedication to the highest quality and service has made Indianlife a success in Canadian as well as US retail and foodservice departments.
Indianlife uses only the finest ingredients and aromatic spices to create wholesome foods that are all natural, 100% vegetarian or vegan and free of cholesterol, trans fat, artificial flavours, colours and preservatives.
Indianlife sources as many local B.C. ingredients as they can. Indianlife practices GMP and are working towards acquiring HACCP and SQF2 certification.
Indianlife are leaders in sustainability in their market niche, as well as bringing traditional Indian foods into the organic mainstream market. They carry their ethic of sustainability and community service into supporting sustainable farmers, continuing to transition more products to organic and supporting clean water initiatives throughout the world.
Indianlife has obtained PACs organic certification and Non-GMO Project verification.
Over 40 of Indianlife products are Non-GMO project verified. Indianlife has a recycling program for the organics and oil they use. Being a vegetarian/vegan company, they are able to use less water. They use mostly natural to organic products without preservatives.
Indianlife donates to their local food banks; Quest Food and Indo-Africa Charitable Society. Indianlife buys their ingredients from credible supply chains and pays fair pricing for commodities so that suppliers pay fair wages to their employees.