H.B. Kaysons
H.B. Kaysons Ltd. (HBK) is a manufacturer of high-quality traditional and innovative Indian snack products.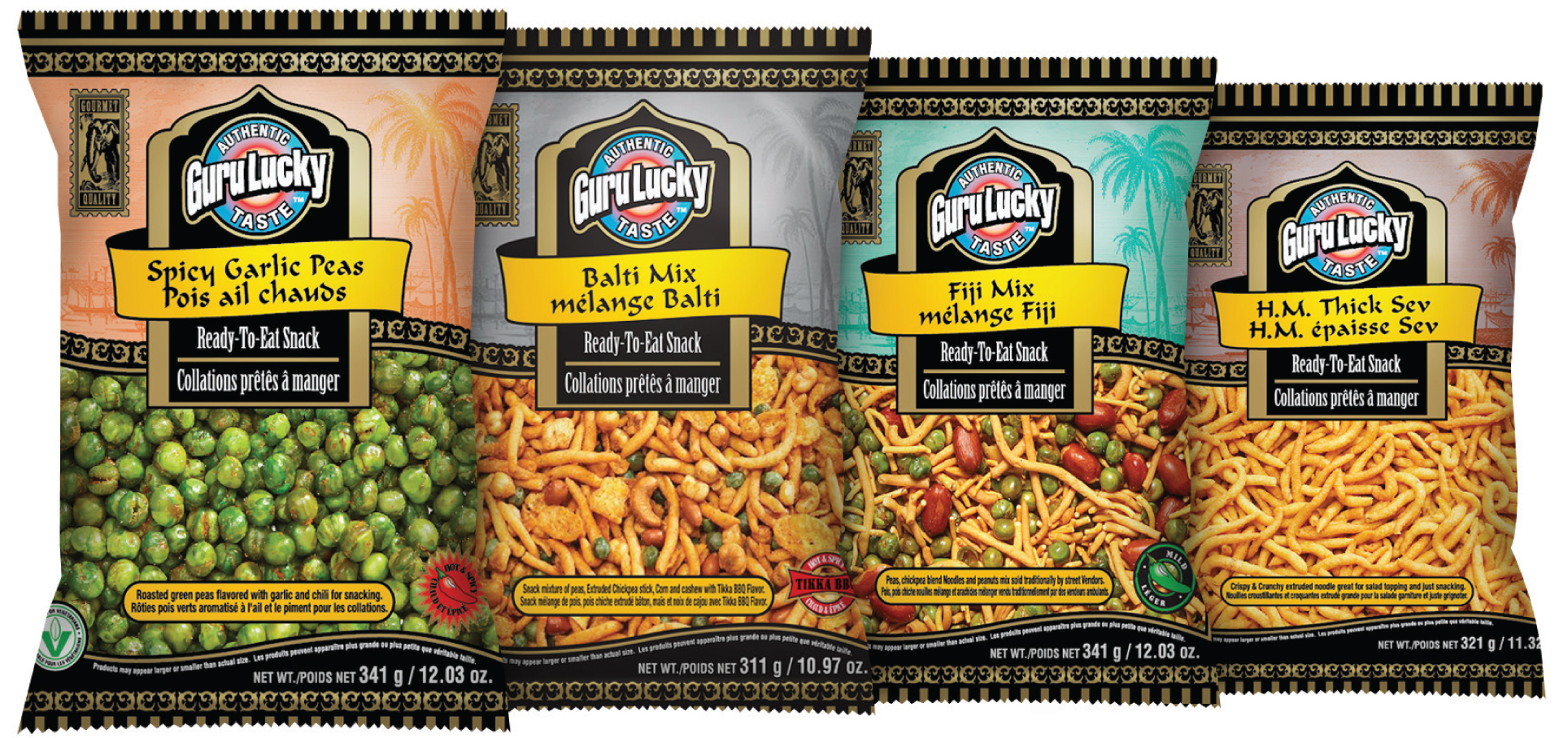 HBK is readying their line of GuruLucky branded snack products for export, which are made using state of the art processes and the highest quality Canadian and imported ingredients. These high fibre, gluten and cholesterol free snack mixes are primarily made from chickpea flour blended with pea flour and rice flour, mixed with ingredients such as lentils, green peas, peanuts, split chickpeas, yellow peas and mung beans, and are seasoned with flavourings such as chili powder, garlic, and salt. Snack mix flavours include: muruku; chickpea; cornflakes chewra; papadi ghatiya; aloo strings spicy; hot mix; bhusu mix; chili mix; and more.
HBK has implemented a Quality Assurance program that ensures that the selection and handling of raw ingredients, the manufacturing of products, and the final packaging are done according to the best industry practices. Their manufacturing process is Hazard Analysis and Critical Control Points (HACCP) compliant, and their facility and products are regularly inspected by the Canadian Food Inspection Agency (CFIA).
Established in 1988 in Surrey, HBK is a family-run business. The business was started in the 1940s when the Patel family moved from Gujarat India to Fiji island. With no work to support the family, they started making lentil, bean and chickpea based noodles that were blended into snack mixes and sold to the public as quick snacks. These products are now made by 3rd generation Patel family members with automated, state-of the art equipment. The company maintains its commitment to the environment by using locally sourced ingredients where possible, including Canadian canola oil, and has implemented a recycling program to convert their oil to biodiesel.