Chef Ann Kiresbom's Gourmet Sauces
Chef Ann Kirsebom's Gourmet Sauces/BBQ Ltd. (Chef Ann) creates award-winning gourmet sauces and luxurious chocolates.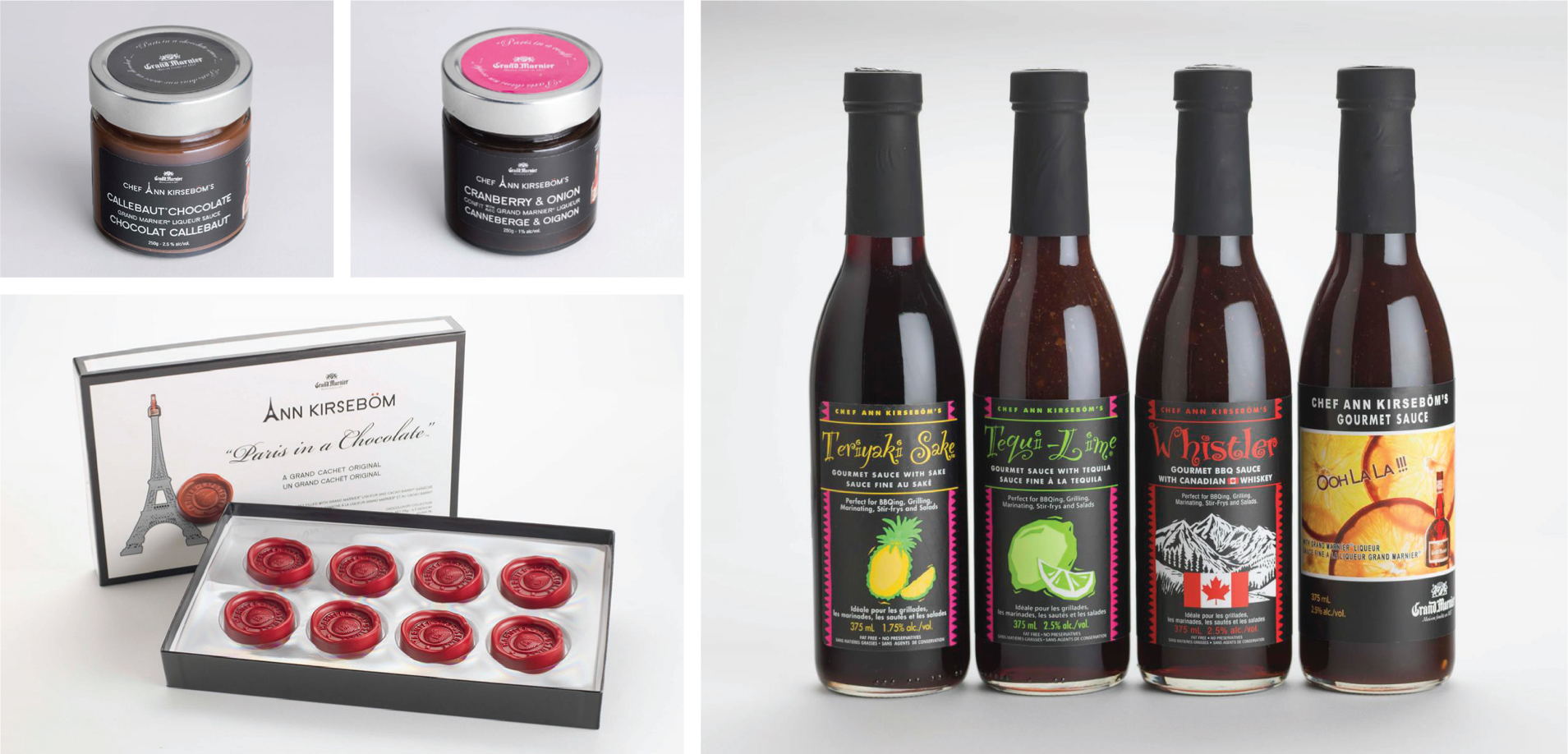 Having already gained popularity in North America, Chef Ann is now preparing to export their cooking sauces around the globe. This product line of gourmet, alcohol-infused cooking sauces includes: tequi-lime sauce, which combines the sweet dark flavour of asian grilling sauces, the heat of chilies, with the kick of lime and tequila; Ooh La La!!! grand marnier Sauce, which translates the orange-flavoured taste of this premium liqueur into a sauce that is great on roasted meats; teriyaki sake sauce, which adds the twist of pineapple and sake flavours to traditional teriyaki; and Whistler BBQ sauce, a gourmet BBQ sauce with a punch of Canadian whiskey. All sauces are made in small batches, are fat free and all natural, containing no preservatives.
Chef Ann also creates a cranberry & onion confit, which is infused with grand marnier and makes a great accompaniment to meats and cheeses. Additionally, the company also offers their Paris In a chocolate product for export, an exquisite chocolate replica of the grand marnier family seal, filled with creamy ganache and infused with the liqueur. Safety of all products is ensured through a Food Safety/Quality Assurance plan.
The company was established in Vancouver in 1986 by Chef Ann Kirsebom, a classically French trained Chef, with experience cooking all over the globe and operating a long-running Vancouver catering business. Her sauces have won numerous awards and been presented as gifts at events such as the Emmys and the Canadian Country Music Awards. The company is committed to lowering their carbon footprint at each point of the supply chain, and regularly gives back to the community by donating products and time to local fundraisers.