Big Mountain Foods
Big Mountain Foods (Big Mountain) create innovative, vegetarian, whole food products for health-conscious consumers.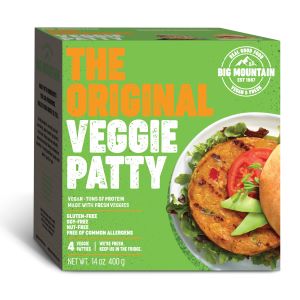 Big Mountain Foods was founded in 1987 and remains women owned. The company is located in Vancouver B.C., operating out of a new 70,000 square foot facility.
Big Mountain Foods product line includes nine plant-based, priority allergen free and clean label products including: The Original Veggie Patty, CauliCrumble Veggie Grounds and Broccoli Boost Veggie Grounds. Big Mountain Foods sells its vegan products nationally across the USA and Canada in most major retailers. Other products include Mighty Mushroom Bites, Superfood Breakfast Bites, Superfood Brekkie Links, Mama Mia Veggie Links, Fiesta Veggie Links and Big Brat Veggie Links.
Big Mountain Foods has been nominated for and received numerous awards, including Product of the Year, Rising Star and Emerging Export.