CanAm Pet Treats Inc
CanAm Pet Treats Inc. (CanAm) manufactures premium treats that cater to discerning pet owners who value healthy, natural ingredients.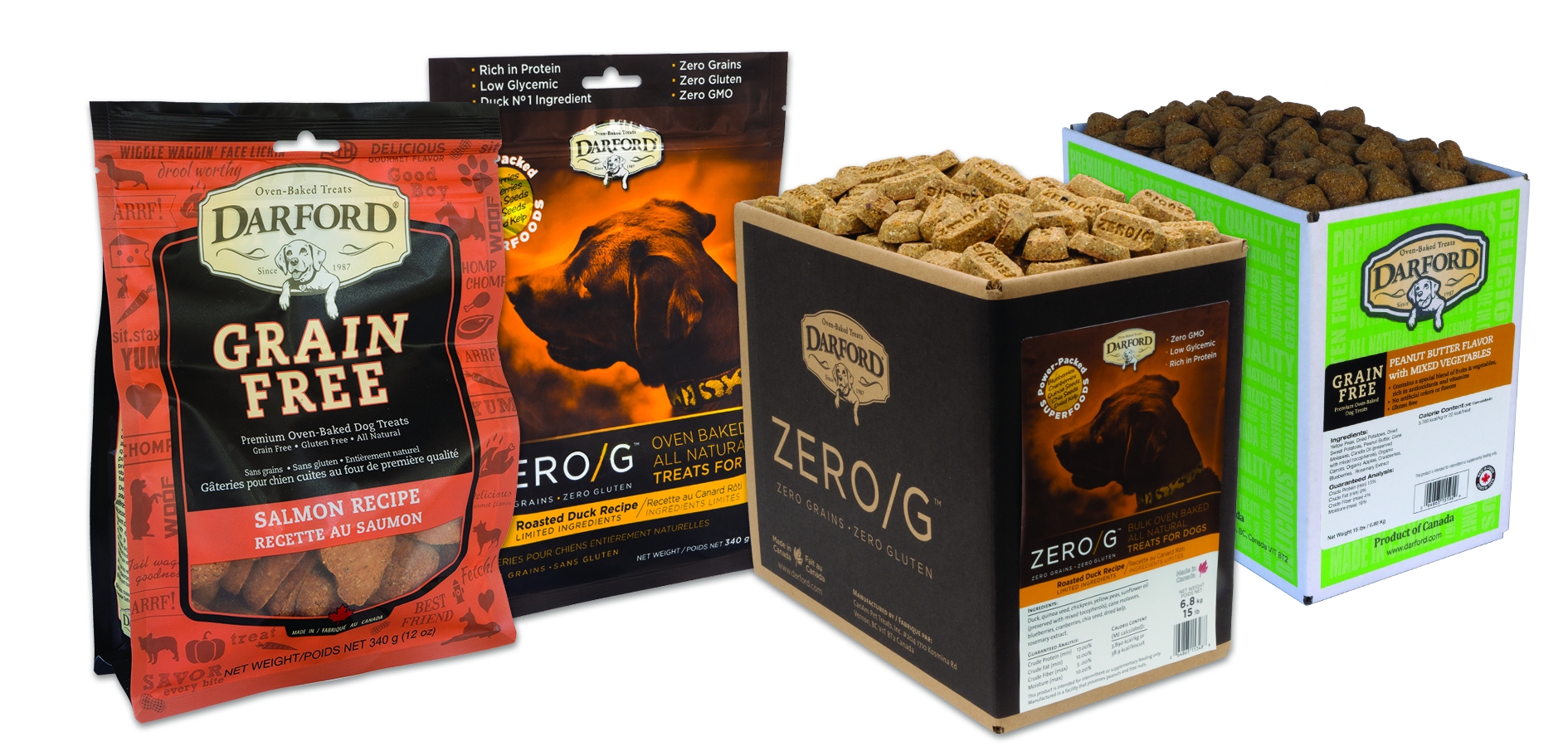 The company offers a variety of treats with options for grain-free, gluten-free, GMO-free, low glycemic and high meat inclusions. Their treats contain no artificial colours, flavors or preservatives, no meat meals and no meat by-products. CanAm is also a Certified Organic company.
Their range of treats include: Darford ZERO/G limited ingredient dog treats, in flavours such as roasted duck and roasted lamb, with high protein inclusion and no grain or gluten; darford grain free dog treats, in flavours such as grain free turkey and peanut butter; darford natural dog treats, in flavours such as cheddar cheese and chicken fingers; darford mega bones, in various flavours and sizes; and The natural baker dog treats, with formulations for healthy hip and joint, teeth and breath, weight management and more. All products are made in a Canadian Food Inspection Agency (CFIA) regulated facility, with Hazard Analysis and Critical Control Points (HACCP) certification to ensure food safety.
Located in Vernon, where they bake treats in-house, CanAm has been producing and marketing high-quality pet products since 1987. Their focus has always been on leading edge, non-commodity products. CanAm strives to source locally as much as possible and takes pride in providing economic benefits for all of its stakeholders.