CanAm Pet Treats Inc
CanAm Pet Treats Inc. (CanAm) manufactures premium treats that cater to discerning pet owners who value healthy, natural ingredients.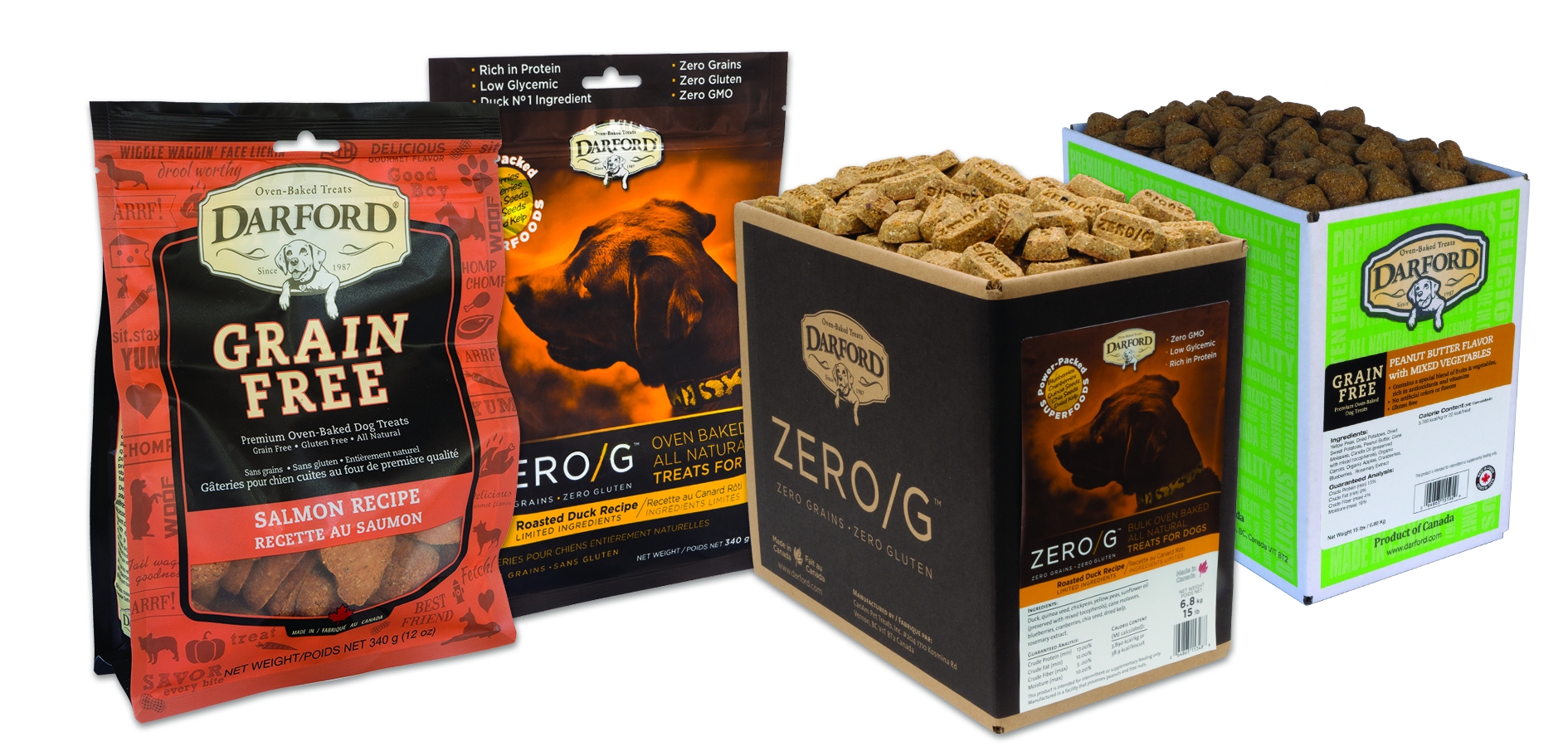 The company offers a variety of treats with options for grain-free, GMO-free, organic and high meat inclusions. Their treats contain no artificial colours, flavors or preservatives, no meat meals and no meat by-products. CanAm is also a Certified Organic company.
Their range of treats include: Darford ZERO/G dog treats, in four flavours including roasted duck and roasted lamb, are grain free and GMO free; Darford Grain Free dog treats, that come in a variety of flavors in both packaged and bulk; Darford Organic treats, made with certified organic ingredients; Darford Naturals dog treats, featuring healthy grains and all natural ingredients; Darford mega bones, in various flavours and sizes; and The Natural Baker dog treats, featuring the Colossal Mini Bones as well as other healthy, all natural treats. CanAm Pet has its SQF Level 2 Certification and is registered with the Canadian Food Inspection Agency (CFIA), with both facilities following Good Manufacturing Practices (GMP) and maintaining Hazard Analysis and Critical Control Points (HACCP) food safety systems.
Located in Vernon, where they bake and package their treats in-house, CanAm has been producing and marketing high-quality pet products since 1987. Their focus has always been on leading edge, non-commodity products. CanAm strives to source locally as much as possible and takes pride in providing economic benefits for all of its stakeholders.