Hidden Garden
Hidden Garden Foods Ltd. (Hidden Garden) make delicious gluten-free cookies with a secret —vegetables are hidden in every bite.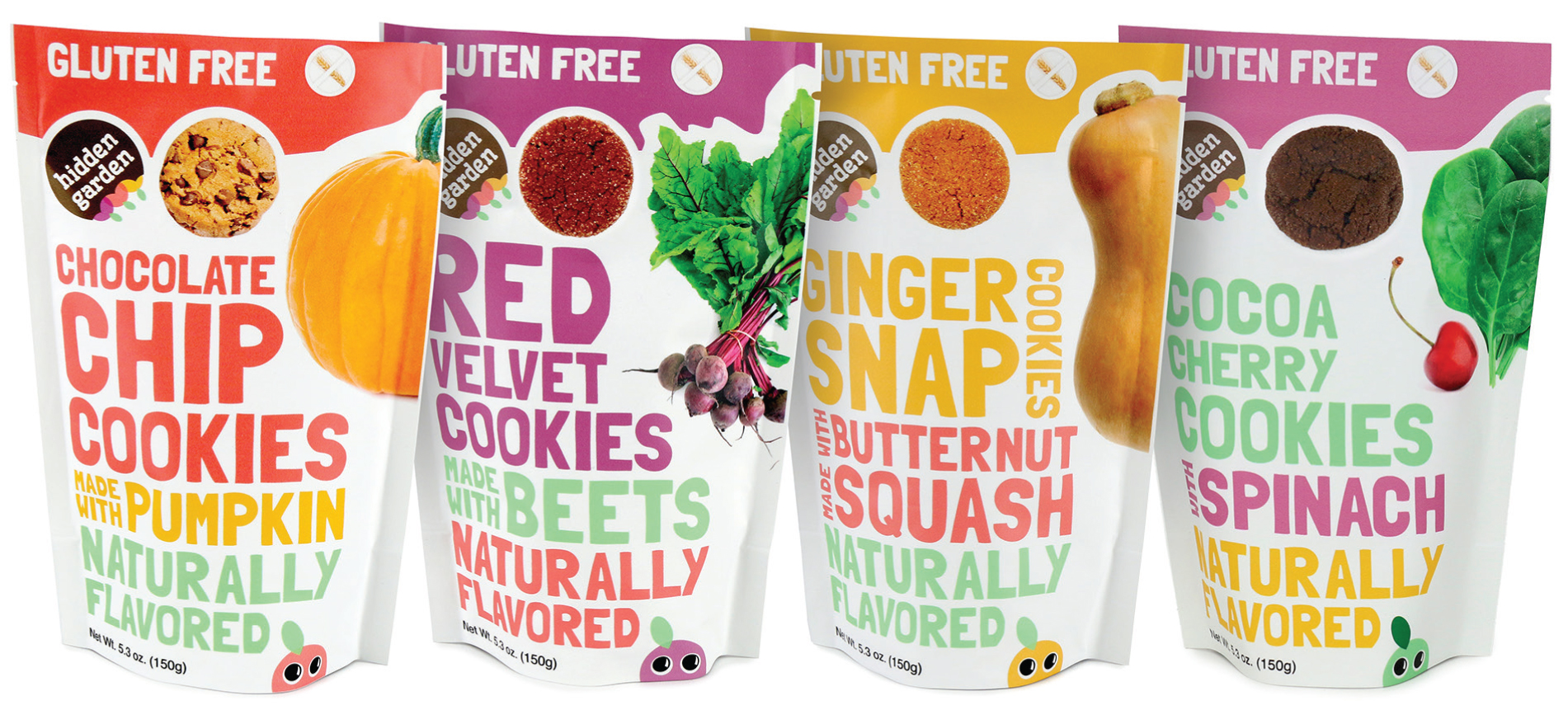 The company offers a range of delicious, naturally flavoured cookies with hidden vegetable content, including: red velvet cookies that are crunchy and full of cocoa, containing a 1/4 cup of beets in every 40g serving; ginger snaps just like Grandma made, rich with the flavour of ginger, cinnamon and nutmeg and including a 1/4 cup of squash in every 40g serving; chocolate chip cookies that have a traditional scrumptious taste, with the added benefit of 1/4 cup of pumpkin per 40g serving; and cocoa cherry cookies that are jam-packed with a 1/2 cup of spinach per 40g serving, offering a tasty source of iron. Product safety is ensured with a Hazard Analysis and Critical Control Points (HACCP) system.
Established in 2012 in Vancouver, Hidden Garden was founded by Catherine Anderson, a busy mom who was looking for ways to hide vegetables in her daughter's diet. The product line has since expanded to four flavours, with cookies available in both 150 gram bags and new 40 gram snack size bags. All products have a 12 month shelf life making them well suited for export. Hidden Garden's cookies are certified gluten-free, with no nuts, preservatives or artificial colours and flavours.