Kaslo Sourdough
Kaslo Sourdough (Kaslo Sourdough) produces gourmet sourdough pastas that you can feel good about sharing with family and friends.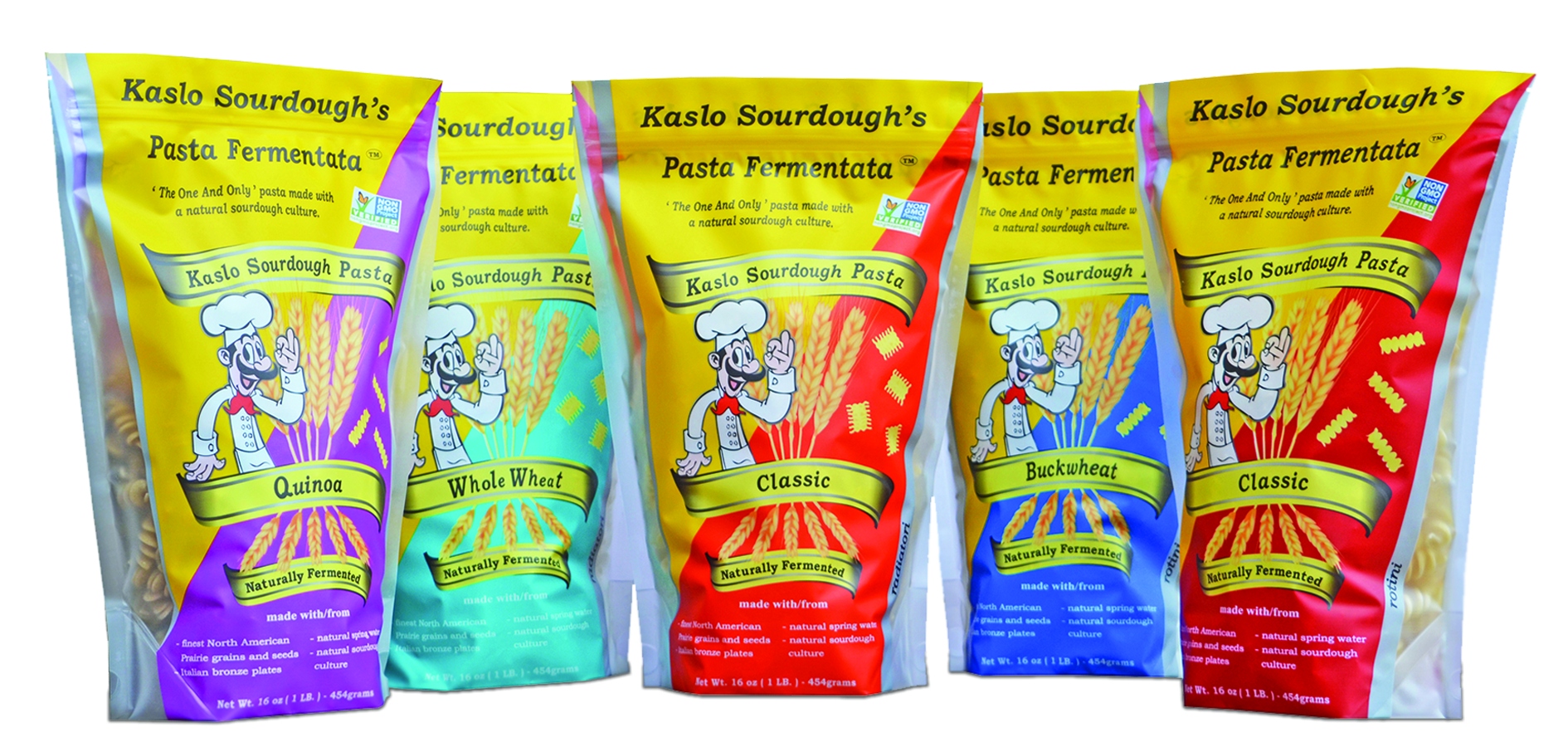 The company offers a variety of sourdough pastas that appeal to health-conscious customers, made from high quality grains that are primarily sourced from the Canadian Prairies. Using the ancient technology of fermentation – newly applied to pasta – Kaslo Sourdough has developed an entirely new functional food. These pastas are nutritious, delicious, easy to digest, and cook in 5-6 minutes for al dente. Their premium pastas are sold in attractive, up-right 1lb family-sized pouch bags that are re-sealable and have a shelf life of 2.5 years.
Kaslo Sourdough's range of pastas includes varieties such as: classic radiatori; classic rotini; whole wheat; buckwheat; and quinoa. The company uses rigorous quality and safety testing to ensure safe, consistent and high quality products that go above and beyond regulated standards. They have minimized the risk of exposure to common allergens such as eggs, dairy, peanuts, tree nuts, fish, shellfish and soy at their production facility. Kaslo also always has at least one Hazard Analysis and Critical Control Points certified staff member monitoring production.
Named after Kaslo, the city where they were established in 1993, Kaslo Sourdough is a family-owned business that has been producing sourdough breads for decades. In 2013, they began branching out to explore fermented pasta, seeking to help people fall in love with pasta again. They have since left the health world buzzing.
The company has received several innovation, ingenuity, and management awards. Kaslo Sourdoughs follows a "quadruple bottom line" philosophy that considers people, profit, planet and purpose, following their mission to produce healthy, functional foods for families. They compost where possible, and employ recycling and repurposing to reduce waste. Their packaging is designed to reduce the overall packaging input per product sold.