Everland Natural Foods
Everland Natural Foods (Everland) proudly creates products that are good for your health and the planet, made from nutritious, delicious and sustainably-grown ingredients.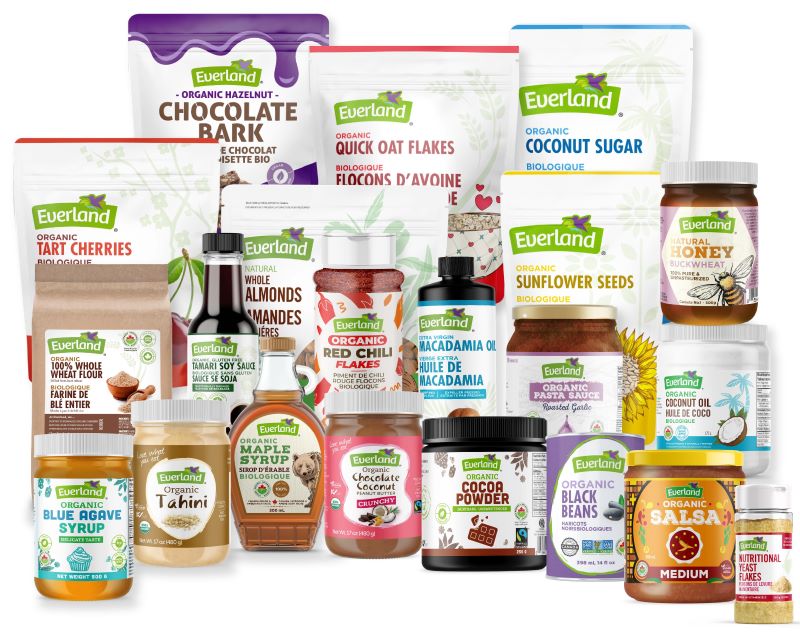 The company's main products are Nut Butters and Granola. The company manufactures over 400 other Canadian grown and processed health foods, including: healthy snacks; super foods; nuts; seeds; dried fruits; sauces; sweeteners; and oils in retail and food service sizes. The company's products are available at over 2,000 retail stores in North America.
Everland's wide range of certified organic, natural and Kosher products are purchased by health-conscious consumers looking for allergen and gluten-free foods, as well as vegan, raw and Fair Trade products. All products are made without irradiation, GMOs, food colouring or chemical preservatives, and are packed in eco-friendly ways that reduce their carbon footprint. Everland uses a Food Safety Program in accordance with Hazard Analysis and Critical Control Points (HACCP) principles to ensure product safety.
Established in 2005 in Burnaby, Everland is driven by a vision to create healthy, nutritious and sustainable foods. It is a family-owned and operated business, founded by the Bagga family, who began manufacturing delicious health food products in a small bakery in Vancouver over 40 years ago.
Everland is a Burnaby Business Excellence Award Winner, a proud member of the Canada Organic Trade Association and certified organic by Quality Assurance International. Everland follows environmentally sustainable business practices such as recycling, less packaging, waste elimination, use of sky lights to reduce waste and increase energy efficiency, and supports local and global community initiatives.