Everfresh Foods
Everfresh Foods Inc. exports premium B.C. superfood products, specializing in supplying niche market needs in areas such as natural, organic and gluten-free foods.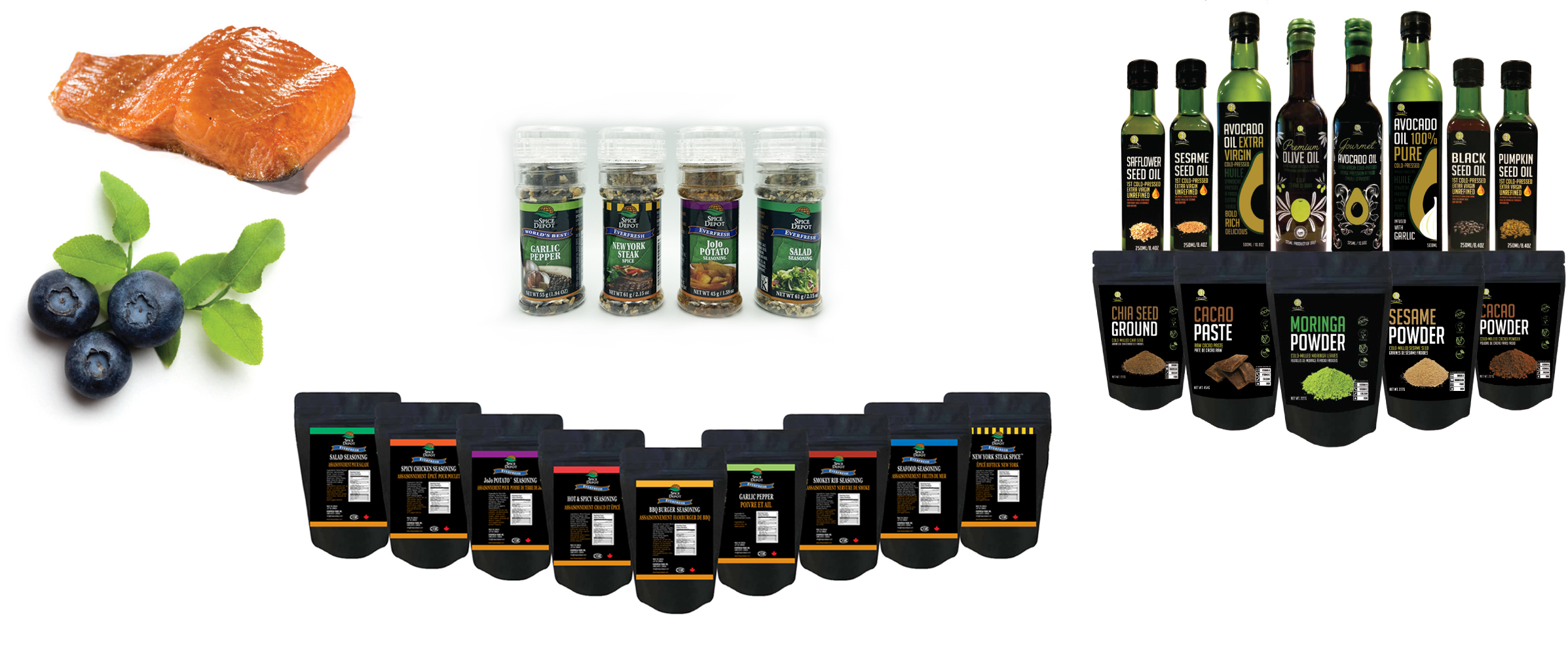 The company offers a full line of locally grown, processed and packaged foods, including: fresh B.C. blueberries and cranberries from the lower mainland, as well as related products such as juices; wild B.C. salmon; hot smoked salmon, in canned, nugget and jerky forms; cold smoked salmon lox; infused olive oil and balsamic vinegar; and a variety of spice blends.
These all-natural products have a high-quality taste and are made without additives or preservatives. Everfresh Foods exports products that are Kosher, gluten-free, Halal, non-GMO, and organic, and their seafood products are certified by the Marine Stewardship Council. All products are processed and packaged in B.C. at Canadian Food Inspection Agency (CFIA) approved facilities, adhering to the strictest Canadian food safety regulations and quality assurance programs.
Everfresh Foods was established in 2013 in North Vancouver. The company is led by partners with over 20 years of experience in the exporting industry, who began working together on a cooperative partnership to export B.C. berries to customers in the Middle East. The company actively works with Quest Food Exchange, a local non-profit organization dedicated to feeding those in need, and maintains a low carbon footprint by working with local suppliers and creating products that are recyclable and reusable.