Granola Girl Enterprises
Granola Girl Enterprises (Granola Girl) creates a delicious and healthy cereal made from all natural and organic ingredients, including superfoods.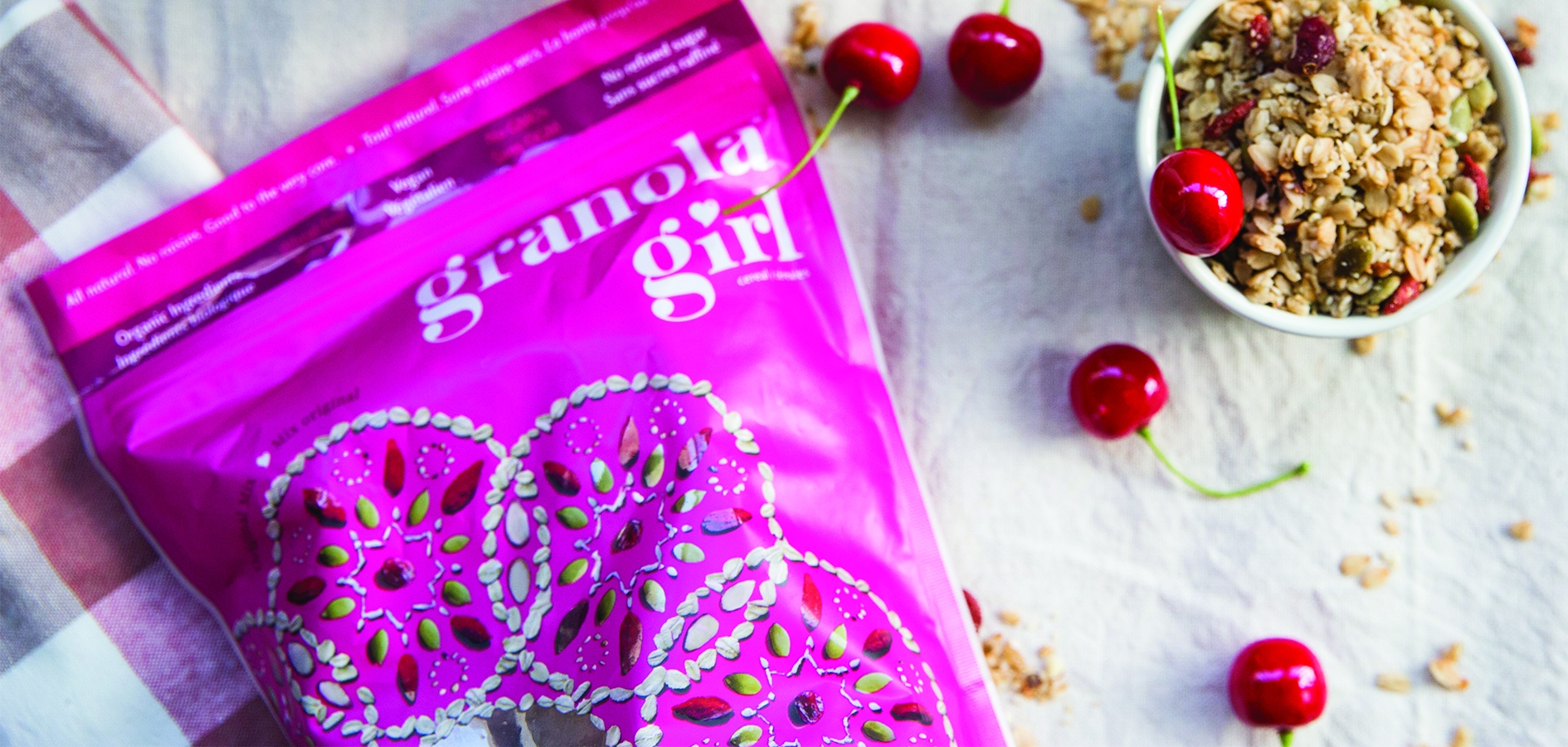 The company's signature product, their soft and chewy original mix granola, is great to enjoy as a cereal with milk, on top of yogurt and berries, or right out of the bag as a snack. Granola Girl provides a vegan, low-sugar, naturally sweetened, nut-free, and certified gluten-free alternative to cereals that use refined sugars and highly processed ingredients. It is made from oats and dried berries that are lightly sweetened with Canadian maple syrup and organic cane sugar. It also contains superfoods like hemp hearts and goji berries. The Canadian Food Inspection Agency and local health authorities have inspected the company's facilities, and quality health procedures are used during production to ensure food safety.
Located in Vancouver, Granola Girl was founded by April Bellia in 2011. She is an entrepreneur with a baking background, who has grown the company to service over 250 grocery stores in Western Canada. As a mother of three teenagers, she understands the importance of providing healthy food for families, and she is actively involved in mentorship programs with the YMCA and Young Women in Business. Recently, the company launched the Granola Girl Foundation, to raise money for programs that teach young girls about self-confidence and entrepreneurship, and to sponsor local events. The company has also established a recycling program to turn their overstock bags into beautiful tote bags.