Global Gourmet Foods
Global Gourmet Foods is one of Canada's premier producers and exporters of kettle products, including soups, sauces, and entrées, such as clam chowder and seafood soups .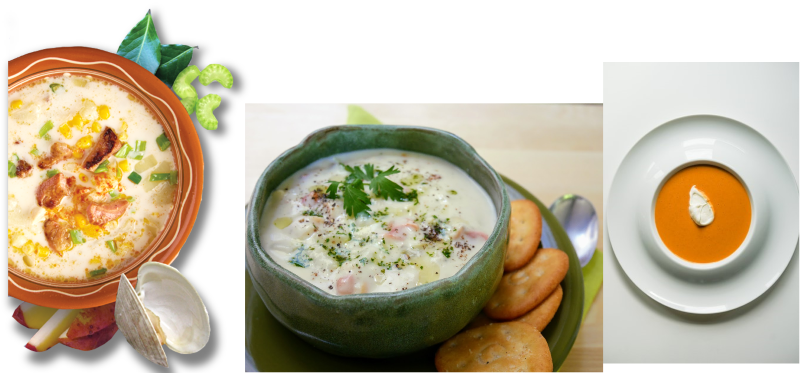 Global Gourmet Foods is known for its flexible yet efficient high-volume production systems and talented R&D staff. The Global team is proud of their high-quality consistent product and order fill rates which are among the highest in the industry. Their unique processing facilities allow for in-house processing of local vegetables, rich stocks, sautéed meats and traditional rouxs, enabling Global Gourmet to execute exacting recipes the same way a chef would on a stovetop.
Global makes high quality kettle cooked products for key accounts throughout Canada, as well as Japan, Korea, China, Taiwan, Australia, Mexico, and the USA. Global supplies food service, service deli, retail, and private label channels. The company adheres to all Canadian Food Inspection Agency (CFIA) and Safe Food for Canadians regulations, and is Safe Quality Food institute (SQF) certified.
In 2020, Global joined the Premium Brands Holding Co. family, which strengthens their abilities to serve different customers and expands opportunities to reach customers across the globe.