Maple Terroir Products
Maple Terroir Products Ltd. (Maple Terroir) produce a range of fine maple products with a lightly sweetened taste tailored for Asian markets.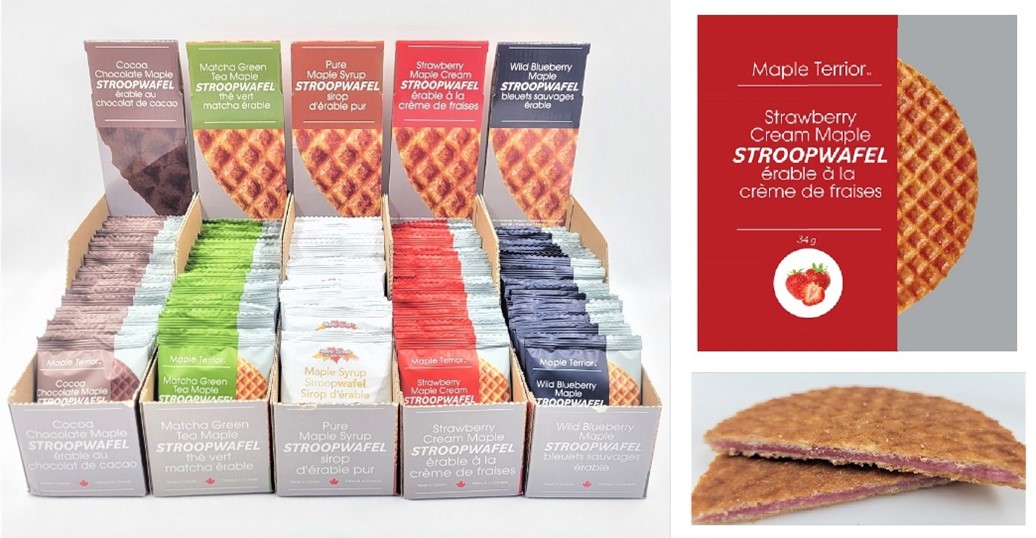 This B.C. based company uses maple syrup collected from a 4th generation maple farm — found in Quebec near the Appalachian mountains — to create a wide range of maple-related products. Products the company offers include: maple syrup, in various containers, amounts and presentations, including certified organic syrups and individually numbered bottles of first tap maple syrup; cookies, such as maple leaf cream cookies, maple and blueberry cookies, and maple sugar pastry pies; various sweets, including pure maple butter, maple double roasted milk chocolate almonds and maple lollipops; maple sugar in various forms and packaging; maple granola products; maple syrup dark chocolate dried blueberries,cranberries, and cherries; as well as cakes and ice creams, such as maple syrup cheesecake and pure maple sugar ice cream.
Quality control is of the utmost importance to Maple Terroir. Their factory is British Retail Consortium (BRC) Certified and has implemented a Hazard Analysis and Critical Control Points (HACCP) system to assure food quality and safety management. Critical Control Points are monitored in each step of the product flow that may impact food safety and quality.
Established in 1978, Maple Terroir is a family-owned business. Inspired by the French concept of "terroir," the company wanted to recognize the way the location, soil and climate of a given maple farm site directly affect the flavour, characteristics and overall quality of the pure maple syrup produced from that maple farm. Maple Terroir are committed to low-yield farming on high elevation terrain, which takes a tremendous commitment in terms of time and cost, but produces great results.