Canature Processing Ltd
Canature Processing Ltd. (Canature) creates top-quality, nutritious and natural freeze-dried pet treats.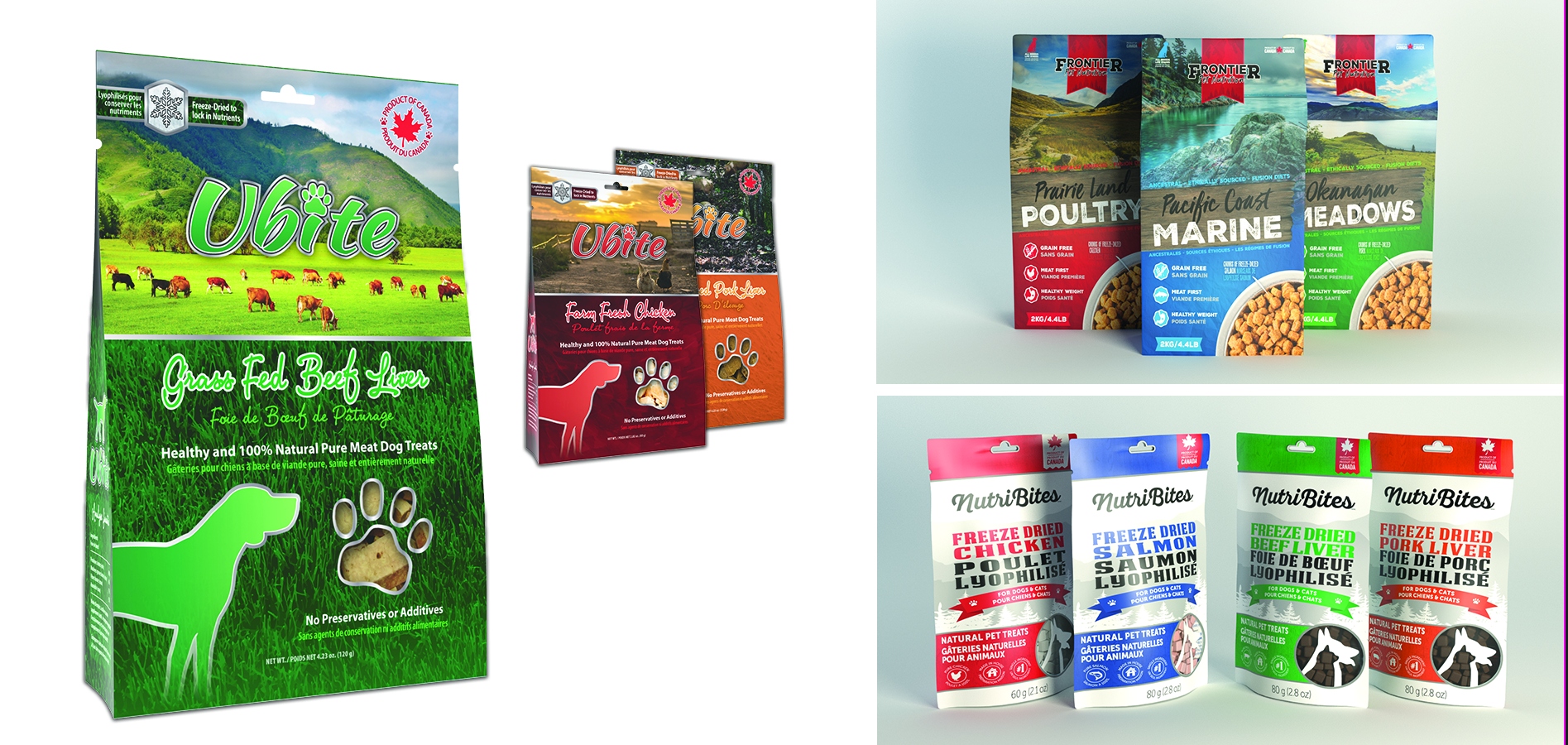 The company uses freeze drying to remove moisture from the animal products they use to make their treats, creating a longer shelf life without the use of chemicals, additives or preservatives, while also preserving natural flavours, aromas and nutrients. Canature currently creates two brands of treats, ubite and nutribites. Both are single protein products, with flavours for dogs such as salmon, pork liver, chicken and beef, and flavours for cats such as salmon, cod, and turkey.
Canature is also preparing to launch a new line called frontier pet nutrition, a product that combines freeze dried pet foods with kibble, offering a blend of various meats, fruits and vegetables that can enhance a pet's coat health, digestive health, and bone and joint health. Food safety is ensured through a Quality Management Program and an in-depth Hazard Analysis and Critical Control Points plan at their federally-inspected plant. Canature currently has Safe Quality Food Level 2 certification.
Established in 2011, Canature is located in Langley. The company is chaired by Gary Xu, who was instrumental in developing the freeze dried manufacturing industry in China, where he built 30 freeze dried plants over the past 30 years. After immigrating to Canada, Gary met John Milne, a veteran of 30 years in the Canadian pet food industry, and together they formed Canature. Today, the company is Canada's largest freeze drying processor, with their own research and development facility, state-of-the-art packaging and wet meat processing plants, and a team of dedicated, multicultural staff. All poultry and red meats are sourced from supply-managed producers, while fish products come from Marine Stewardship Council-approved sources.