Highway 7 Widening - 266th St. to 287th St.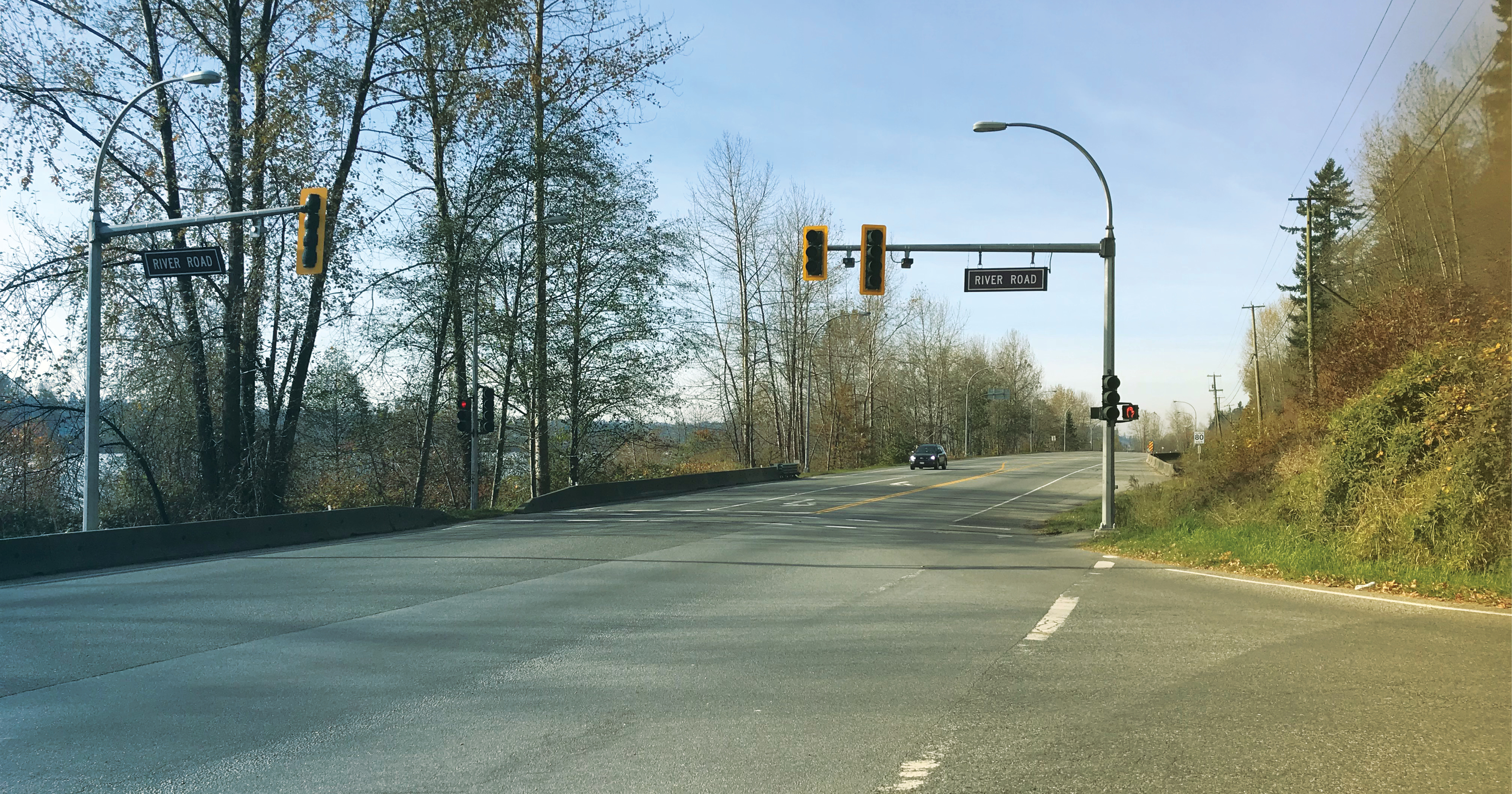 This project will upgrade a four-kilometre segment of Highway 7 between Maple Ridge and Mission. It will widen from 266th Street to 287th Street in Maple Ridge from an undivided two-lane highway to four lanes.
Last Updated: November 17, 2022
Over 24,000 vehicles travel on Highway 7 each day. Safety and efficiency are concerns on this busy east-west connector.
Along with being an important community link, the route is well-used for tourism, business activities, and movement of goods related to port and rail.
Investing in infrastructure upgrades is important to help increase safety, capacity, reliability, and efficiency for all road users between the communities of Maple Ridge and Mission and beyond.
Project Cost
The project budget is $106.41 million, with contributions from:
Province of British Columbia: $77.2 million
Government of Canada: $29.2 million
Status
In construction.
Contract award announced on November 16, 2022.
Project Benefits
This project will:
Increase capacity by providing two travel lanes in each direction (four lanes total), reducing congestion
Improve safety, by reducing the risk of a serious cross-over collision through installation of roadside and median barriers between 287th

Street and Spilsbury Road
Provide safe turn-arounds to maintain access to all properties along the highway
Widen the 272nd

/ River Road intersection to accommodate large trucks
Schedule
Project completion expected in fall 2024.
Public Consultation
Public input, along with technical analysis, stakeholder and interest group coordination, and cost consideration helped shape the current design.
In winter 2021, public engagement was held to understand concerns and potential ideas for improvement. There were over 2,000 visits to the project website during the engagement period, 263 completed feedback forms, and several written submissions. We continue to engage with local stakeholders, interest groups, and Indigenous communities to further refine the design.