Highway 17 Keating Cross Overpass Project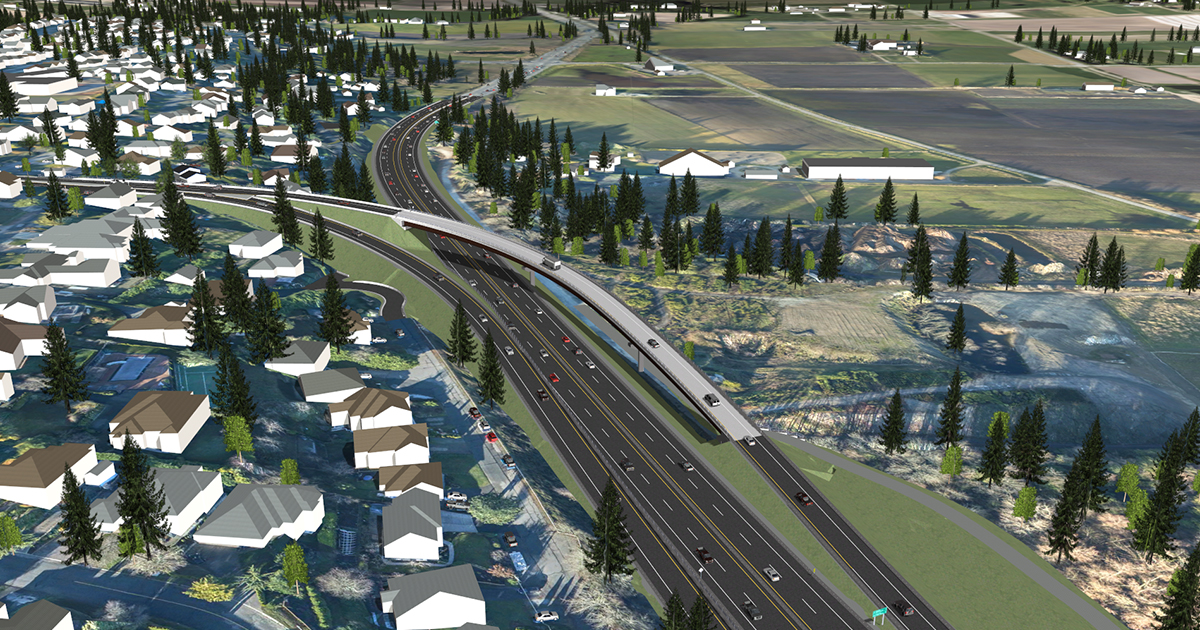 The Highway 17 Keating Cross Road "Flyover" Overpass Project will allow vehicles to travel this busy corridor more safely and efficiently, helping keep local businesses competitive and promote regional economic growth.
The project will replace the northbound left turn onto Keating Cross Road with a "flyover" overpass, eliminating the need to turn across busy highway traffic and reducing congestion. Other features of the project include:
Widening of Keating Cross Road to support additional traffic
Installation of a new sidewalk on Keating Cross Road to boost safety for drivers, cyclists and pedestrians
Installation of bus-on-shoulder facilities that support future plans for bus rapid transit on the Pat Bay Highway
Realignment of the southbound on-ramp to Victoria
Closure of the Highway 17 access at:

East Saanich Road
Martindale Road
Project cost
The total project budget is $76.8 million with contributions from the following:
$57.6 million: Province of British Columbia
$16.7 million: The Government of Canada through the Provincial Territorial Infrastructure Component – National and Regional Projects (PTIC-NRP)
$2.5 million: District of Central Saanich
Status
Detailed design is nearing completion and construction is targeted to start in the fall of 2022 and is anticipated to complete in the Spring of 2025.
Benefits
The project is a priority identified in the South Island Transportation Strategy, an integrated approach to travel choices by increasing the infrastructure needed to build connections, capacity, improve safety and the choices for sustainable travel. This project will:
Improve safety
Improve traffic flow and travel times along Highway 17
Reduce idling times and related air emissions
Better accommodate growing traffic demands
Relieve existing vehicle congestion, allowing people to spend less time in traffic
Improve access for neighbourhoods and businesses in the Keating area including the Keating Business Park, which supports over 3,000 jobs
Other traffic studies for the Highway 17 corridor and the rest of Vancouver Island are available at Vancouver Island & South Coast Reports & Studies.
Public Consultation
Project Design
3D animations of the of the proposed project