Highway 99 at 32 Avenue Interchange Improvements Project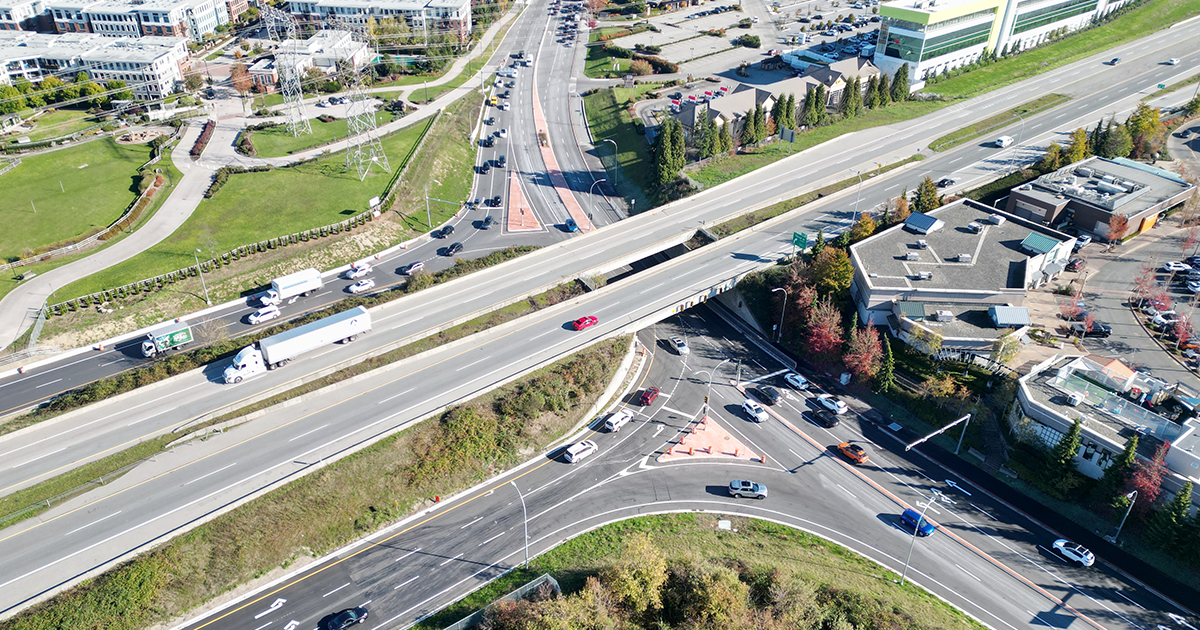 This project will add new lanes to the 32 Avenue interchange entry and exit ramps and lengthen the southbound exit ramp to the 32 Avenue Diversion, increasing safety, mobility and travel time reliability at this busy Highway 99 interface within the City of Surrey.
Last Updated: April 28, 2023
The Highway 99 at 32 Avenue interchange in the City of Surrey is a busy commuter connection point. Congestion and travel delays occur regularly during peak hours.
The project includes:
Adding a new traffic lane on the Highway 99 entry and exit ramps to improve merging and traffic capacity
Wider travel lanes on a section of 32 Avenue Diversion and an additional westbound lane under Highway 99 to improve traffic operations to and from the Highway
Providing a protected multi-use pathway on the south side of 32 Avenue under Highway 99 to improve active transportation within Surrey and between Surrey and White Rock
Extending the Highway 99 southbound exit ramp exit to provide additional queuing capacity during rush hour and prevent queues from backing up onto the Highway
Project Cost
$23 million
Status
Contract has been awarded to LaFarge Canada Inc.
Construction speed zones in effect
32 Ave Diversion drainage work in progress
Southbound off ramp retaining wall site preparation started
Anticipated substantial completion in Summer 2023
Project Benefits
The project will:
Increase capacity
Improve safety, mobility and reliability at the interchange
Complete an important active transportation link in the South of Fraser network
Project Location Map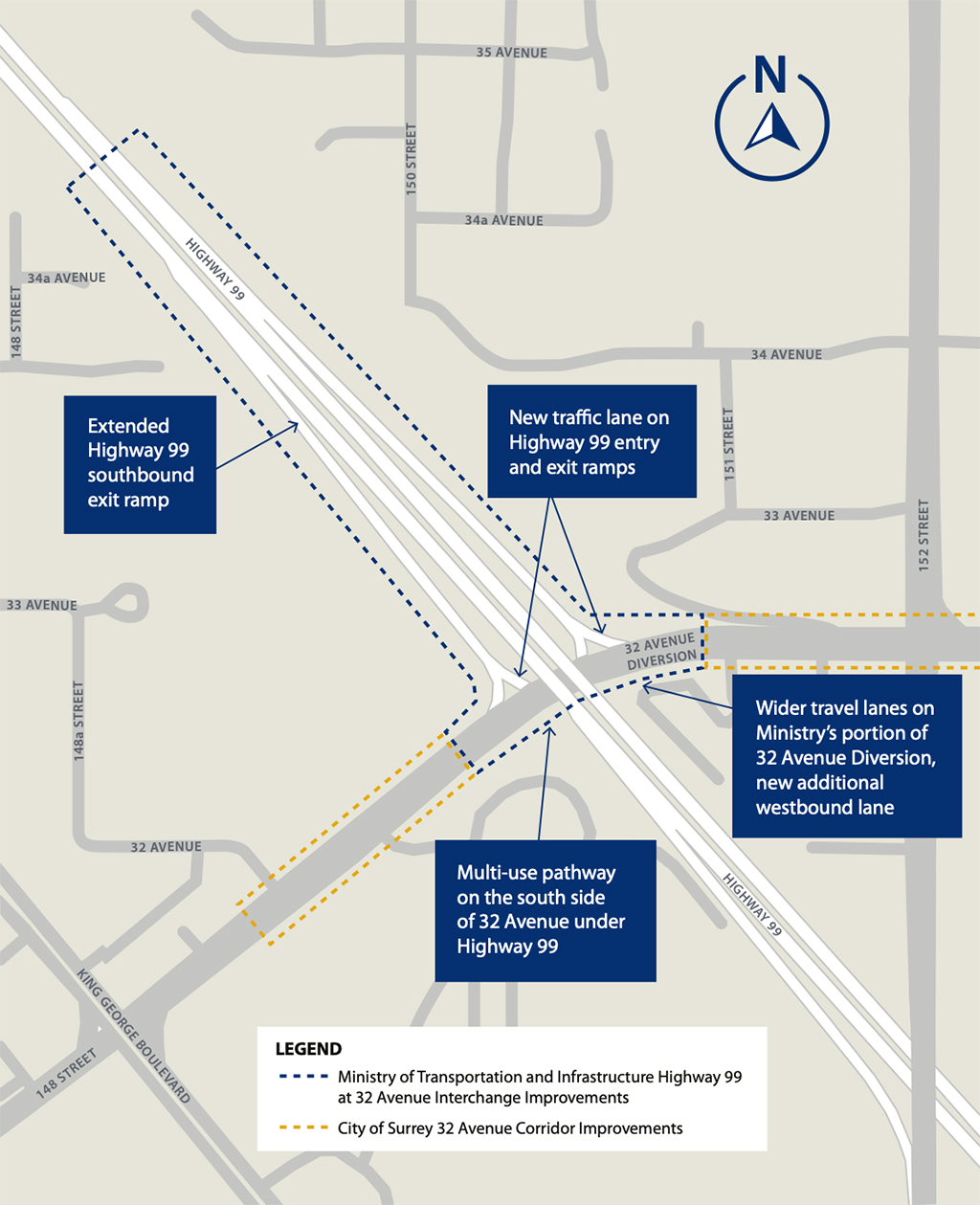 The project is within the blue dotted area. 32 Avenue Corridor improvements between King George Boulevard to 152 Street by the City of Surrey (recently completed) are shown within the yellow dotted areas.