The first month

Last updated: July 5, 2023
---
Learn about the employee experience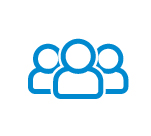 A great place to work. Get an overview of what the BC Public Service offers employees, including career opportunities, flexible work options, and education programs that you will not find anywhere else. Find answers to commonly asked questions about:
The BC Public Service Agency manages human resources for B.C. government employees.
Use the Careers & MyHR search tool to find HR information and resources for the BC Public Service
Contact AskMyHR (IDIR restricted) to get information or submit a form
Meet your union representative. You'll receive contact information for your union representative (a steward) as well as an authorization form to have union dues deducted from your pay cheque. Feel free to contact your steward to discuss how they can provide support. Look up info about unions and professional associations.
---
Learn about our organization

Corporate culture at the BC Public Service.
The role of your ministry or branch. Check out information on your ministry intranet or local area network (LAN) that describes the objectives and type of work done at your ministry and branch. Look for things like:
An integrated strategic plan or ministry service plan
Vision and mission statements
Leading workplace strategies
Minister's mandate letter
Find out who your ethics advisor is. You can talk to your ethics advisor if you have concerns or questions about ethics in the workplace.
---
---
Participate in regular performance reviews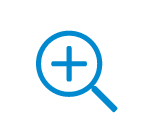 Your supervisor will guide you through the performance review process.
Ask them what success looks like for your role
Think about career development and learning goals and how you'd like to realize them
Set up regular check-in meetings with your supervisor to discuss work priorities and assignments
---
Complete an ergonomics assessment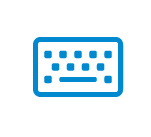 Complete an ergo self-assessment and see how ergonomics impacts the way you work. Report any issues to your supervisor. If necessary, they can arrange for detailed follow-up with an ergonomics specialist.
---
Traveling for work

Check with your supervisor about your ministry's procedures and policies for work travel. HR policy 17 – Travel (PDF, 184KB) outlines general info for travel and other expense allowances.
---
---
>> Next: The first three months
---
Ask questions or get more information: Onboarding.Support@gov.bc.ca