The First Month

---
Learn about the employee experience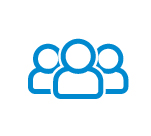 The BC Public Service Agency manages human resources for B.C. Government employees.
Time entry and taking leave. Your supervisor will show you how to use the Time & Pay portal to track your schedule and time off.
Pay stub. See what your pay stub will look like and find out what all the numbers mean. You can also check with your supervisor to find out how long it will take to receive your first pay cheque.
Benefits package. In addition to pay, there are other employee benefits, like a pension and employee and family assistance services – from counselling to financial and legal support.
Meet your union representative. You will receive contact information for your union representative (a steward) as well as an authorization form to have union dues deducted from your pay cheque. Feel free to contact your steward to discuss how they can provide support. Look up info about unions and professional associations.
---
Learn about our organization

Corporate culture at the BC Public Service.
The role of your ministry or branch. Check out information on your ministry intranet or local area network (LAN) that describes the objectives and type of work done at your ministry and branch. Look for things like:
An integrated strategic plan or ministry service plan
Vision and mission statements
Leading workplace strategies
Minister's mandate letter
Find out who your ethics advisor is. You can talk to your ethics advisor if you have concerns or questions about ethics in the workplace.
---
Oath of Employment. All employees need to take a special Oath that highlights the importance of honesty, integrity and impartiality in what they do as members of the BC Public Service.
Sign-up for mandatory training. Register for IM 117: Protection of Privacy, Access to Information and Records Management and Diversity & Inclusion Essentials.
Take optional training or courses. These sessions are recommended, but not mandatory. They're intended for employees who are new to the BC Public Service.
Additional learning. Ministries may have different required courses; check with your supervisor.
---
Participate in regular performance reviews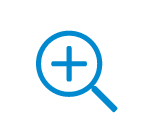 Your supervisor will guide you through the performance review process.
Ask them what success looks like for your role
Think about career development and learning goals and how you'd like to realize them
Set-up regular "check-in" meetings with your supervisor to discuss work priorities and assignments
---
Complete an ergonomics assessment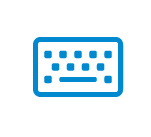 Complete an ergo self-assessment and see how ergonomics impacts the way you work. Report any issues to your supervisor. If necessary, they can arrange for detailed follow-up with an ergonomics specialist.
---
Traveling for work

Check with your supervisor about your ministry's procedures and policies for work travel. The corporate Travel Policy & Procedures outlines general info for travel and other expense allowances.
---
---
>> Next: The first three months
---
Ask questions or get more information: Onboarding.Support@gov.bc.ca