What the BC Public Service offers
Last updated: December 19, 2022
On this page
---
People define our culture. We're always thinking about how we can support employees in their important role of working for the public and for government.
Our culture and employee experience are based on:
Everyone is encouraged to share their thoughts, opinions and ideas:
Jobs with a purpose. Employees with a public servant's mindset find that serving the public brings satisfaction knowing they're supporting an organization that's trying to make things better for others. This helps employees feel engaged in their work, which results in more trust and confidence in government.
For example:
A sense of belonging. Diversity, inclusion and respect is at the heart of our work, including diversity of people, identities, ideas, perspectives and experiences.
We have special tools to help guide this work:
Inclusion helps everyone feel welcome to share their time, energy and ideas to support the work we do. New employee welcome sessions, training opportunities, communities of practice, social activities, work celebrations and other support systems are some of the ways employees connect and support each other.
---
More than a pay cheque. In addition to competitive wages, we also offer employee benefits, including:
Employee and family assistance services from counselling to financial and legal support
Extended health, dental and vision care
Coverage for other types of medical services like chiropractic, massage therapy, naturopathy, physiotherapy and podiatry
Coverage for out-of-province or out-of-country medical emergencies
Basic life insurance
Paid leave, including vacation leave, sick leave, or a leave to care for personal matters
Support for parents, including paid parental leave and a scholarship program for children
Decide where you want to work. There are jobs for public servants in many locations across the province. Choose the city vibe or a small town.
Work onsite or remotely. We've been leaving conventional office cubicles behind as we find new ways to support mobile and flexible work options.
Modify your work schedule. Strike the work-life balance that you want by taking advantage of flexible work schedules. Employees can also apply for a paid leave through a salary deferral program.
---
Professional development is a big deal. Employees can choose from a ton of career development or education opportunities. They're empowered to identify skills, experiences or learning that is important to them:
Sign up for in-house or online learning and education programs
Get financial support to take a college or university program
Apply for a tuition subsidy to take job-related courses or get a professional accreditation
Train on the job, learning from experts
Take on a temporary assignment to try out a new position and see if you like it
Get hands-on learning and develop leadership skills by participating in corporate volunteer programs designed to give back to communities and support other jurisdictions
Ask for feedback on job competitions
Network with communities of practice
Space for leaders to grow. Leadership competencies help ensure employees have a positive supervisory experience. They also prepare leaders for the challenges of advising and managing in a political context by helping them develop skills like political acumen or executive presence.
Employees are taking on leadership roles earlier in their public service careers. They can take advantage of leadership training and coaching programs or develop experience through project work and temporary or stretch assignments.
Formal and informal employee recognition. The public service values employee recognition that's based on genuine human interest, not a corporate agenda.
Here are some of our recognition programs:
Public Service Week (IDIR restricted) is an opportunity for the entire BC Public Service to celebrate service excellence
Long Service Awards honour employees who have worked for the organization for 25 years or more
Premier's Awards are given to employees or teams who exemplify innovation and excellence, often by making a difference in many lives or communities
Top Work Unit Awards (IDIR restricted) are given to highly-engaged teams
Employee recognition comes in other ways, too. Staff prefer being appreciated for their work through:
Regular conversations with their manager
Goal-setting based on their individual needs and aims
Opportunities to learn and experiment with new ideas
Celebrating accomplishments and successes
---
Work for an award-winning employer

For the last several years, Mediacorp Canada Inc. has selected the BC Public Service as a top employer.
Here are some awards that we're proud of. They recognize our exceptional workplace that's inclusive, innovative and environmentally conscious.
---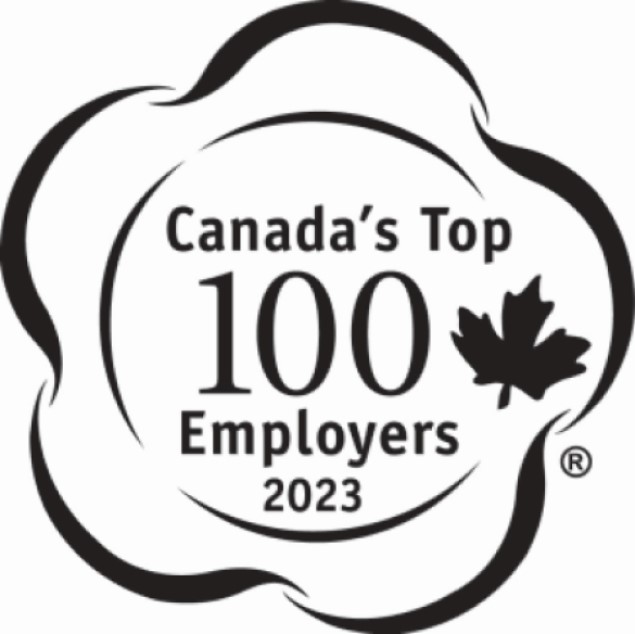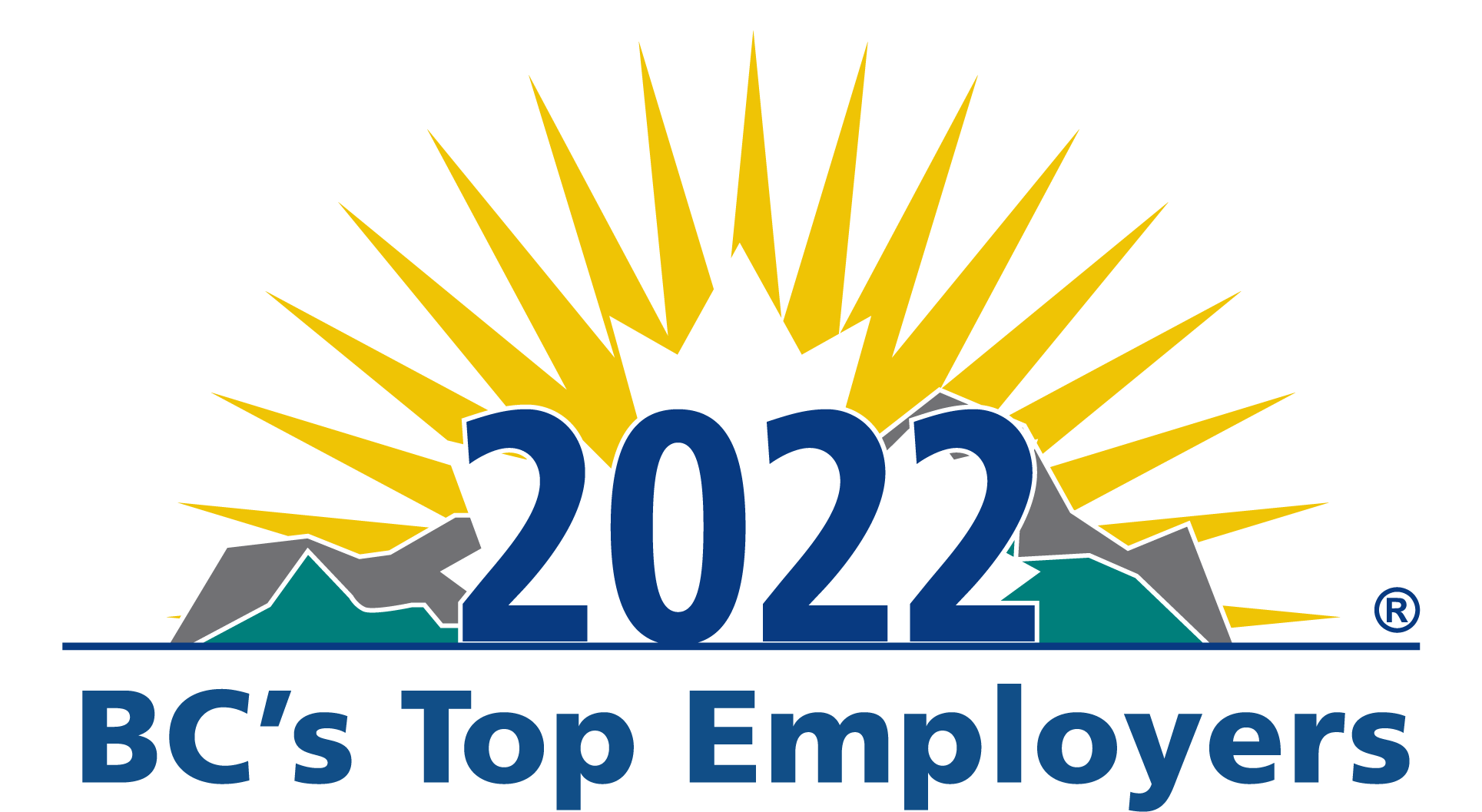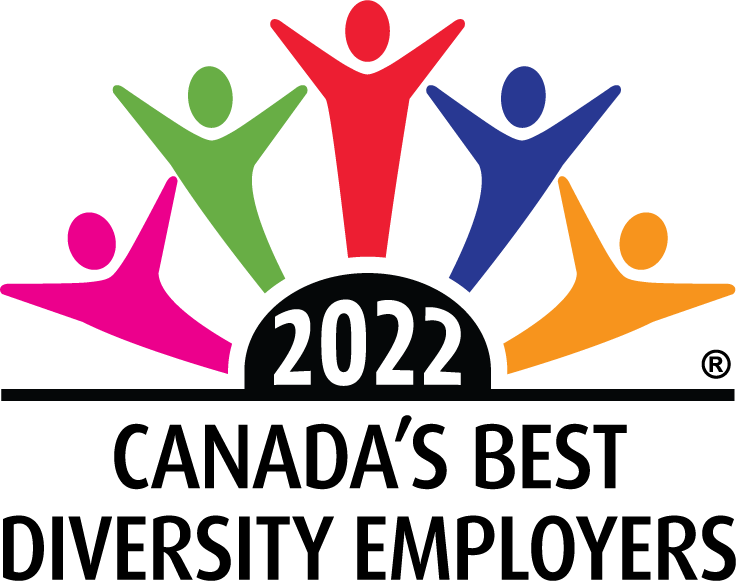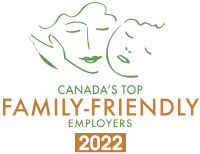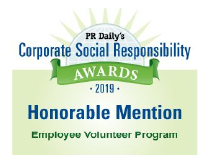 To learn more, please visit the reasons for selection page of the Canada's Top 100 Employers website.
---