Welcome to the BC Public Service Sessions

A Welcome to the BC Public Service session will introduce you to life in the public service.
These sessions are designed specifically for auxiliary and regular employees who are early in their careers and new to the BC Public Service. Co-op employees have their own uniquely designed set of orientation activities. Go to the Co-op Connect Hub

to find out more.
---
Benefits of attending
These sessions involve group activities and offer useful tips and information to make your employment experience successful.
They also:
Provide a sense of where you fit in and how you can make an impact in this large organization
Explain how to create career development opportunities
Explore the Standards of Conduct
Give you a chance to network with other new employees and with senior public service executives
Include an Oath of Employment ceremony
Allow time for each participant to have a photo taken to use for professional profiles (e.g. summer.gov.bc.ca, LinkedIn, etc.)
New employees have 90 days to complete their Oath of Employment. Current picture ID is required to complete the Oath.
---
Register for a session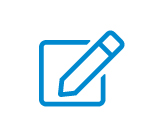 Starting April 15, 2020, the
Welcome to the BC Public Service
sessions will be replaced with a condensed one hour long webinar offered online to support new employees in our current work environment.
Use the Learning System to find an upcoming session. Click on "Learning Home" and then type "welcome" into the "Search for Learning" window.
Schedule: Multiple sessions are held every month. As new sessions are scheduled, they're added to the Learning System.
---
Ask questions or get more information: Onboarding.Support@gov.bc.ca