Okanagan Nation Aquatic Enterprises LLP
Okanagan Nation Aquatic Enterprises LLP (OAE) supplies a range of products made from the wild salmon that is exclusive to the Okanagan region.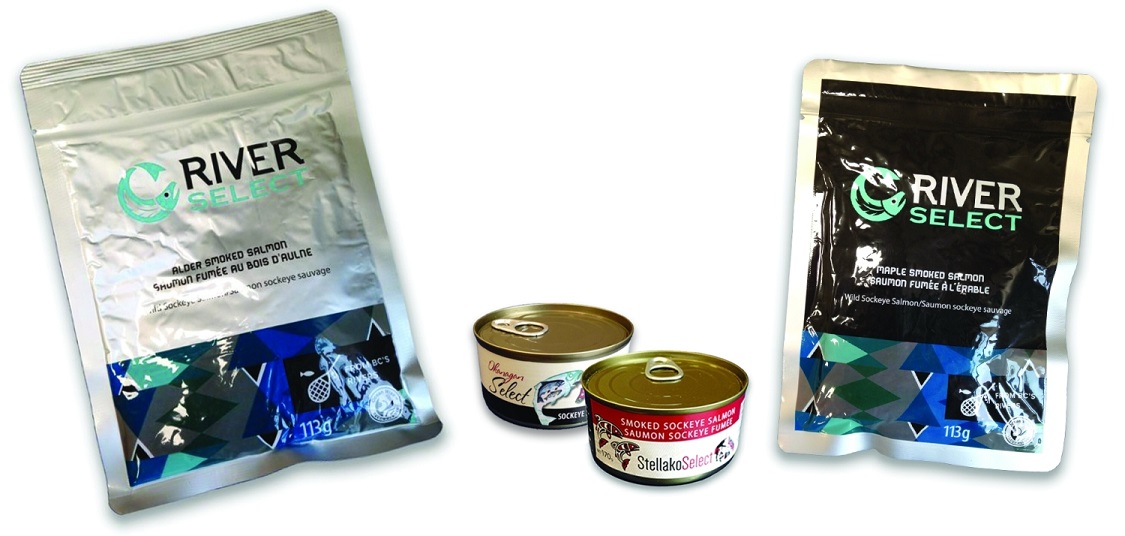 The company exports a range of products made from wild okanagan sockeye salmon, including: frozen fillets; canned wild okanagan sockeye; maple smoked sockeye; alder smoked sockeye; and candied salmon. All products are produced in Canadian Food Inspection Agency regulated plants that use Hazard Analysis and Critical Control Points, Quality Management Program and Food Safe programs to ensure food safety and quality.
In 2003, the Okanagan Nation Alliance, a First Nations government, began a devoted effort to reestablish a sustainable population of okanagan sockeye salmon. Historically, sockeye salmon was a primary food source for the Syilx people, but environmental impacts had rendered them almost extinct. By forming partnerships and integrating modern science with traditional practices, they were able to reestablish this important salmon population.
In 2009, OAE was founded to support the continued sustainable development of these fisheries in the Okanagan region, by creating value-added products from this unique salmon stock. OAE, along with other First Nation inland salmon producers, developed an overall brand for their fish, called River Select, along with OAE's specific brand, Okanagan Select. Today, they supply a number of local restaurants and upscale grocery stores, while also selling direct to customers through farmer's markets, events and delivery services.
By using selective harvesting methods and quality control, all of OAE's suppliers have been designated sustainable through the Ocean Wise program. This was achieved by turning traditional concepts into modern selective fishing practices, ensuring the sustainability of the salmon and their ecosystem. OAE strives to provide a high quality product that will not jeopardize future wild salmon stocks.