Cheena Canada
Cheena Canada Ltd. (Cheena) is a producer, distributor and exporter of gourmet Canadian seafood products.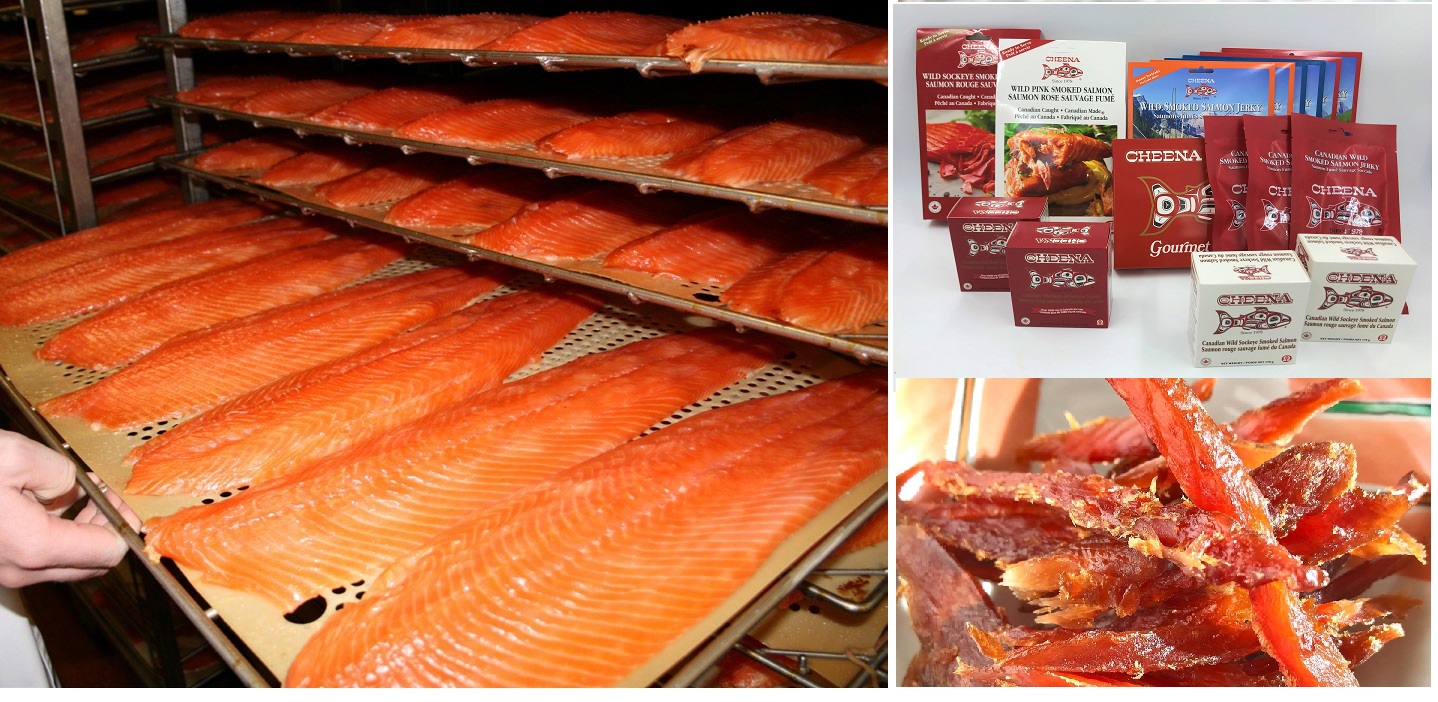 The company offers a wide range of value-added seafood products sourced from B.C.'s pristine waters, including: frozen lox smoked salmon, made from sockeye, king or silverbright chum salmon; First Nations style spicy pink smoked salmon strips; maple glazed king smoked salmon nuggets; shelf-stable retort smoked salmon, made from sockeye, king or pink salmon; shelf-stable retort salmon; smoked salmon jerky in regular and peppered flavours; canned smoked salmon and canned salmon, made from either sockeye or pink salmon.
All Cheena products are made without artificial flavours, additives, or preservatives, and are made from wild Canadian ocean-run salmon. Frozen products are produced using a flash-freezing method that preserves peak freshness, fights freezer burn and extends shelf life. Cheena uses an approved Hazard Analysis and Critical Control Points (HACCP) plant with British Retail Consortium (BRC) Global Standard Food Safety Certification to assure food safety.
Cheena is a family-owned business established in 1978 in Vancouver. Cheena, in the Indigenous Haida language means "The Silvery Salmon" or "The Best of Salmon." The company was a pioneer in leading the market for value-added seafood products in B.C., beginning by supplying the tourism sector, but gradually expanding to supply retailers, duty-free operators, supermarkets, hotels, restaurants and other customers all over the globe. Cheena is participating in the Marine Stewardship Council's Sustainable Salmon initiative.