Fanny Bay Oysters
Fanny Bay Oysters is a shellfish farming business offering top-quality shellfish products from along the B.C. coastline.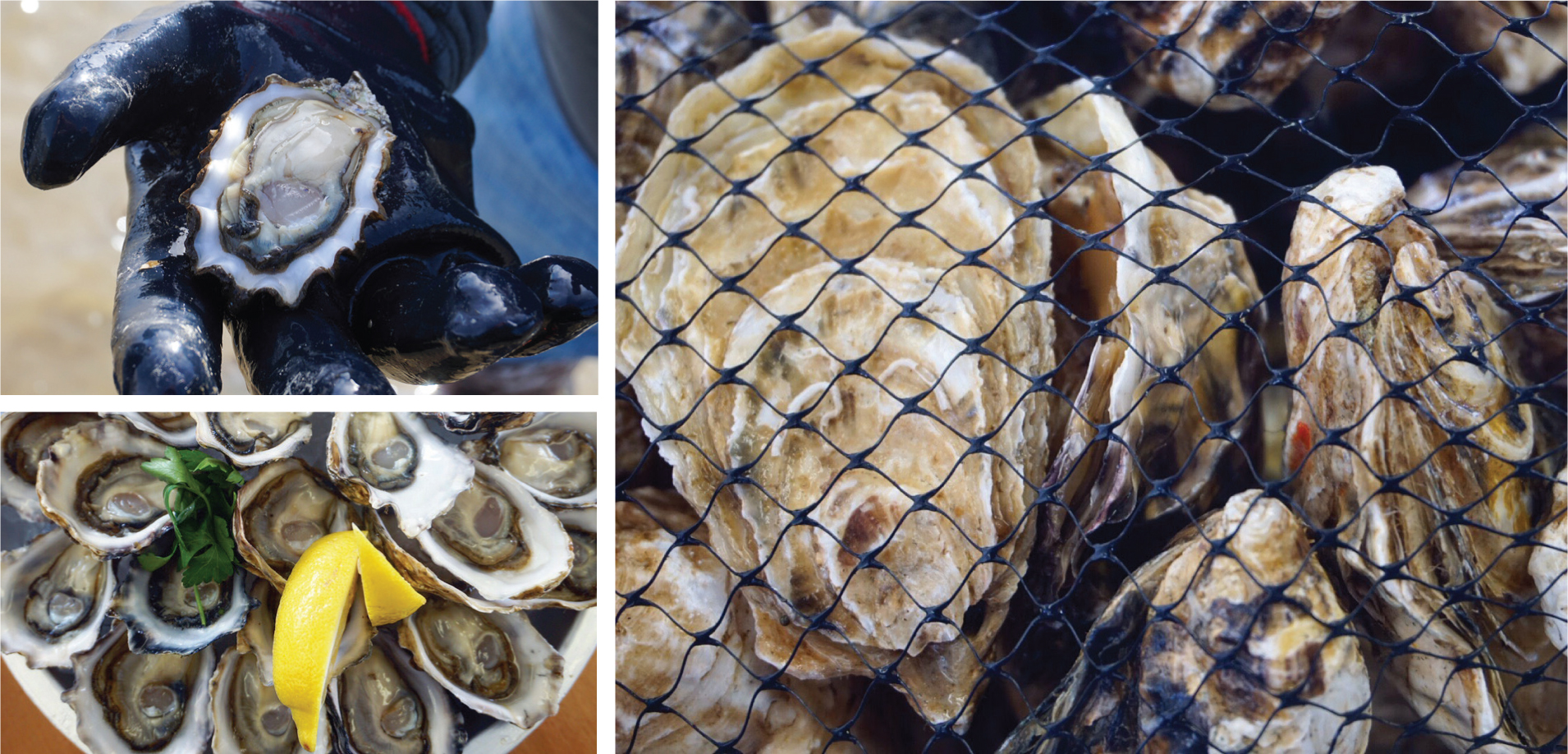 Part of the Taylor Shellfish Family of Farms, Fanny Bay Oysters grows, processes, markets and distributes a number of farm-grown shellfish products for export, including: manila clams; savoury clams; pacific oyster; blue mussels; and pacific scallops. These microscopic animals are planted on Fanny Bay's beaches in pouches, protective net coverings, baskets hanging from a raft or directly on the beach. To ensure product safety, shellfish are processed in a registered Canadian Food Inspection Agency (CFIA) processing plant operating with a Hazard Analysis and Critical Control Points (HACCP) plan and a Seafood Quality Assessment program.
Once harvested, these shellfish travel through a 30-foot tunnel freezer and under a salt water glaze, so that they are frozen fresh at the farm. Fanny Bay Oysters was established in 1998 in Fanny Bay on Vancouver Island. The company's mission is to sustainably farm quality shellfish from larvae to table, while being responsible community citizens and active stewards of the marine environment. Fanny Bay Oysters takes pride in the quality and freshness of their products, and their ability to provide a consistent supply of shellfish at good value. As part of their contribution to the community, Fanny Bay Oysters has participated in shoreline cleanup programs.