Usk Reaction Ferry
Seasonal shutdown in effect at Usk Reaction Ferry. Aerial Tram available to foot traffic only. Service is expected to resume in Spring 2021.
DriveBC's Usk Ferry page has more details.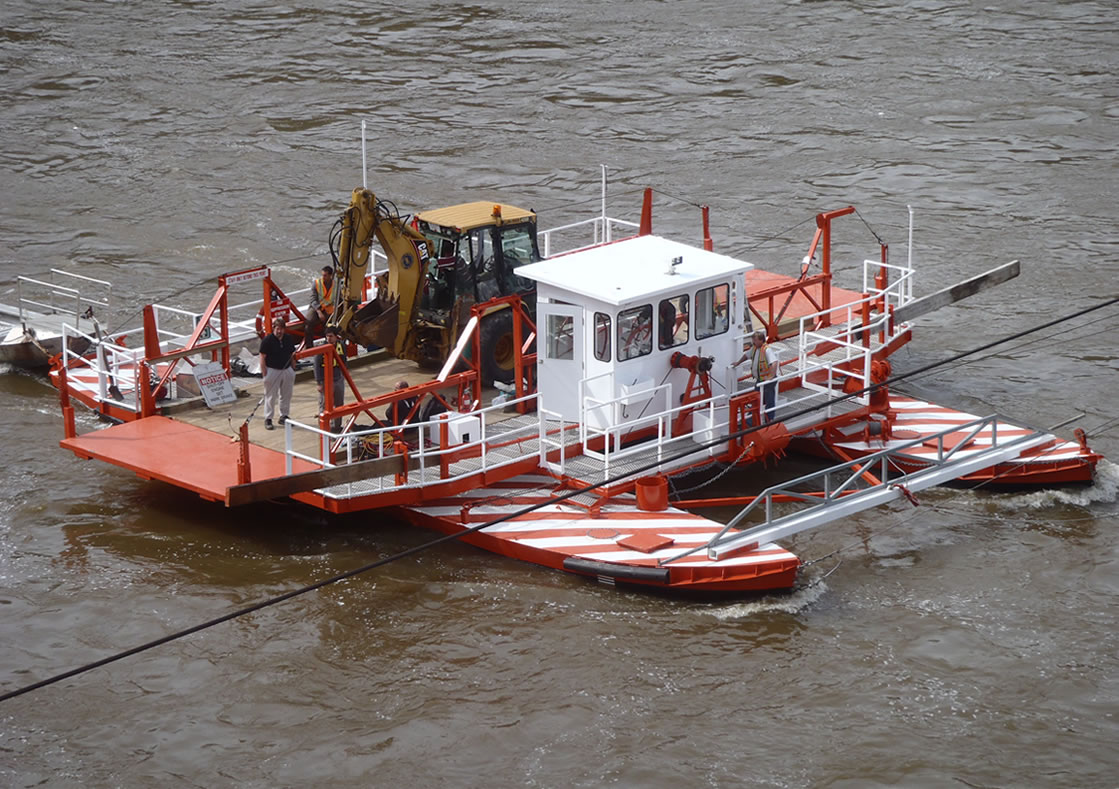 The Usk ferry runs across the Skeena River, about 16 kilometres northeast of Terrace, 0.8 kilometres off Highway 16, between South and North Usk.
Ferry capacity is two vehicles and 12 passengers.
Service hours:
On demand
6:45 am – 10 am

11 am – 2:45 pm
3:15 pm – 7 pm
8 pm – 11:15 pm
Crossing Time: 5 – 7 minutes
When water is low or icy, an aerial tramway operates for passengers only.