Usk Reaction Ferry
Safety measures currently in effect:
Stay in vehicle while aboard
Walk-ons must keep 2 meter distance & wear masks while indoors
With limited exception, amenities are closed
Stay home if sick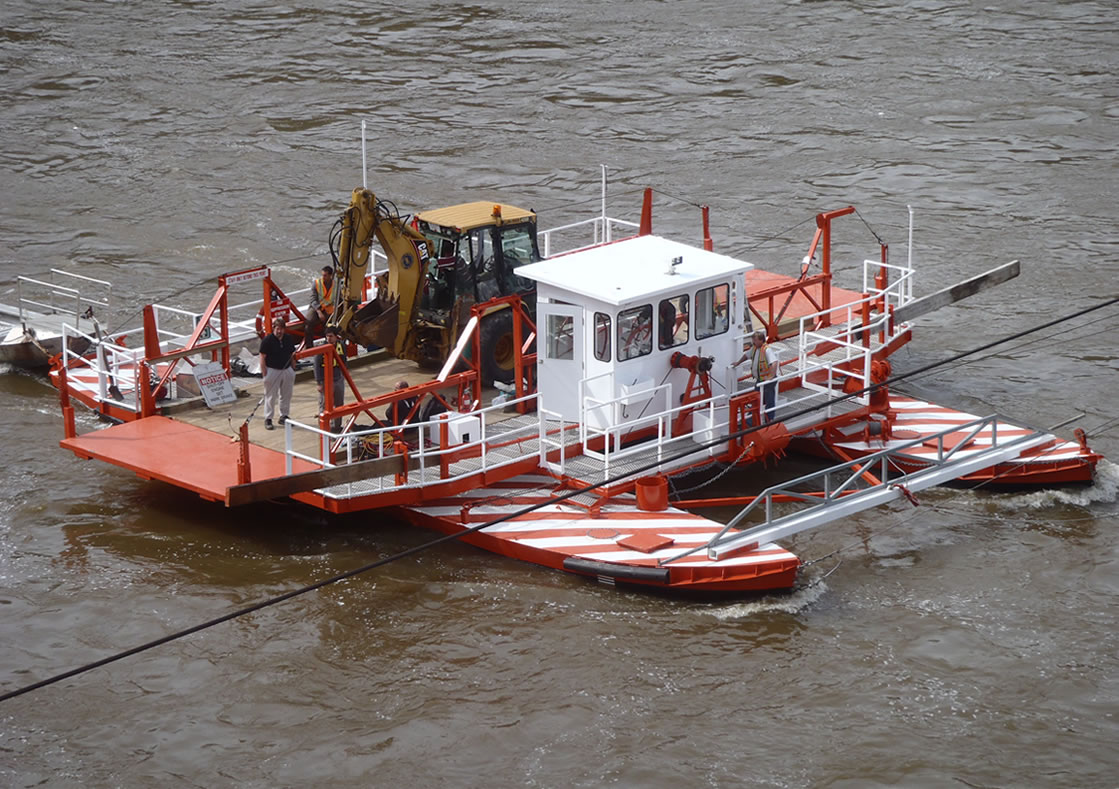 The Usk ferry runs across the Skeena River, about 16 kilometres northeast of Terrace, 0.8 kilometres off Highway 16, between South and North Usk.
Ferry capacity is 10 tonnes GVW and 12 passengers, including drivers. Vessel can carry 2 vehicles or 1 vehicle combination which cannot exceed 12 metres.
Service hours:
On demand
6:45 am – 10 am

11 am – 2:45 pm
3:15 pm – 7 pm
8 pm – 11:15 pm
Crossing Time: 5 – 7 minutes
When water is low or icy, an aerial tramway operates for passengers only.