Harrop Cable Ferry
Safety Measures currently in effect:
Minimize movement. If possible, stay in your vehicle
Physically distance
Masks required onboard, except when inside a vehicle
Observe occupancy limits where posted
Regularly sanitize hands
If sick stay home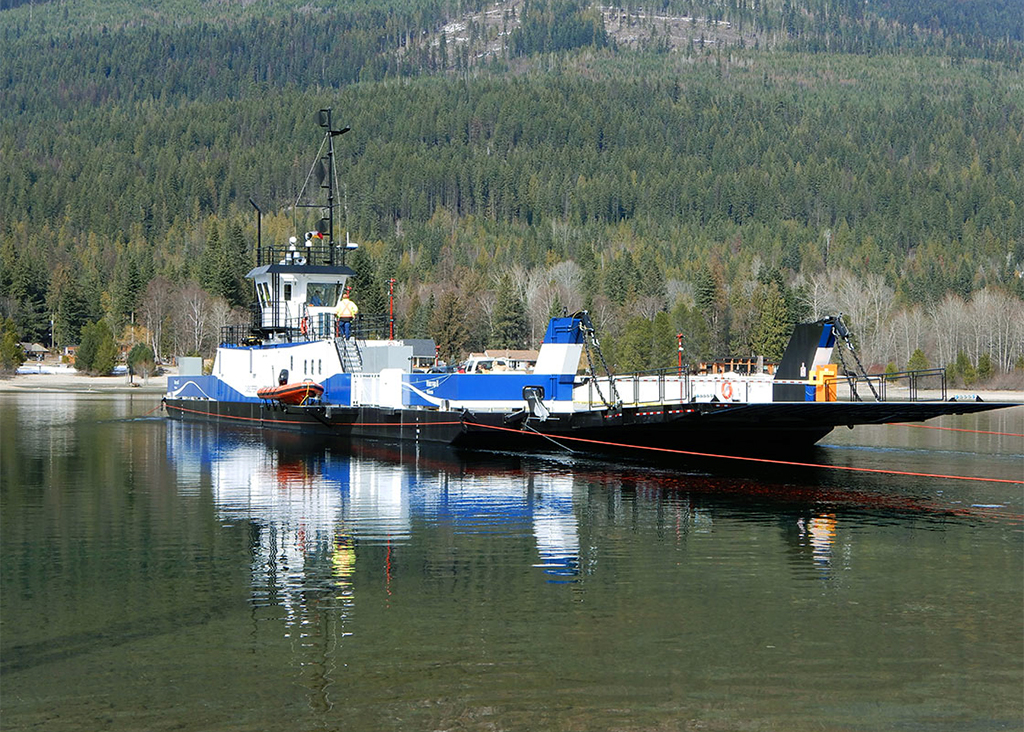 The Harrop ferry runs across Kootenay River, on Highway 3A, 24.5 kilometres northeast of Nelson and 8 kilometres west of Balfour to the communities of Harrop and Procter (on the south bank).
Ferry capacity is 24 vehicles and 98 passengers.
Service hours:
On demand, 24 hours
Crossing Time: 5 minutes