Adams Lake Cable Ferry
Safety Measures currently in effect:
Minimize movement. If possible, stay in your vehicle
Physically distance
Masks required onboard, except when inside a vehicle
Observe occupancy limits where posted
Regularly sanitize hands
If sick stay home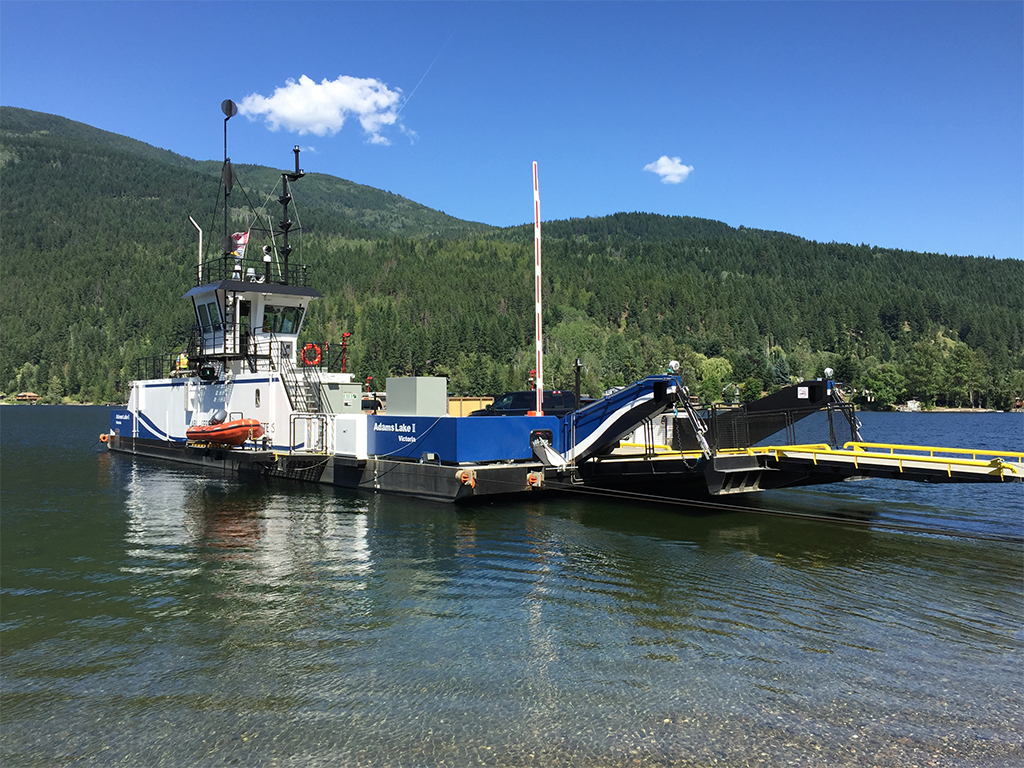 The Adams Lake ferry runs across Adams Lake, 20km north of Highway 1 between Chase and Sorrento. The ferry is located approximately 80km northeast of Kamloops and 50km northwest of Salmon Arm.
Ferry capacity is 10 vehicles and 48 passengers, subject to the approved load capacity of the vessel. The maximum load capacity of the vessel is 34,000kg (approximately 76,000 lbs).
Service hours:
On demand, 24-hours
5 am - 3 am
3 am - 5 am (emergency only)
Crossing time: 6 minutes