McLure Reaction Ferry
Transport Canada measures are in effect:
Travelers must stay inside vehicles at all times
Walk-ons with symptoms of COVID-19 not permitted
Walk-ons must stay in designated zones only
All amenities closed until further notice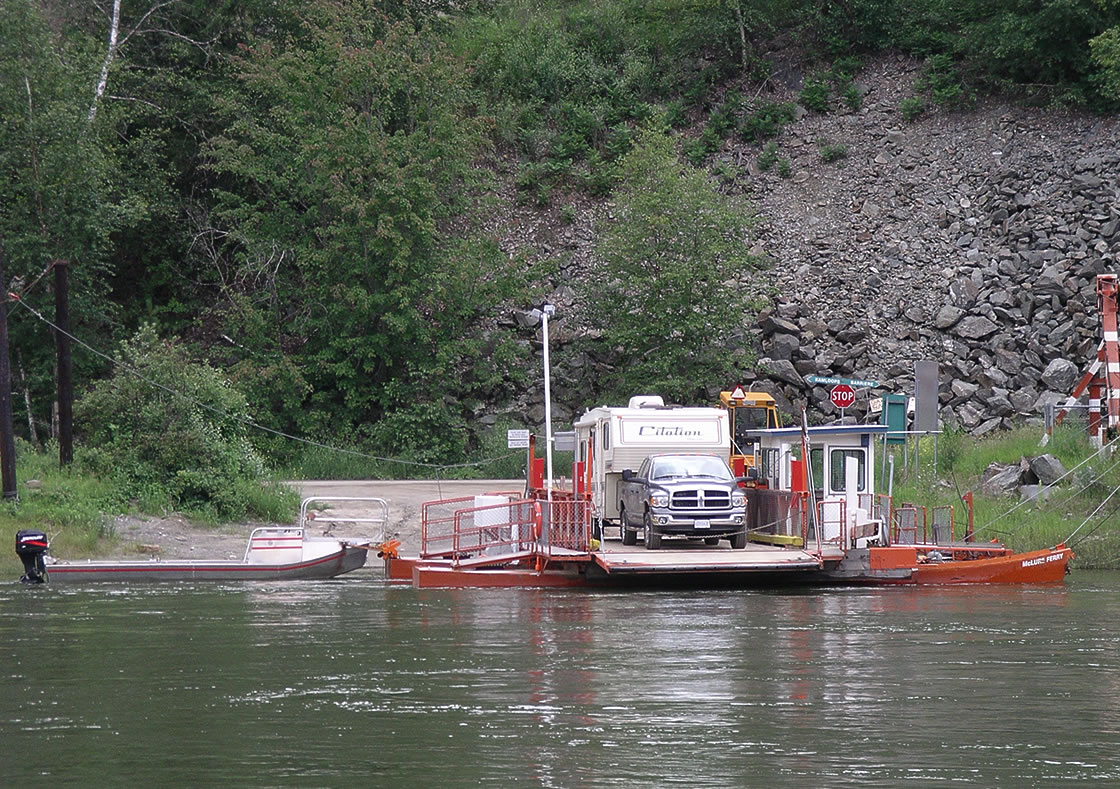 The McLure ferry runs across the North Thompson River, 43 kilometres north of Kamloops—off Highway 5 (east side of river).
Ferry capacity is two vehicles and 12 passengers.
Service hours:
On demand
7 am – noon
1 pm – 6:20 pm
No service during high water or winter freeze up.
Detour via Westsyde Road.
Crossing Time: 5 minutes