Big Bar Reaction Ferry
Transport Canada measures are in effect:
Travelers must stay inside vehicles at all times
Walk-ons with symptoms of COVID-19 not permitted
Walk-ons must stay in designated zones only
All amenities closed until further notice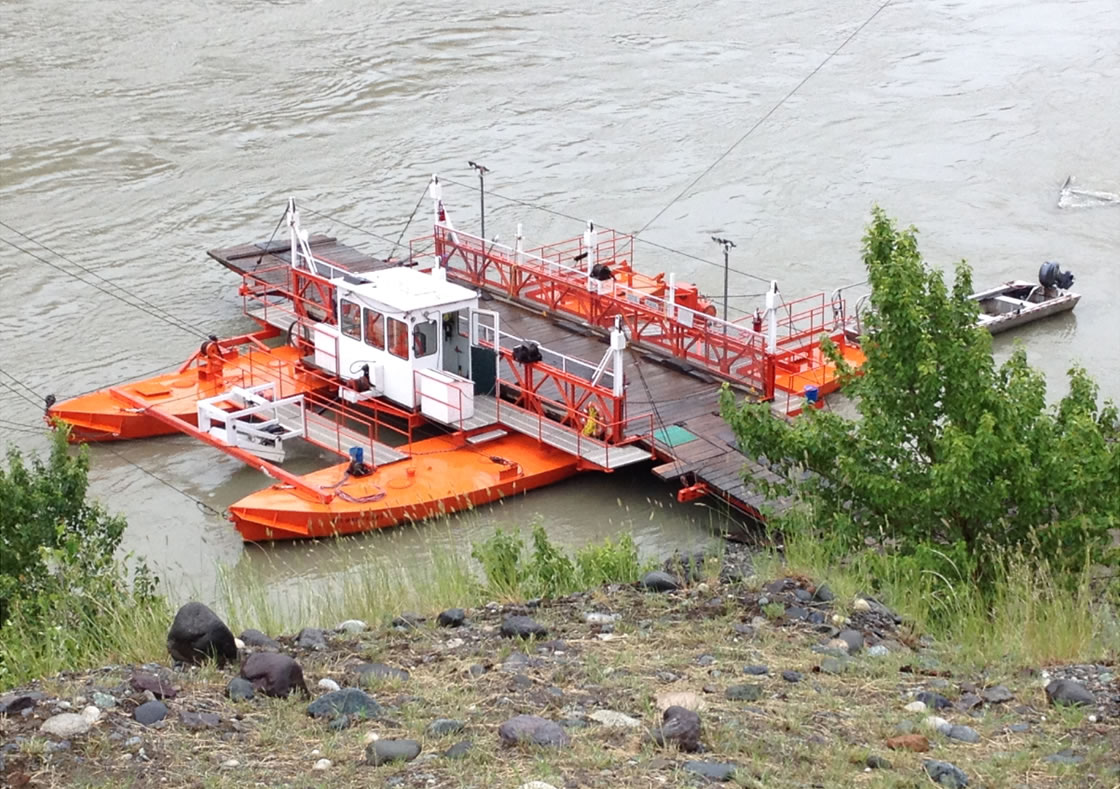 The Big Bar ferry runs across the Fraser River, 72 kilometres west of Clinton.
Ferry capacity is two vehicles and 12 passengers.
Service hours:
On demand
7 am – noon
1 pm – 5 pm
6 pm – 7 pm
Crossing time: 10 minutes
When water is low or icy, an aerial tramway operates for passengers only.