Big Bar Reaction Ferry
Safety Measures currently in effect:
Minimize movement. If possible, stay in your vehicle
Physically distance
Masks required onboard, except when inside a vehicle
Observe occupancy limits where posted
Regularly sanitize hands
If sick stay home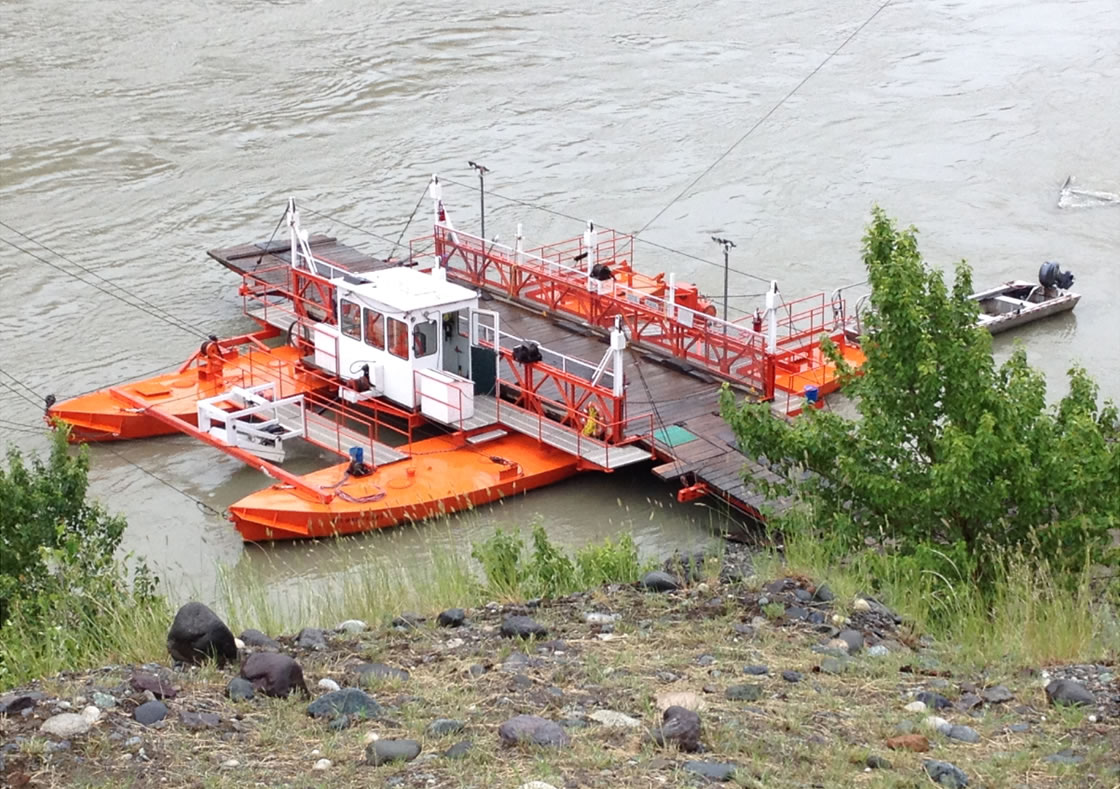 The Big Bar ferry runs across the Fraser River, 72 kilometres west of Clinton.
Ferry capacity is 10 tonnes GVW and 12 passengers, including drivers. Vehicle combination cannot exceed 12 metres.
Service hours:
On demand
7 am – noon
1 pm – 5 pm
6 pm – 7 pm
Crossing time: 10 minutes
When water is low or icy, an aerial tramway operates for passengers only.