Big Bar Reaction Ferry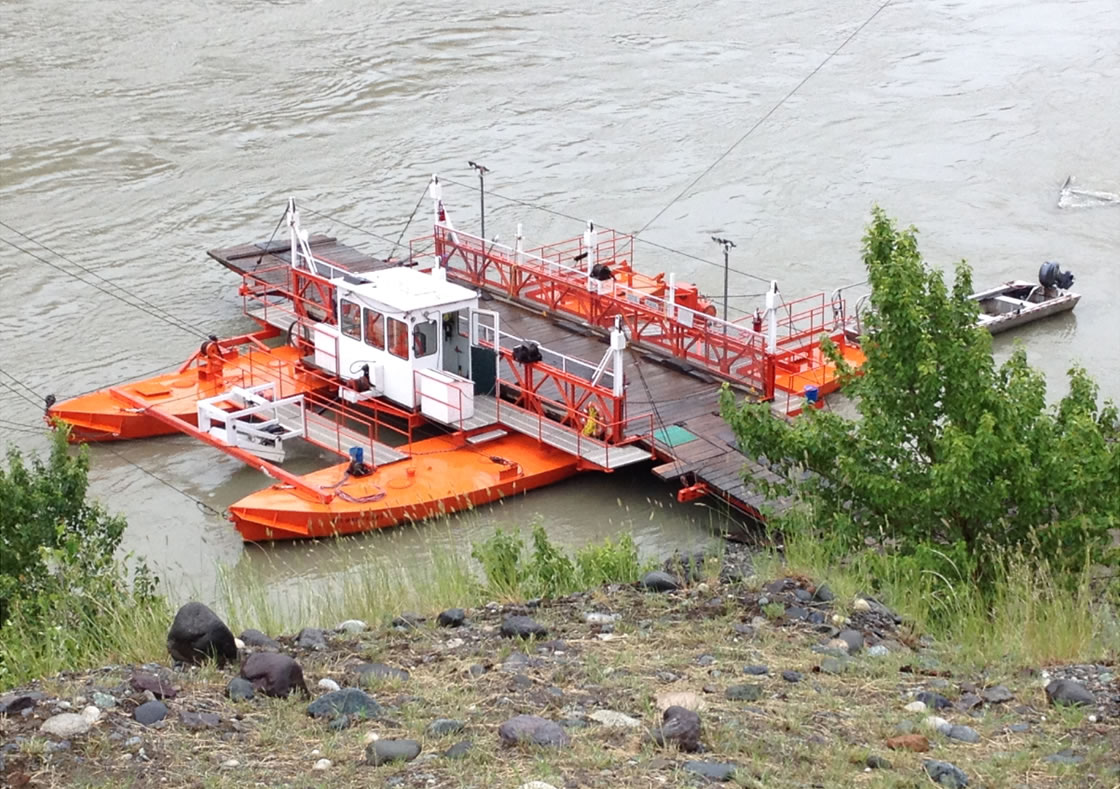 The Big Bar ferry runs across the Fraser River, 72 kilometres west of Clinton.
Ferry capacity is two vehicles and 12 passengers.
Service hours:
On demand
7 am – noon
1 pm – 5 pm
6 pm – 7 pm
Crossing time: 10 minutes
When water is low or icy, an aerial tramway operates for passengers only.