Arrow Park Cable Ferry
Avoid all non-essential travel.
COVID-19 Info: Passengers asked to remain inside vehicles during sailings. Inland ferry crews are taking extra steps to disinfect all touch points including handrails, door handles, common areas and washrooms. Follow direction of crew at all times.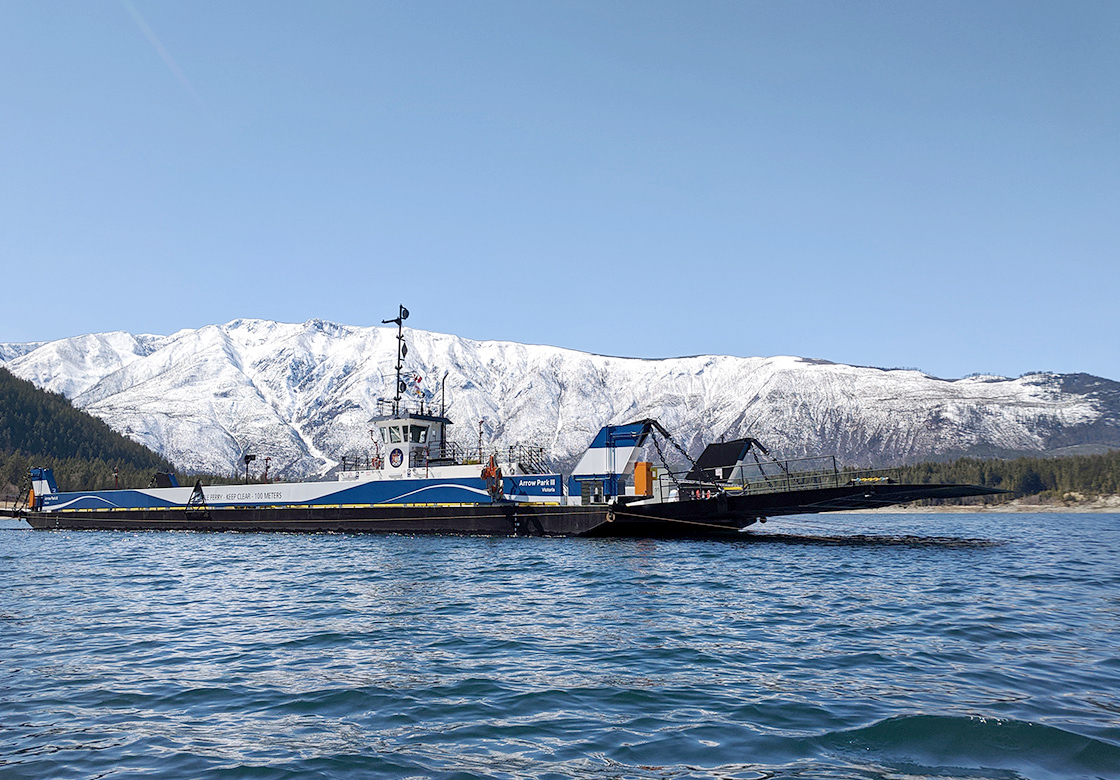 The Arrow Park ferry runs across the junction of Upper and Lower Arrow Lakes at Arrow Park, 22km south of Nakusp on Highway 6.
Ferry capacity is 24 vehicles and 50 passengers.
Service hours:
On demand
5 am - 12:05 pm
2:15 pm - 9:20 pm
Crossing time: 5 minutes