Barnston Island Ferry
Safety Measures currently in effect:
Minimize movement about the ferry. If possible stay in your vehicle
Maintain physical distancing
Masks required for indoor spaces
Observe occupancy limits where posted
Regularly sanitize hands
If sick stay home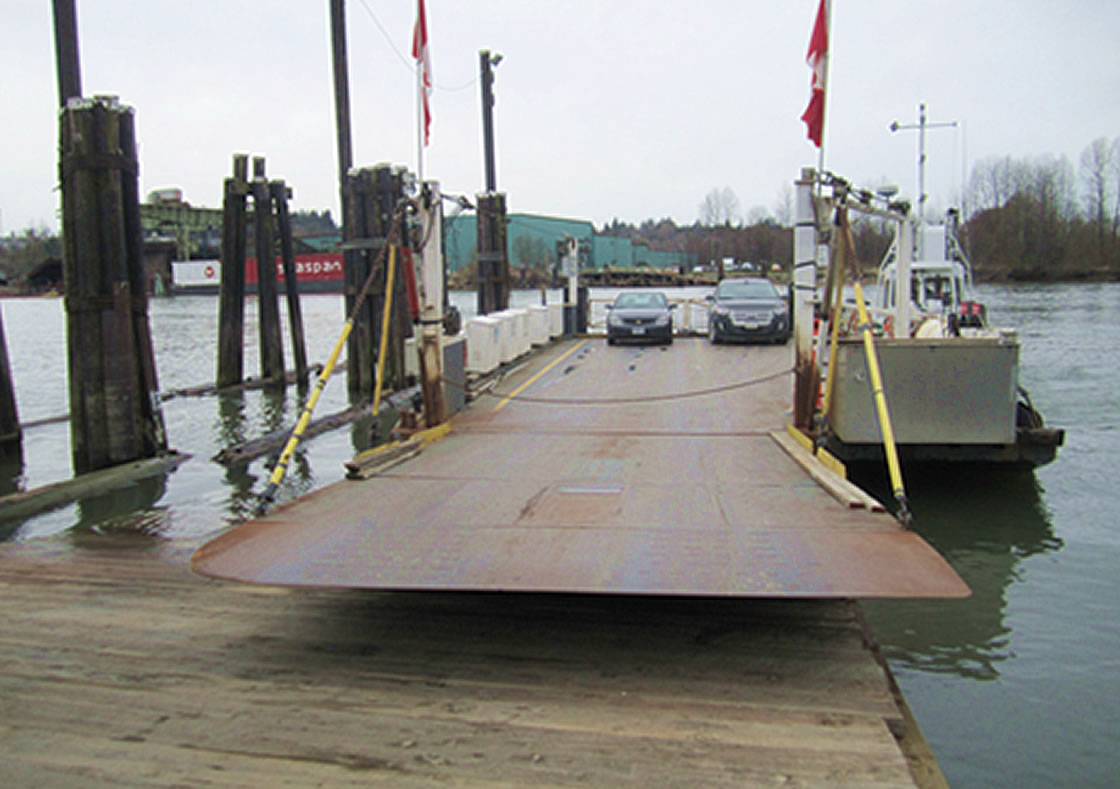 The Barnston Island ferry runs across Parsons Channel on the south side of the Fraser River between Barnston Island (north bank) and Port Kells (south bank). Port Kells is in the northeast corner of Surrey at the bottom of 104th avenue.
Ferry capacity is five vehicles and 52 passengers, subject to the approved load capacity of the vessel. The maximum load capacity of the vessel is 40,000kg. Trucks with a GVW in excess of 20,000kg will be transported separately from other passengers and vehicles.
Service hours:
On demand
Mon – Thurs
6:15 am – 11:55 pm*
On demand
Fri – Sun
6:15 am – 12:55 am*
*Service is interrupted as/when river traffic warrants.
Crossing time: 5 minutes