Upper Arrow Lake Ferry
Safety Measures currently in effect:
Minimize movement. If possible, stay in your vehicle
Physically distance
Masks required onboard, except when inside a vehicle
Observe occupancy limits where posted
Regularly sanitize hands
If sick stay home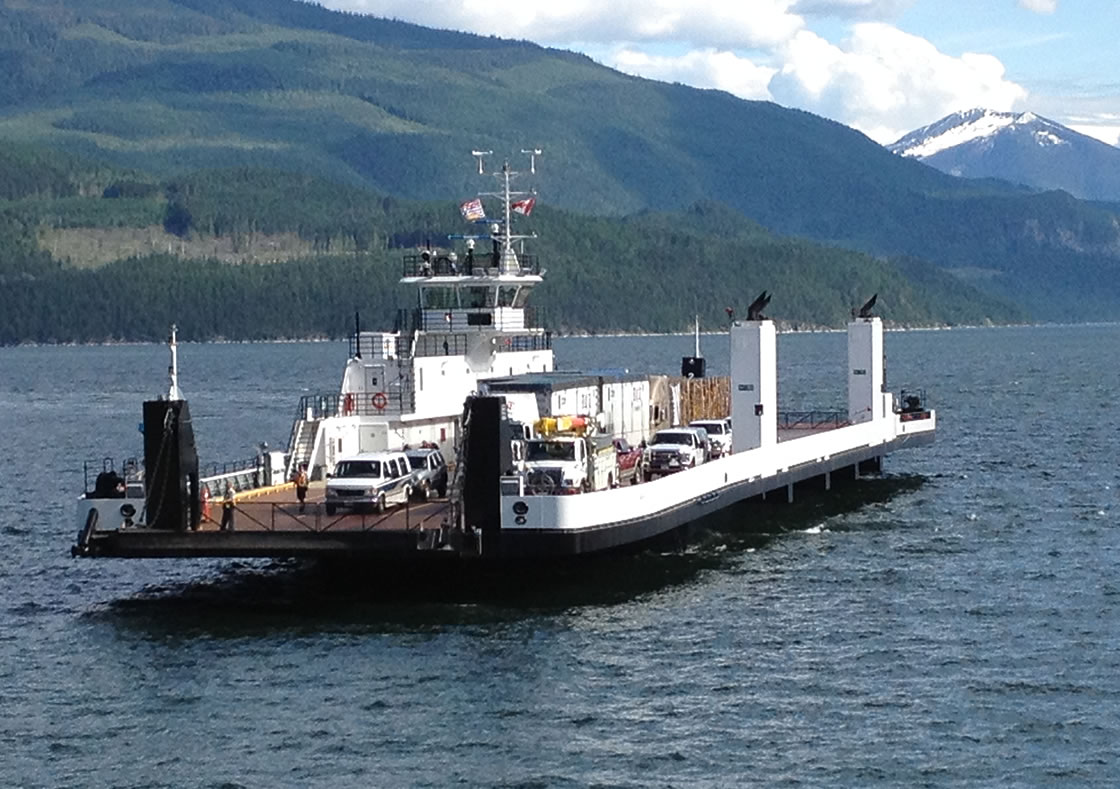 The M.V. Columbia runs across Upper Arrow Lake, 49 kilometres south of Revelstoke on Highway 23, between Shelter Bay (west side) and Galena Bay (east side).
Ferry capacity is 80 vehicles and 250 passengers.
Service hours:
From Shelter Bay
5 am - midnight
From Galena Bay
5:30 am - 12:30 am
Refueling
Ferry refueling occurs once per week, and may cause minor delays for one or two sailings directly following refueling:
May - September ferry refueling occurs Thursdays at 5:45 AM
September - May ferry refueling occurs Fridays at 8:45 AM
Crossing Time: 20 minutes