Lytton Reaction Ferry
Avoid all non-essential travel.
New Transport Canada guidelines effective immediately:
Travelers must stay inside vehicles at all times
Walk-ons with symptoms of COVID-19 not permitted
Walk-ons must stay in designated zones only
All amenities closed until further notice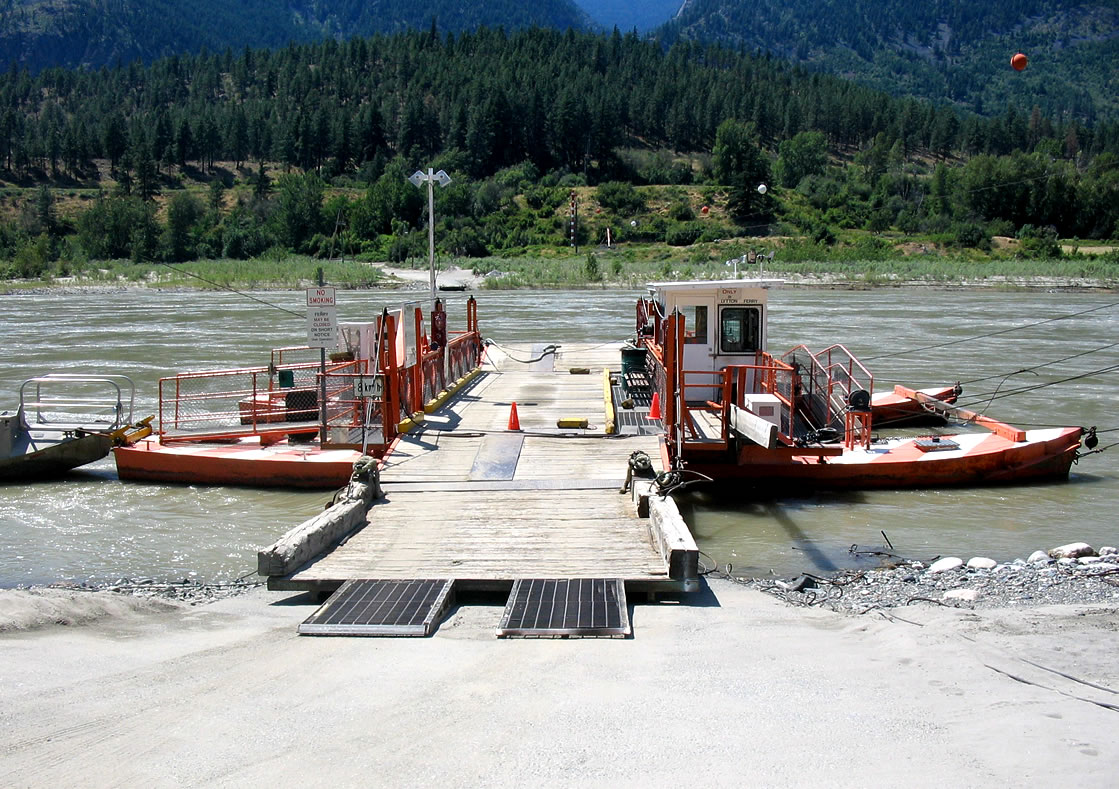 The Lytton ferry runs across the Fraser River, about 2.4 kilometres north of Lytton.
Ferry capacity is 9 tonnes GVW and 18 passengers, including drivers. Vehicle combination cannot exceed 12 meters.
Service hours:
On demand
6:30 am – 8:45 am
9:00 am – 10:30 am
11:00 am – 12:45 pm
1:00 pm – 4:30 pm
4:45 pm – 6:30 pm
7:00 pm – 8:45 pm
9:00 pm – 12:30 am
12:45 am – 2:30 am
3:00 am – 4:45 am
5:00 am – 6:30 am
Crossing Time: 5 minutes