CMS Lite Content Menu
The Content menu display is split into two distinctive panes: Navigation Pane on the left and the Content Pane on the right. The panes are divided to allow for the Navigation Pane to be collapsed. Collapsing the left pane will maximize the Content Pane working area.
Click image to view in full screen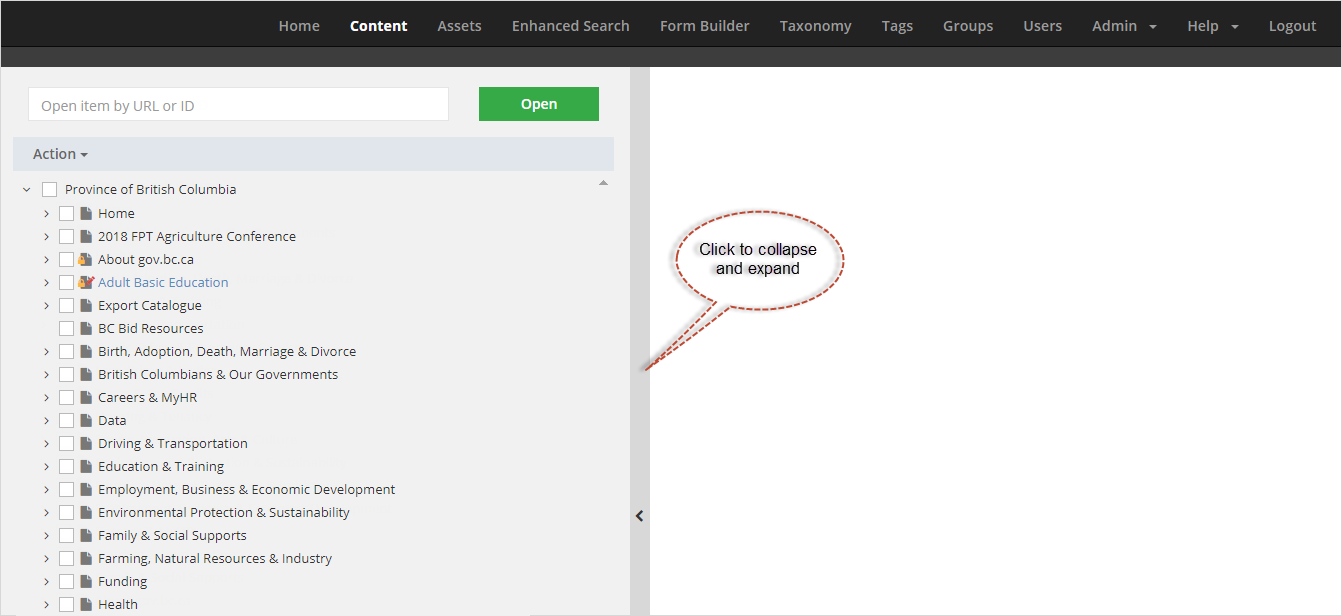 When the Content screen is initially opened, the tree displays content grouped by Theme in the order that it appears on the www2.gov.bc.ca website. The Themes displayed will be based on your security access. For example, if you manage content under Health, and Family & Social Supports, these are the only themes you will see in the Navigation Pane. The Theme (Level 1) and Sub-theme (Level 2) pages are displayed as part of the navigation; however, content editors do not have access to view the content of these pages in the CMS Lite.
As you navigate down the tree use the arrows (

) to expand and collapse the tree. Where no child pages exist, an arrow (>) will not be displayed next to the node.
Content Pane
To display a page template in the Content Pane, click on the Nav Title, rather than the arrow. The Content Settings tab will be displayed for the selected page 'node' and a check mark

will appear in the Navigation Pane next to the navigation title.
Click image to view in full screen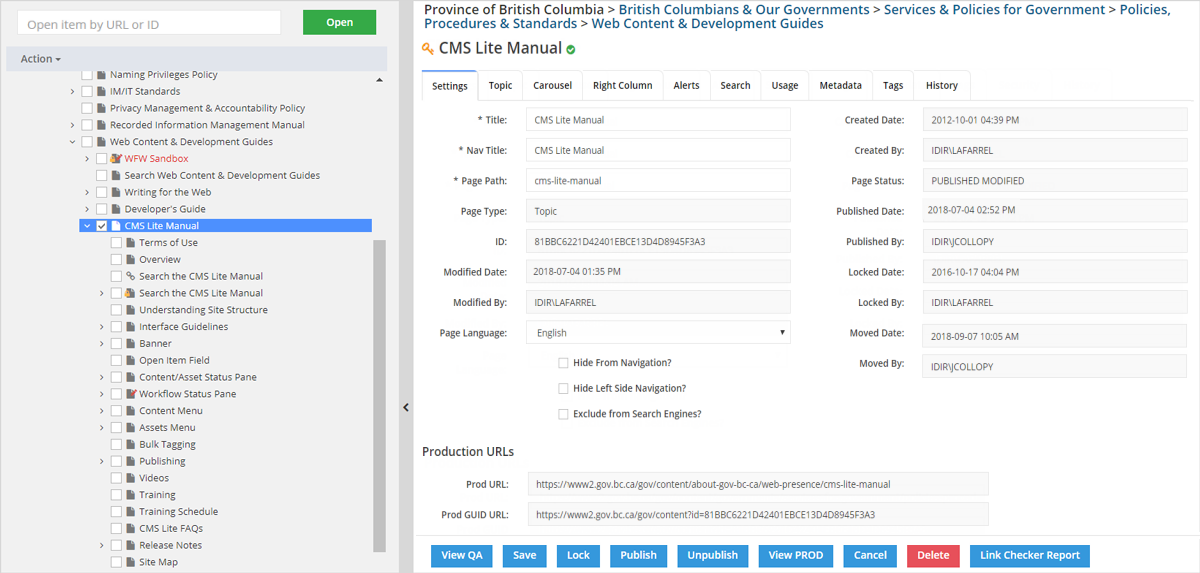 However, if you click on a page that you do not have access to; for example, British Columbians & Our Government, which is a theme page, an error message will be displayed and the page content will not be visible.
Click image to view in full screen

Alternately you can use the Open item by URL or ID to directly access to a page. Simply paste in a QA or Production web server URL or ID and click [Open].