Highway 97 at Cuisson Creek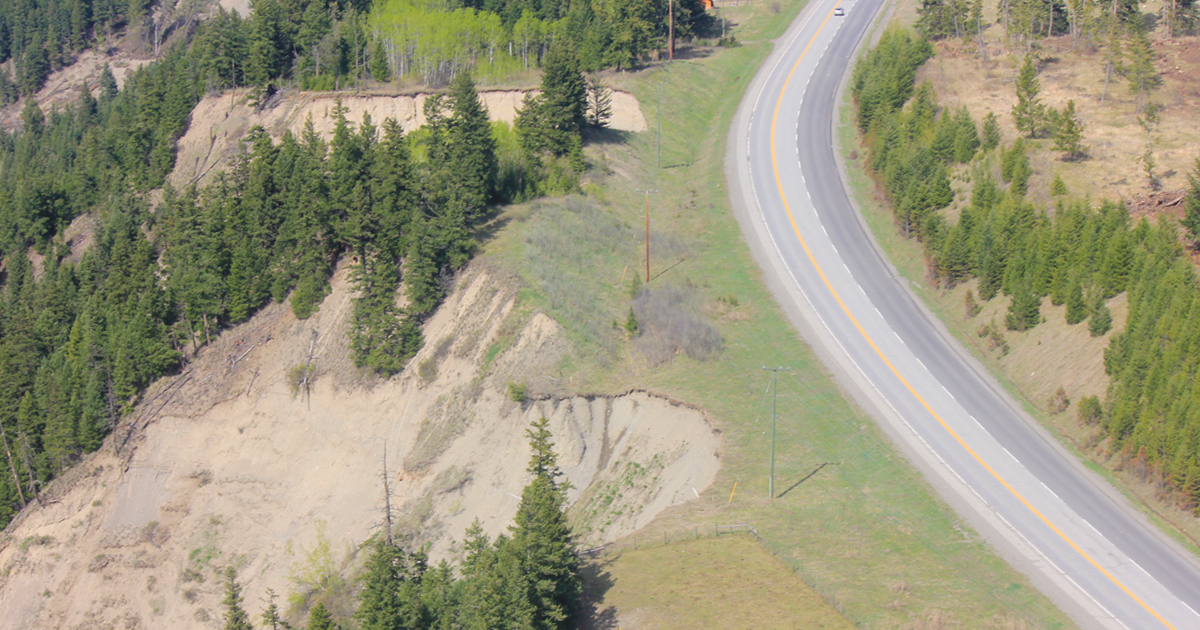 Open. Multiple landslides in 2021 created a risk of erosion, which could affect the use of Highway 97 if left unaddressed.
Current as of: November 21, 2023
Location and Preliminary Options Map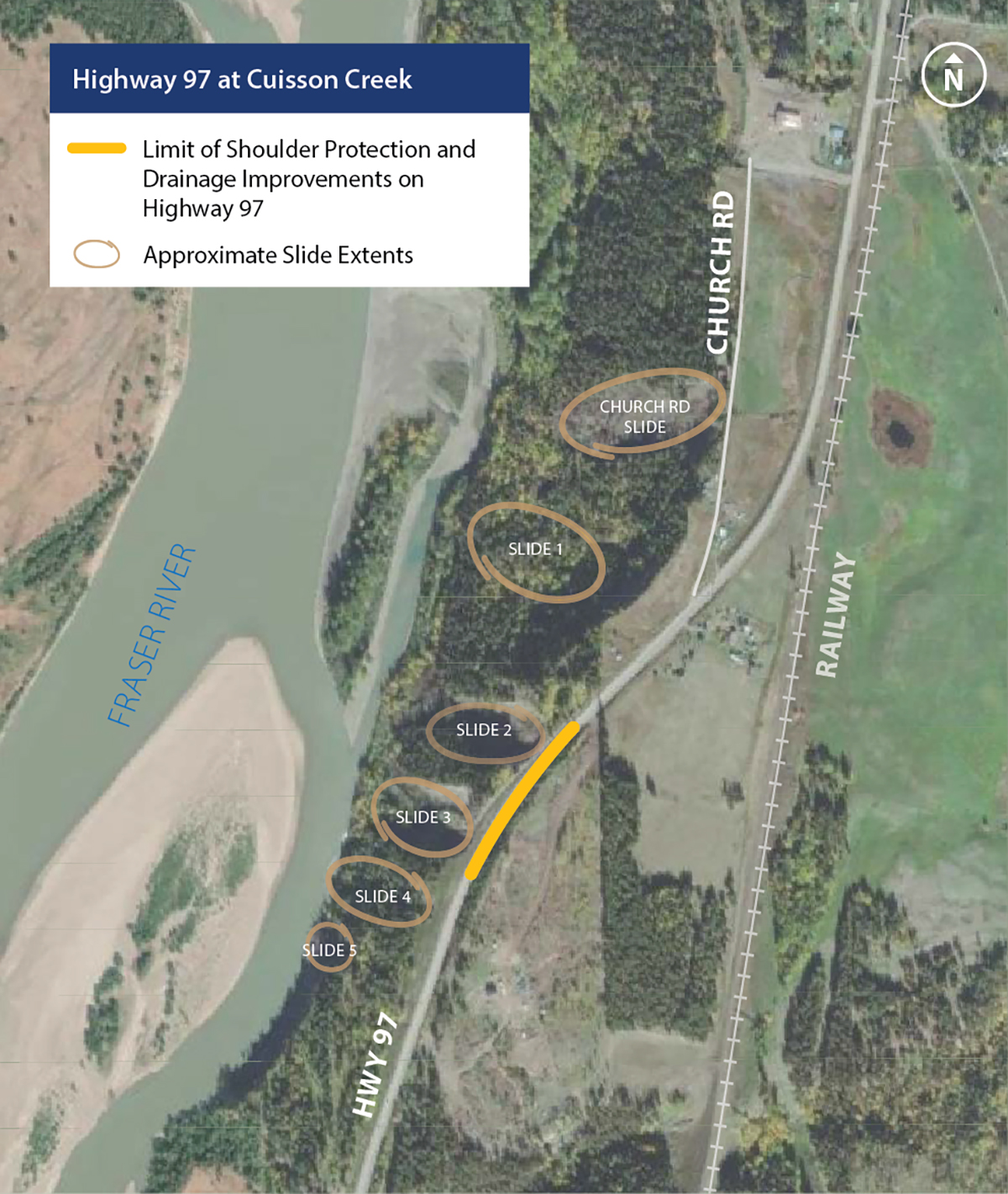 Highway 97 at Cuisson Creek is located approximately 46 km south of Quesnel.
---
Status
Highway 97 is open, and travel is safe through the slide areas. Potential long-term restoration options are being explored. We are currently undertaking the following work to determine a safe and climate resilient solution, which includes:
Options development, which includes investigations on soil and water
Undertaking environmental reviews and on-site inspections
Improving drainage and modifying slopes
Traffic impacts
Notification of project-related fieldwork or construction is posted on this page in advance. For the latest information on road conditions, please visit DriveBC.
Timeline
We will have more information on timelines when our technical work is complete.
Public engagement
You can share your feedback with the project manager. Use the subscribe feature to be informed of opportunities for public engagement and updates to this page.
Archive
​
February 2023
A geotechnical drilling program was carried out in the Highway 97 at Cuisson Creek Project area. Crews used a drill rig to create a test hole in the ground to collect soil and water samples.
March 2022
A program-wide engagement period was held to introduce the public to the projects, providing context and an overview of the background, process, and short-listed options being explored.
November 2021
An in-person drop-in session at Kersley Hall was held to provide updates on the Highway 97 at Cuisson Creek Project.
July 2021
Construction activities were completed, including fixing the cracked pavement and other surface damage to improve driving conditions.
April 2020
During the spring freshet, multiple historic landslides were reactivated along Highway 97 at Cuisson Creek. The crest of the erosion is approximately 10 metres from the highway shoulder.
October 2023
As part of ongoing project planning, field surveys took place on Church Road and Highway 97.
​

Photo Gallery ​