Bastin Road at Bastin Hill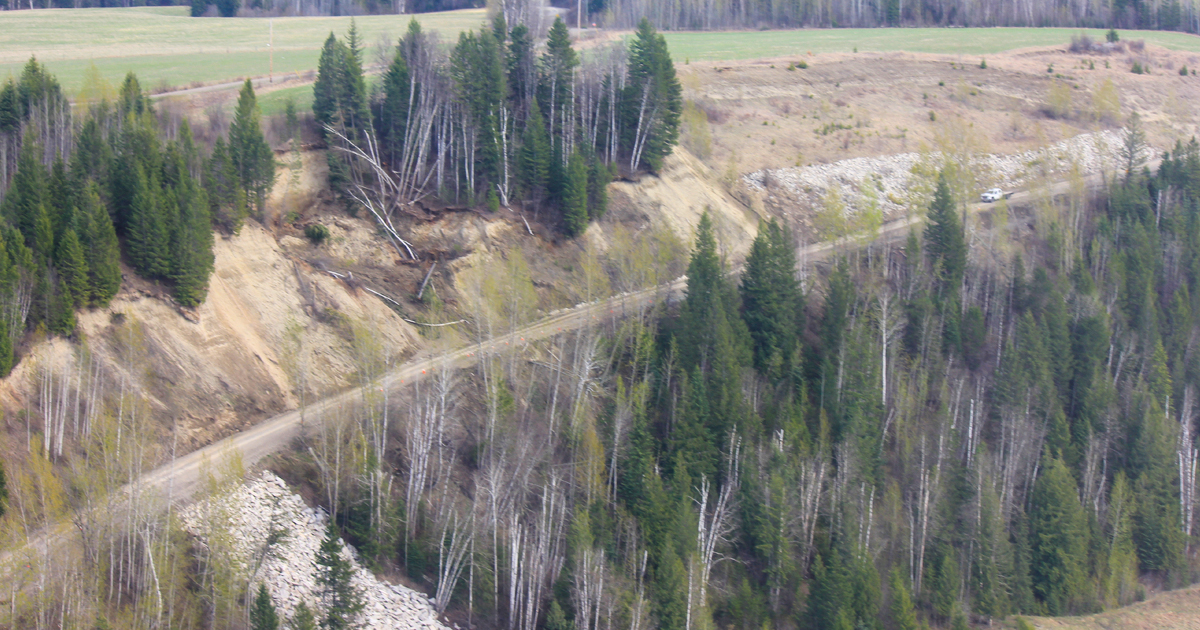 Open with lane closures. A landslide in 2021 remains active.
Updated: April 21, 2022
Construction Update
Construction work, including drainage improvements, slope repair and stabilization, and debris removal was completed in January 2022. These works address safety, accessibility, and reliability for road users through spring 2022 while permanent, long-term solutions are being developed.
Location and Preliminary Options Map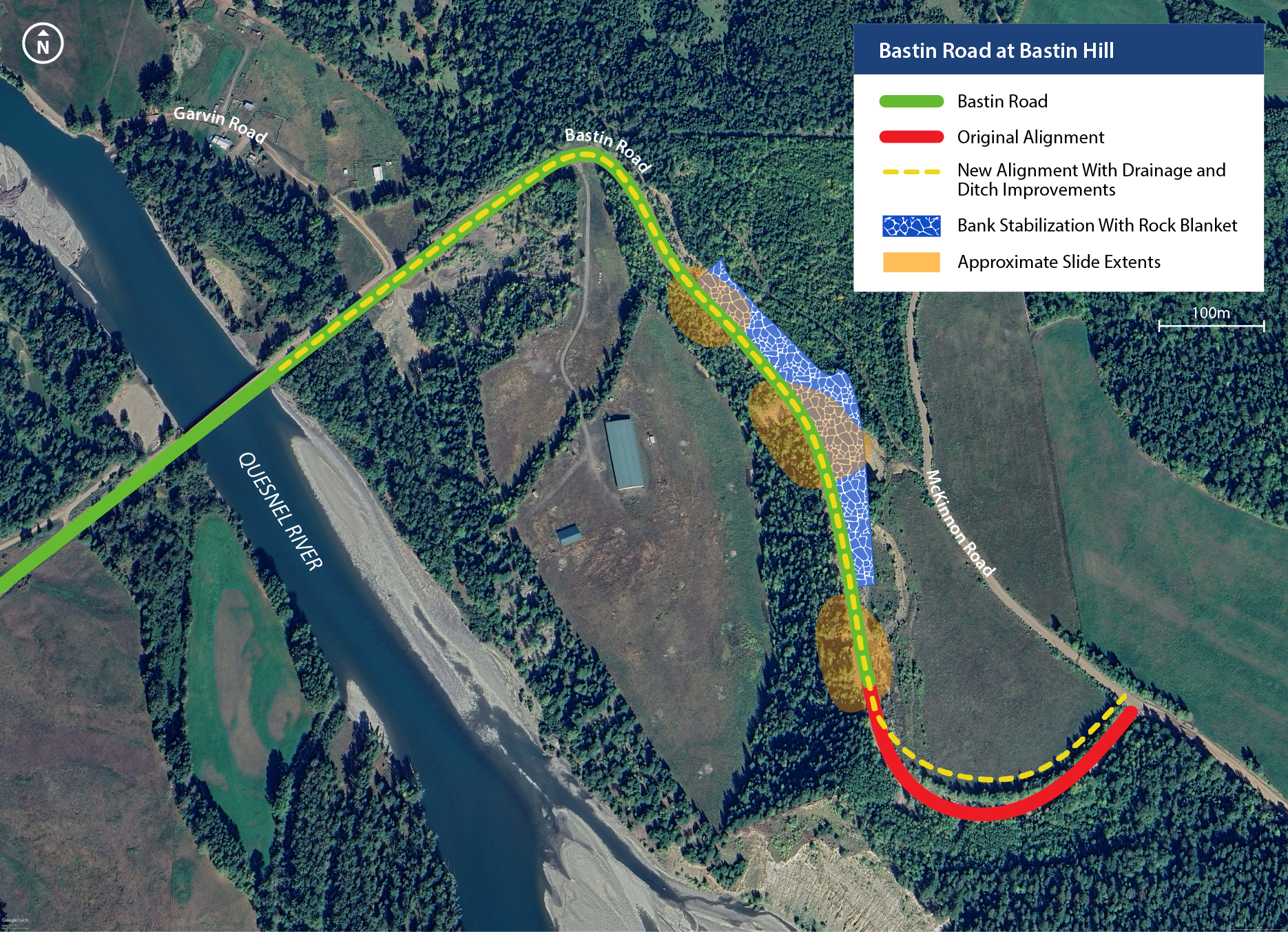 Bastin Hill is located approximately 24 km southeast of Quesnel
Conditions
Although the slide remains active, Bastin Road is open and safe for travel but is reduced to single lane alternating traffic
Status
Interim drainage and slope improvements underway
Conceptual design including repairs and alternate alignments, geotechnical and hydrotechnical investigations, aerial LiDAR surveys, climate-resilience and environmental reviews is underway
Geotechnical investigations are ongoing including aerial LiDAR surveys and ground movement monitoring
Photo Gallery