Painted Rock Estate Winery
Painted Rock Estate Winery Ltd. (Painted Rock) creates ultra premium wines that embrace the traditions of the old world and the imagination of the new world.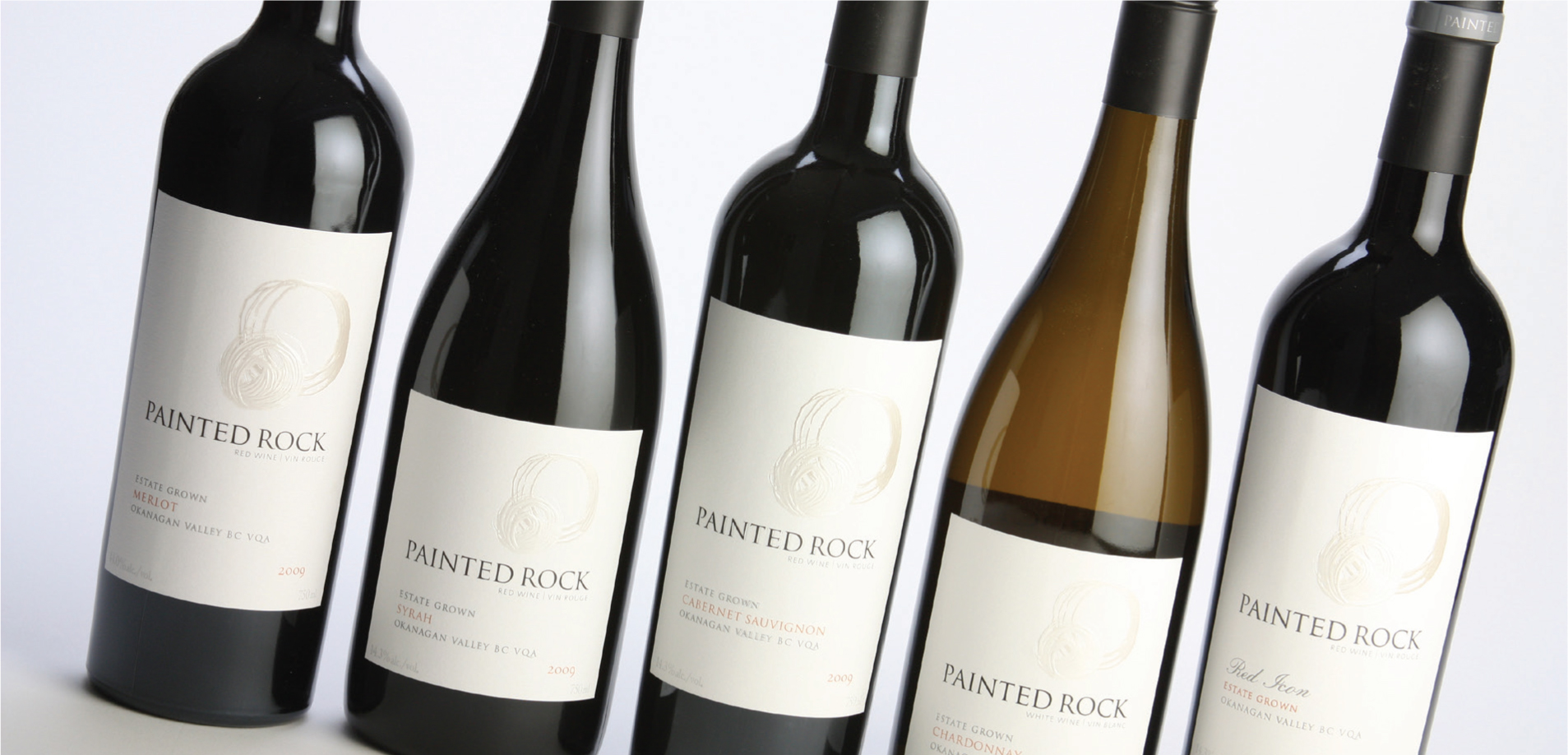 The company's portfolio is focused on the Bordeaux varieties, with their flagship blend the Red Icon created from all five Bordeaux varieties grown on the estate. Additionally, their single varietal merlot, syrah and cabernet franc have garnered international attention from the likes of Stephen Spurrier and Decanter Magazine.
Painted Rock consists of a team of local and international talent to create the company's planting strategy and later their award-winning wines. The company's blending and winemaking team are overseen by Alain Sutre of Ertus Consulting to ensure for the quality of Painted Rock products.
Painted Rock Estate Winery was named the InterVin International Winery of the Year for 2018/2019. Focused on ultra-premium, terroir-driven red wines, Painted Rock was envisioned as a family legacy business by Proprietors John and Trish Skinner. The journey began in 2004 with the purchase of a 56-acre bench on the eastern shore of Skaha Lake in south Penticton. The unique west sloping bench, surrounded by an amphitheatre of rock, offered long hot summer days in conjunction with ideal air flow and soil structures. It was the perfect combination of elements to realize their vision for an ultra-premium Okanagan winery, worthy of the international stage.