Painted Rock Estate Winery
Painted Rock Estate Winery Ltd. (Painted Rock) creates ultra premium wines that embrace the traditions of the old world and the imagination of the new world.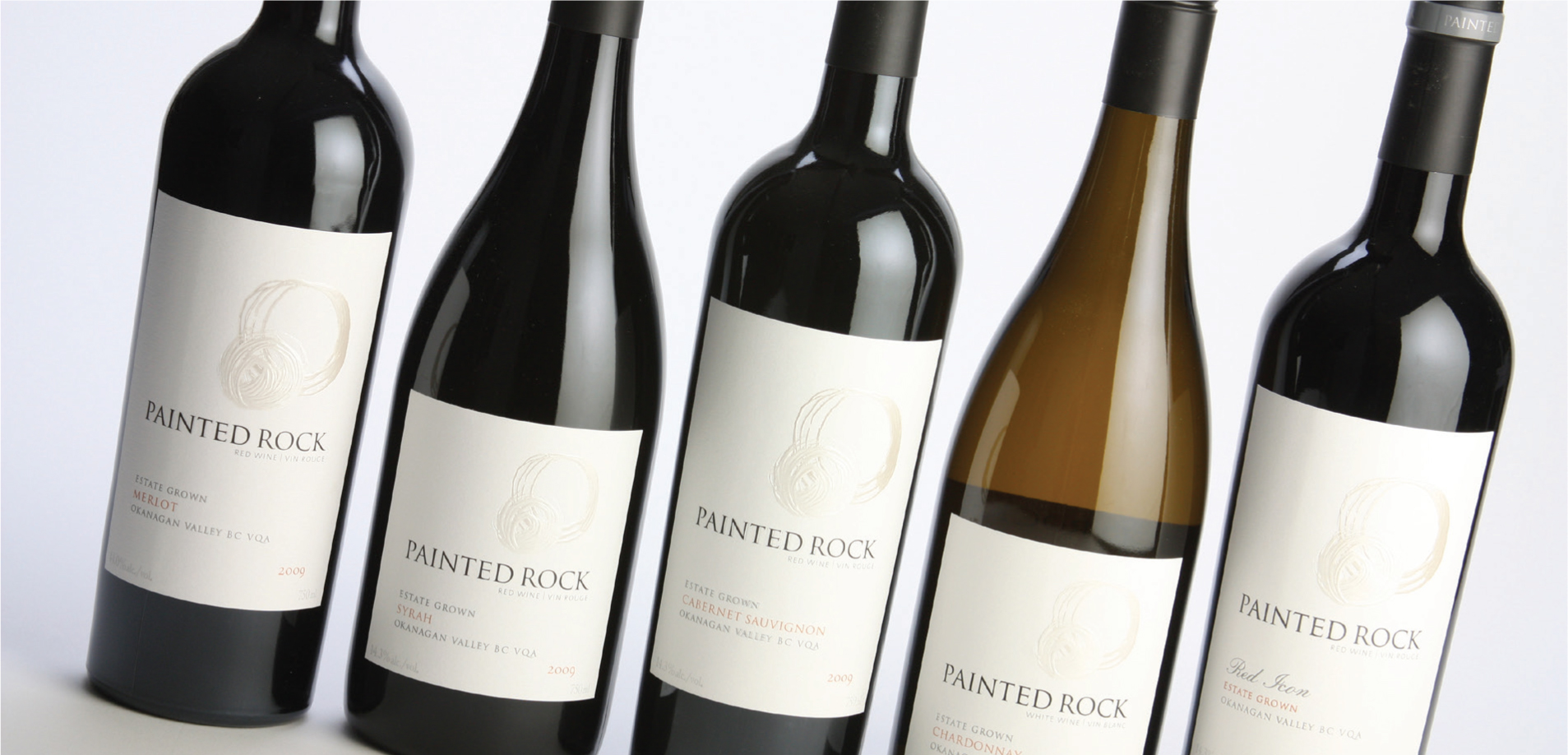 The company offers a range of wines in various vintages embodying the terroir of the Okanagan Valley, including: a Merlot bursting with bramble berry and blackberry, as well as savoury notes of liquorice, eucalyptus and sage; a Syrah that is rounded and rich on the palate, with juicy acidity and chalky tannins; as well as additional blends such as their Red Icon, which includes Merlot, Cabernet Franc, Petit Verdot, Malbec and Cabernet Sauvignon grapes.
Established in 2004 in Penticton, Painted Rock was envisioned as a family-run estate winery, drawing inspiration from proprietors John and Trish Skinner.
Painted Rock sits on a spectacular beach overlooking the eastern shore of Skaha Lake. This 60-acre property has a unique micro-climate that is particularly suited to the production of premium wines.
Painted Rock has demonstrated a commitment to sustainability through initiatives that include crafting their bottles from a light eco-glass that has reduced their shipping weight by more than 20%, while looking to biodynamic agriculture to understand new ways that they can minimize their carbon footprint. Painted Rock is also exploring initiatives like geothermal energy, wind power, and solar heating as they plan on building a sustainable resort development.