Bittered Sling Extracts
Bittered Sling Extracts (BSE) produce high-quality, small-batch bitters and extracts.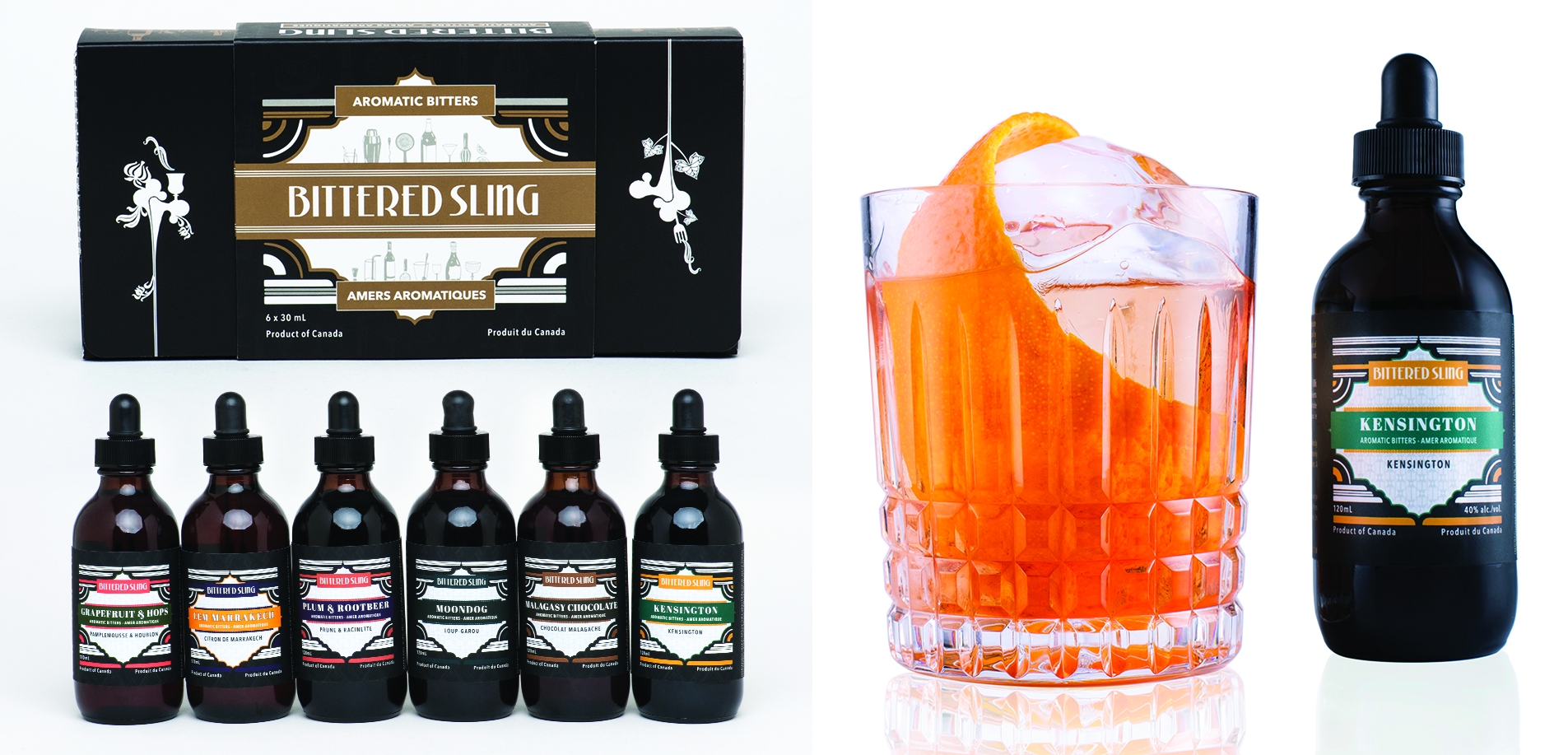 Originally marketed as a medicinal tonic, bitters are a concentration of select natural herbs, fruits and spices, now used primarily as a flavouring agent for cocktail and culinary creations ranging from savoury to sweet. A common and indispensable tool of any bartender, bitters have increased in popularity thanks to the recent renaissance of classic cocktails.
BSB's key export offering is their extensive range of Bittered Sling Bitters, in flavours such as: cascade celery; clingstone peach; grapefruit & hops; malagasy chocolate; orange & juniper; shanghai rhubarb; and many more. These extracts are produced with B.C. ingredients and use base spirits derived from local fruits produced by Okanagan Spirits Craft Distillery (OSCD), one of B.C.'s most respected distilleries. Product safety is ensured through Hazard Analysis and Critical Control Points (HACCP) controls in their production facility, as well HACCP control measures used at the local co-packer that handles bottling.
Established in 2012 in Vancouver, BSE is owned by Kale & Nori Culinary Arts Inc., a high-end catering and manufacturing company. BSE celebrates the unique life and business partnership of celebrated chef Jonathan Chovancek and award-winning mixologist/sommelier Lauren Mote, who together have contributed more than 30 years of professional experience, knowledge and innovation to the Canadian food and beverage industry.
The company has worked with OSCD to create a B.C. tree fruit recycling program, and gives back to the community by supporting fundraising events for local organizations such as the B.C. Children's Hospital, Dr. Peter AIDS Foundation and the Canadian Cancer Society.