Meyer Family Vineyards
Meyer Family Vineyards Inc. has made it their mission to craft single-vineyard wines of excellence that highlight the unique terroir of regions within the Okanagan Valley.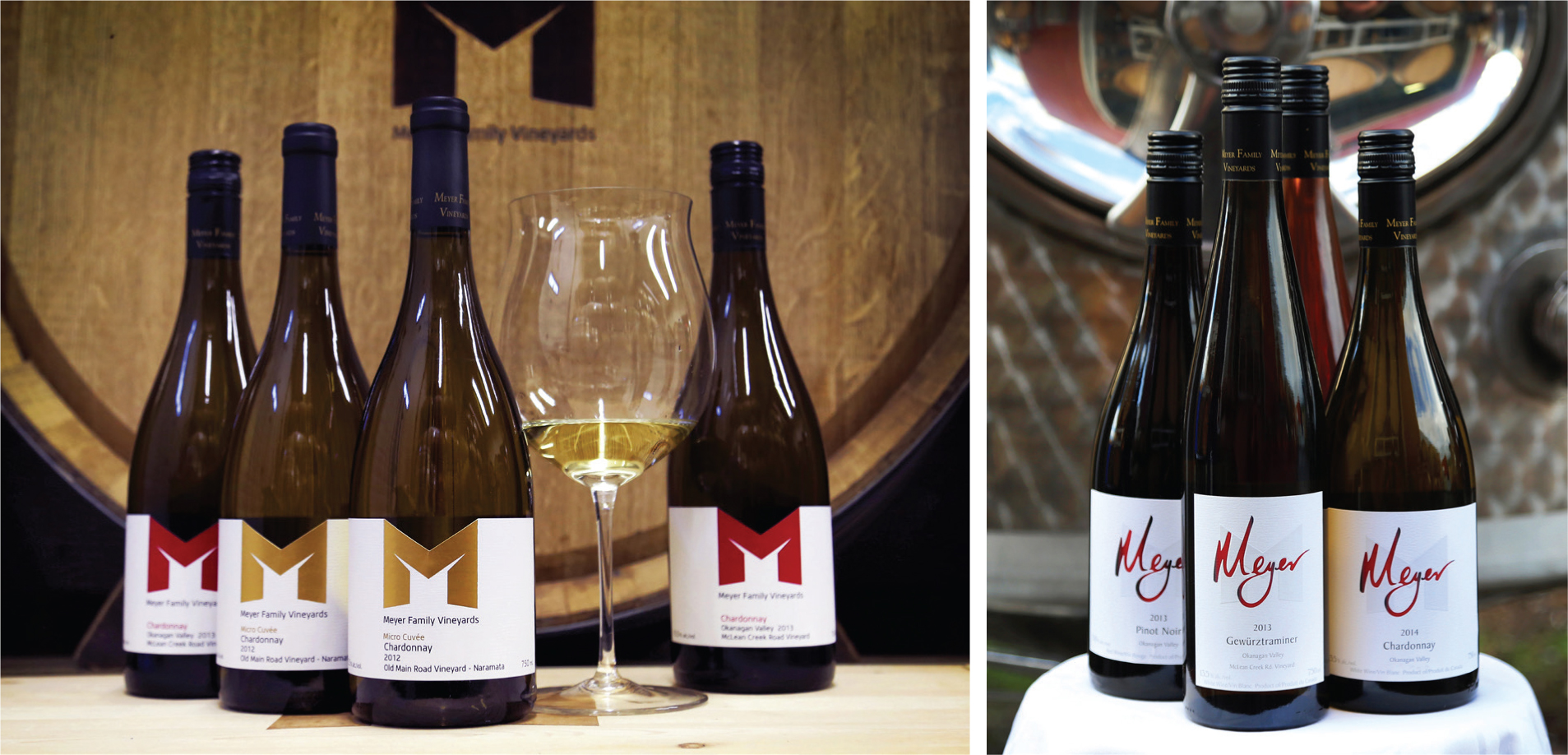 Following the traditional French burgundy style, the company focuses on small case lots of varietals best suited for and expressive of their unique place of origin, with an emphasis on Chardonnay and Pinot Noir varietals. Wines are hand harvested and crafted, so the company produces less than 6000 cases, aiming to create the finest wines possible. Recent vintages offered include their: 2013 mclean creek road chardonnay; 2013 mclean creek road pinot noir; 2014 okanagan valley pinot noir; and a 2014 meyer gewürztraminer.
All wines come from the Designated Viticultural Area known as the Okanagan Valley. Within the region, Meyer Family Vineyards produce wines coming from smaller sub-regions with unique terroir, including Okanagan Falls, Naramata Bench and East Kelowna. Quality assurance is assured by the company's participation in the Vitner's Quality Alliance analysis for all entry-level and premium wines.
Established in 2006 in the Okanagan Valley's Naramata Bench, Meyer Family Vineyards was born out of a desire to create a premium product that showcased the potential of B.C. vineyards. With a narrow focus on grape varieties and a fierce commitment to quality, the company have now found themselves on the global stage. Meyer Family Vineyards practice sustainable farming techniques in their vineyards, and regularly contributes a significant amount of their products to various fundraising efforts.