Chaberton Estate Winery
Chaberton Estate Winery (Chaberton) produce award-winning wines made on their estate in the Fraser Valley.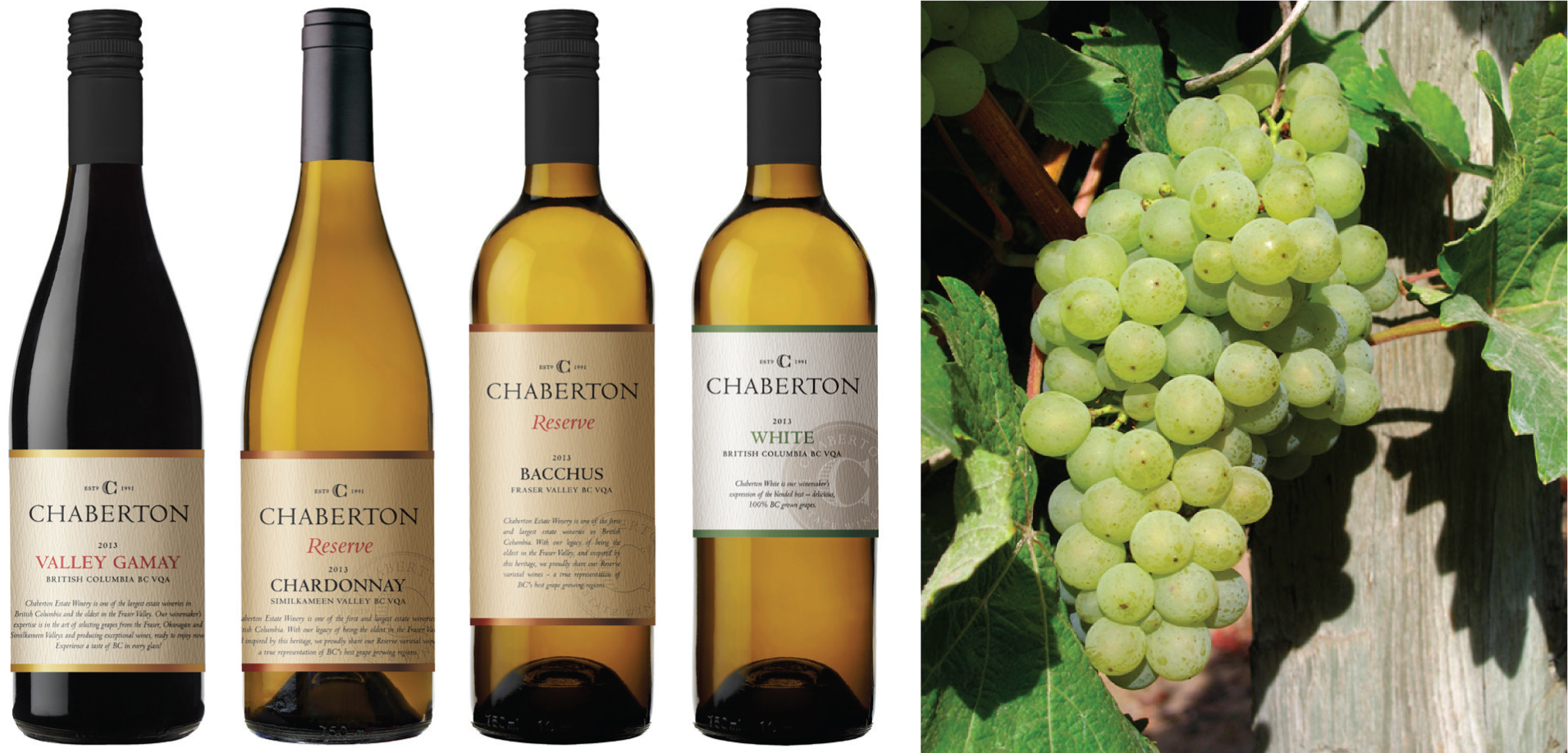 Having recently begun exporting in bulk, the company offers a wide range of wines, including: white wines such as their reserve chardonnay, reserve pinot gris, reserve bacchus and valley chardonnay; red wines such as their reserve syrah, reserve merlot, valley gamay and valley cab; as well as additional offerings, including a valley pink and chaberton siegerrebe dessert. All wines are made from 100% B.C. grapes, Vintners Quality Alliance (VQA) certified and reflect the quality and characteristics of the very best of B.C. wines from not only the Fraser Valley but the Okanagan Valley as well.
Established in Langley in 1991, Chaberton is one of the oldest and largest wineries in the Fraser Valley. Chaberton was originally founded in 1975 by Claude and Inge Violet, who sold their winery and vineyard in France to start a new life in Canada.
After extensive research, the Violets found that the terroir in south Langley was similar to that of some of the best wineries in northern France and would be ideal to grow cool weather grape varietals.
After owning the winery and vineyard for over 25 years, the Violets decided to retire and sold the estate. Purchased by Anthony Cheng and Eugene Kwan in 2005, Chaberton has grown to become the 5th largest estate winery in the province. Eugene is actively involved in the wine industry and is a member of the Wine Industry Advisory Committee.