Dead Frog Brewery
Dead Frog Brewery (Dead Frog) is an award-winning craft brewery with a passion for bringing great beer to the world.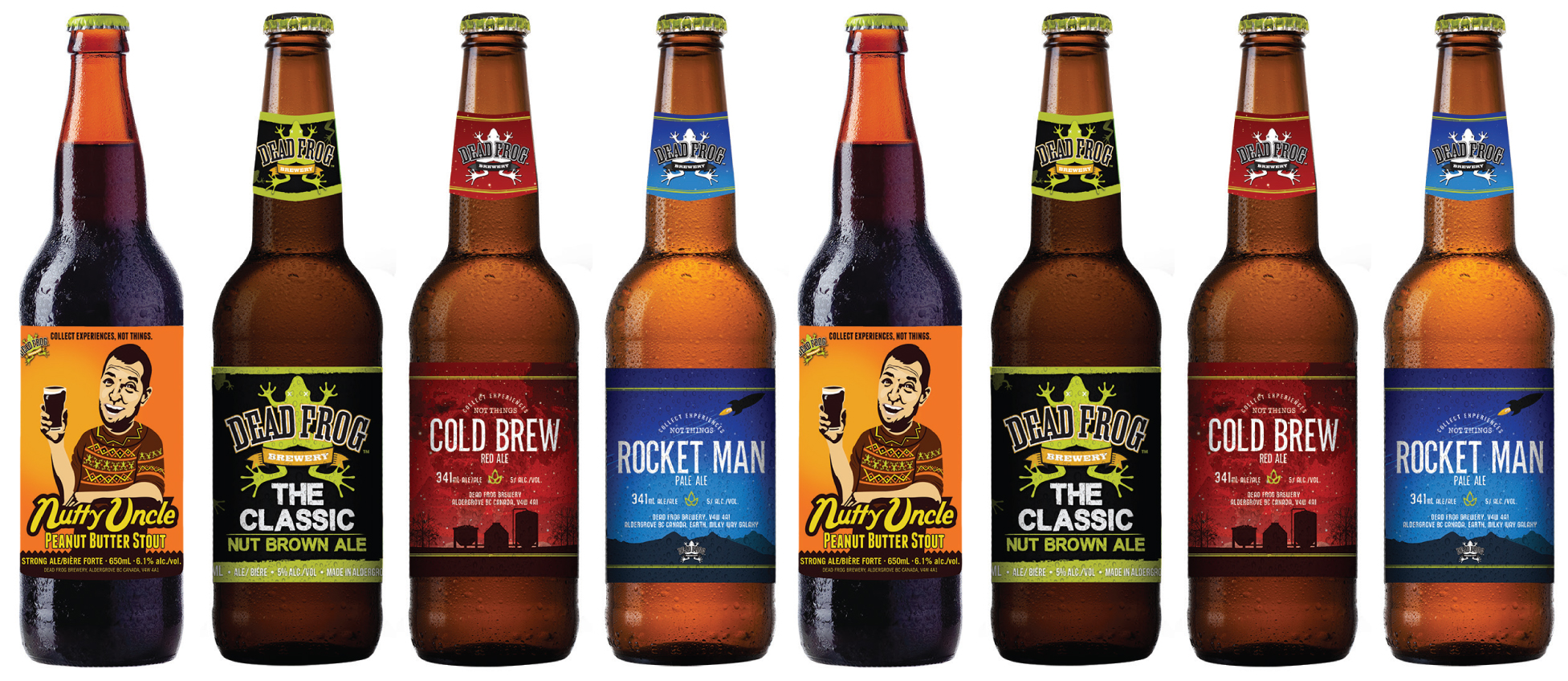 The company produces a diverse portfolio of over 20 hand-crafted beers that are marketed to craft beer enthusiasts around the world, including: their Pilsner, a refreshing light golden lager with a crisp hop aroma and dry finish, made using Bavarian style malts and hops; the Rocket Man Pale Ale, a crisp and refreshing pale ale bursting with tropical citrus aroma and smooth malt flavours; the Classic Nut Brown Ale, a smooth brown ale with rich, roasted flavours of chocolate and espresso; and the Cole Brew Red Ale, a smooth red ale infused with cold brewed vanilla bourbon tea made by the Tea Guy in North Vancouver.
Established in Aldergrove in 2008, Dead Frog is a family-owned and operated business, run by Derrick and Donna Smith. The Dead Frog brand represents quality, irreverence and fun, as evidenced by their tagline "Collect Experiences, Not Things." Focused on being a leader of innovative beer styles, the company produces a wide range of products, from flavourful and easy to drink, to challenging, high alcohol content beers that ignite the imagination of craft beer drinkers.
Dead Frog also works with their customers to develop unique beers for specific markets, and is a leader in creating house brands and private labels. All beers are produced with the environment in mind, as Dead Frog employs an energy recovery system for hot water usage, as well as cardboard and plastic recycling systems, and a reusable bottle program.