Emergency Medical Assistants Licensing Board
The Emergency Medical Assistants Licensing Board is responsible for examining, registering and licensing all emergency medical assistants (EMAs) in B.C., including first responders.
The board, under the authority of the Emergency Health Services Act, sets licence terms and conditions. In addition, the board investigates complaints and conducts hearings where necessary.
Notice of Upcoming Hearings
There are currently no hearings scheduled.
---
Board Members
The board has three appointed members. By law the board must include a licensed EMA and a medical practitioner. The third member sits as the board chair and brings legal expertise.
Patricia Sheela Lane, Chair
Ms. Lane obtained her law degree from Osgoode Hall Law School ('76) and after a year at the BC Law Reform Commission and another in articles at Swinton and Co. in Vancouver, was called to the British Columbia Bar in 1979. After practicing labour law for ten years, she joined the Yukon government's treaty negotiation team with special responsibility for the self-government and dispute resolution tables. She worked in Ontario on tax policy and reported to the Deputy Minister of Health as a special consultant on health care reform. In 1992 she returned to BC to assist the Ministry of Health in implementing the Closer to Home initiative. She has deep tribunal experience. Her practice consists of serving clients as an arbitrator and mediator and sole tribunal judge. She has served on the BC Securities Commission, the BC Real Estate Council and is past Chair of the University of Victoria Harassment and Human Rights Panel. Ms. Lane served as a Director of Coast Capital Savings for nine years and has extensive Board experience in the charitable sector.
Ms. Lane holds the Chartered Mediator and Chartered Arbitrator designations.
Ms. Lane was appointed as board chair on December 31, 2017, for a two-year term ending December 31, 2019.
Philip Yoon, MD, MBA, CCFP(EM), FCFP, Vice Chair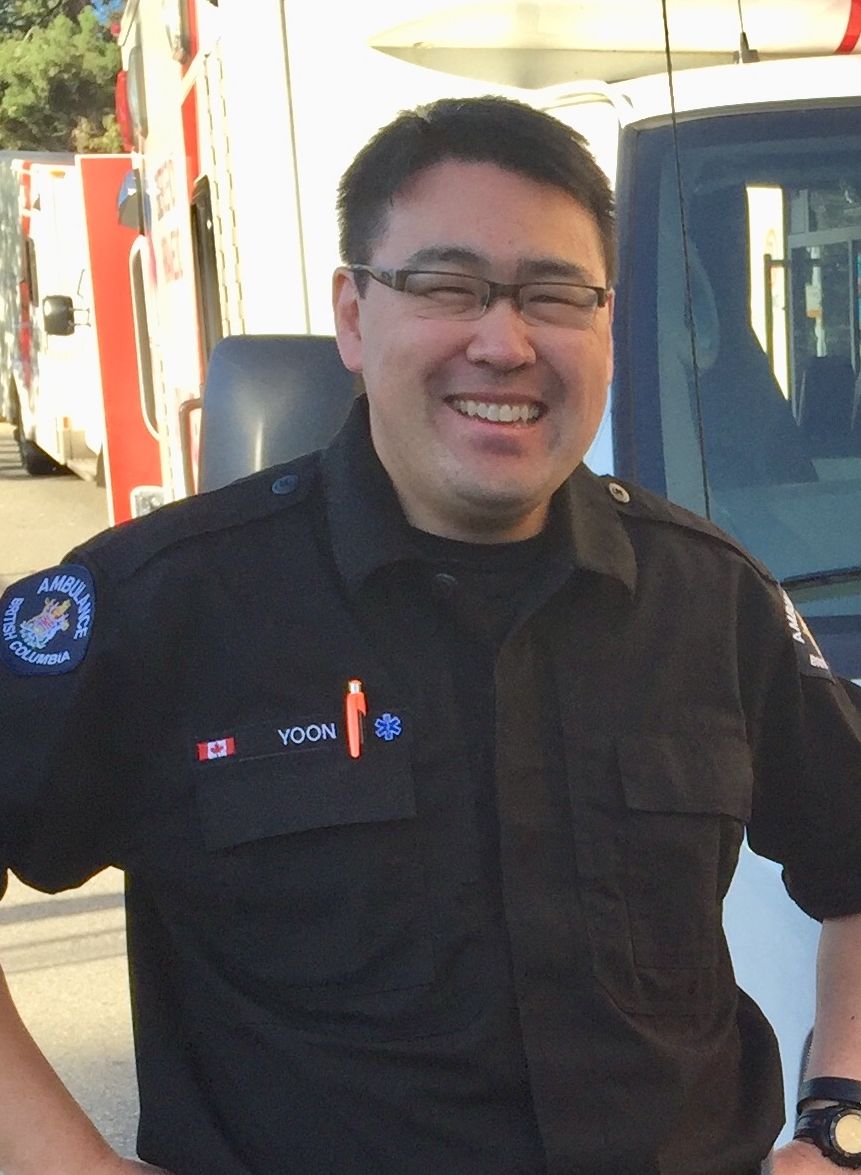 Dr. Yoon works as a staff emergency physician at the Royal Columbian and Eagle Ridge Hospitals and is a Clinical Professor within the Department of Emergency Medicine at the University of British Columbia. He moved to British Columbia in 2012 from Nova Scotia where he was a Professor in the Faculty of Medicine at Dalhousie University and the District Chief/Department Head of Emergency Medicine.
Prior to his move to the Maritimes in 2009, Dr. Yoon completed all of his medical training at the University of Alberta and was an academic emergency physician based at the University of Alberta Hospital for 13 years. He also served as the Associate Medical Director of Special Operations for Edmonton EMS. Throughout his medical career, Dr. Yoon has remained involved in emergency medicine/EMS operations, administration, education, and research. Additionally, he has maintained membership in the National Association of EMS Physicians (NAEMSP) since 2006.
He is also a Navy Reserve Medical Officer in the Canadian Armed Forces. Since February 2013, Phil has held the position of Medical Director of the EMS Physician Online Support (EPOS) service with the British Columbia Emergency Health Services (BCEHS).
Dr. Yoon was appointed to the Board November 8, 2012, and was reappointed in November of 2015 until December 31, 2018.
Bill Leverett, Member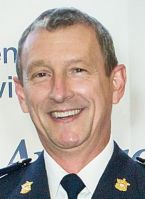 Bill Leverett started with the British Columbia Ambulance Service in 1979 as a part-time employee in the South Okanagan. He was hired full-time in 1984 for the Vancouver post and completed his advanced life support (ALS) training in 1992. He moved to Victoria as an ALS unit chief in 1994 and completed his air evacuation training in 1997. In 2002, Bill completed his Master of Arts in Leadership and Training at Royal Roads University in Victoria.
Bill has been active in all aspects of EMA training and continuing medical education. He also served three years on the Victoria Standards of Care Committee. Bill has sat on the Paramedic Association of Canada Advisory Committee developing the paramedic National Occupational Competency Profile.
He has also served as a program surveyor and survey team chair with the Canadian Medical Association Conjoint Accreditation Services. He held a position on the Committee on Program Accreditation for 6 years and a position on the Conjoint Committee on Accreditation for an additional 6 years ending in February 2018.
Bill is currently an acting duty supervisor with the B.C. Ambulance Service in Victoria.
Bill was appointed to the board May 1, 2000, and was reappointed in December of 2017 until December 31, 2018.