Asset Folder Pane
From the Assets Folder Pane you can view folder and asset information, manage assets, add Metadata and Tags and Publish Assets to the Production web server.
Click image to view in full screen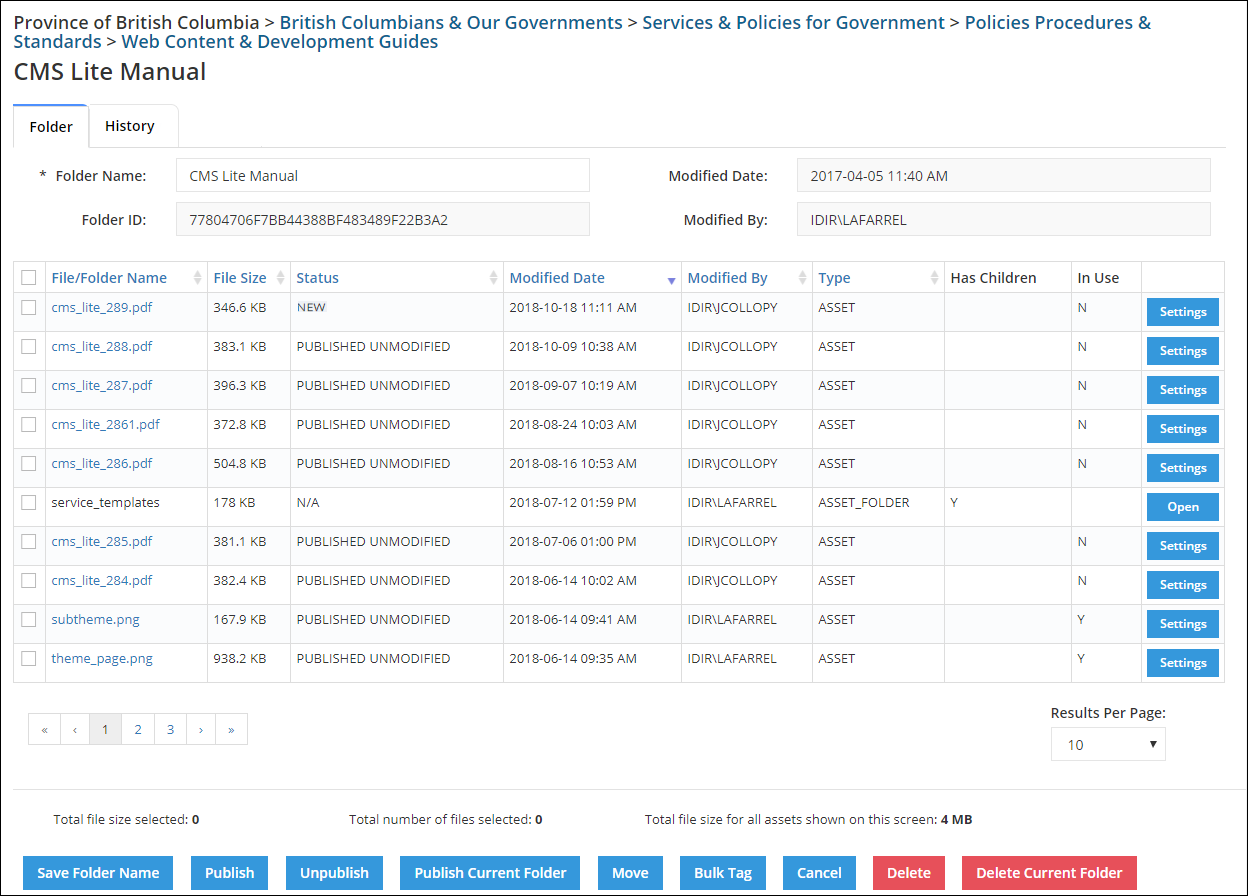 Folder Name: When a new folder is created. "NewFolder xxx" is initially assigned to this mandatory field. Update the folder name and select the [Save Folder Name] action
Folder ID: A unique ID that allows the folder to be moved without breaking content links
Modified Date: The most current date that the [Save Folder Name] action is invoked
Modified By: The IDIR of the last person to save changes to the folder
---
File/Folder Name: The file name of the asset or asset folder. Click on any Asset title to preview it in a browser window or the associated program
File Size: Indicates the size of the file or folder (with totals displayed below the pagination). Note: folder size includes the total of all assets within the folder and individual asset information is also located in the [Settings] for each asset.
​Total file size selected: indicates the total size of all files with a check mark

next to the Asset File Name. Up to 100 MB of assets may be published per workflow
Total number of files selected: indicates the total number of files with a check mark

next to the Asset File Name. Up to 500 files may be published as long as the total size does not exceed 100 MB
Total file size of all assets shown on this screen: represents the total file size of all assets currently displayed in the status grid
Use the Results Per Page to changed the number files displayed in the grid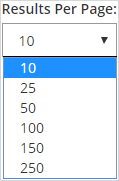 Status:
Modified Date: Date that the asset or folder was last modified
Modified By: IDIR of the last person to modify the asset or folder
Type: Indicates if the line item is an ASSET or ASSET_FOLDER
Has Children: Y or N indicates if sub-folders or assets exist
In Use: Y or N indicates if the asset has been embedded or linked to from a page. See Asset Usage tab for more information
This column does not apply to asset folders
[Settings] button opens the Asset Settings Pane. Click on the [Back to Folder] action to return to the Asset Pane Folder
Click image to view in full screen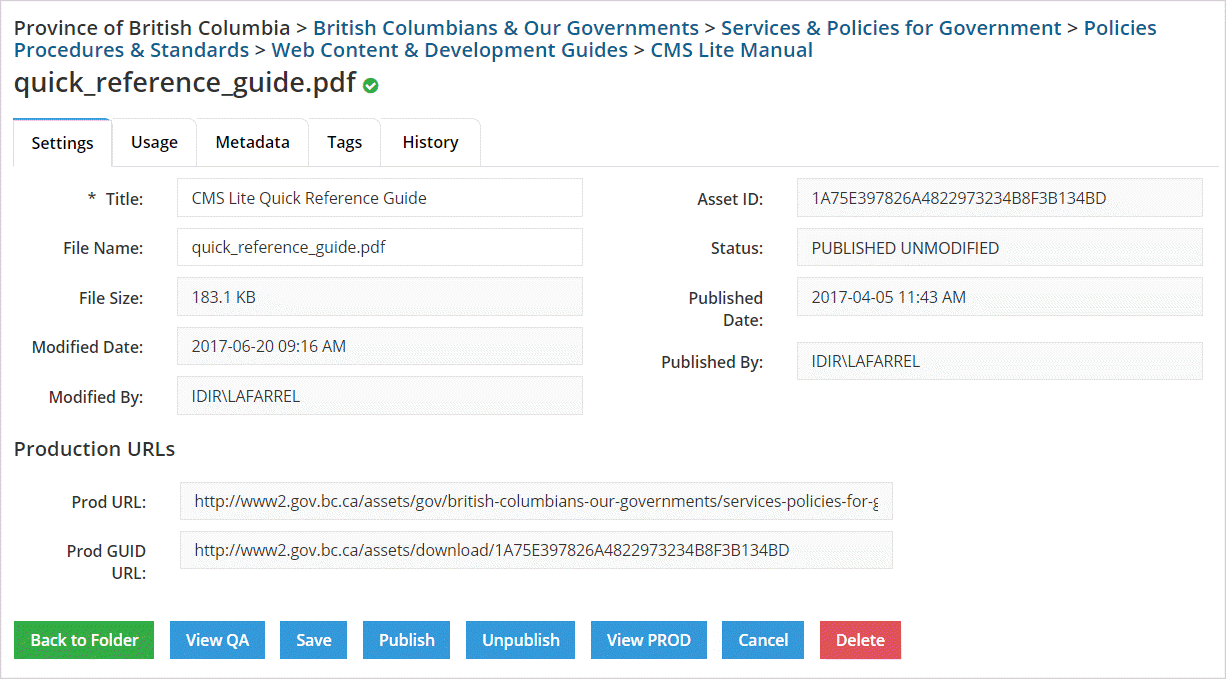 [Open] button allows the user to drill-down to a child folder
---
​Total file size selected: indicates the total size of all files with a check mark

next to the Asset File Name. Up to 100 MB of assets may be published per workflow
Total number of files selected: indicates the total number of files with a check mark

next to the Asset File Name. Up to 500 files may be published as long as the total size does not exceed 100 MB
Total file size of all assets shown on this screen: represents the total file size of all assets currently displayed in the status grid