Asset Settings - Usage Tab
The Asset Usage tab displays links to any page that an asset has been attached to using the asset picker or image picker functionality in the CMS Lite; and will encompass all components of a page (body and right-hand column boxes) that an asset has been included.
Click image to view in full screen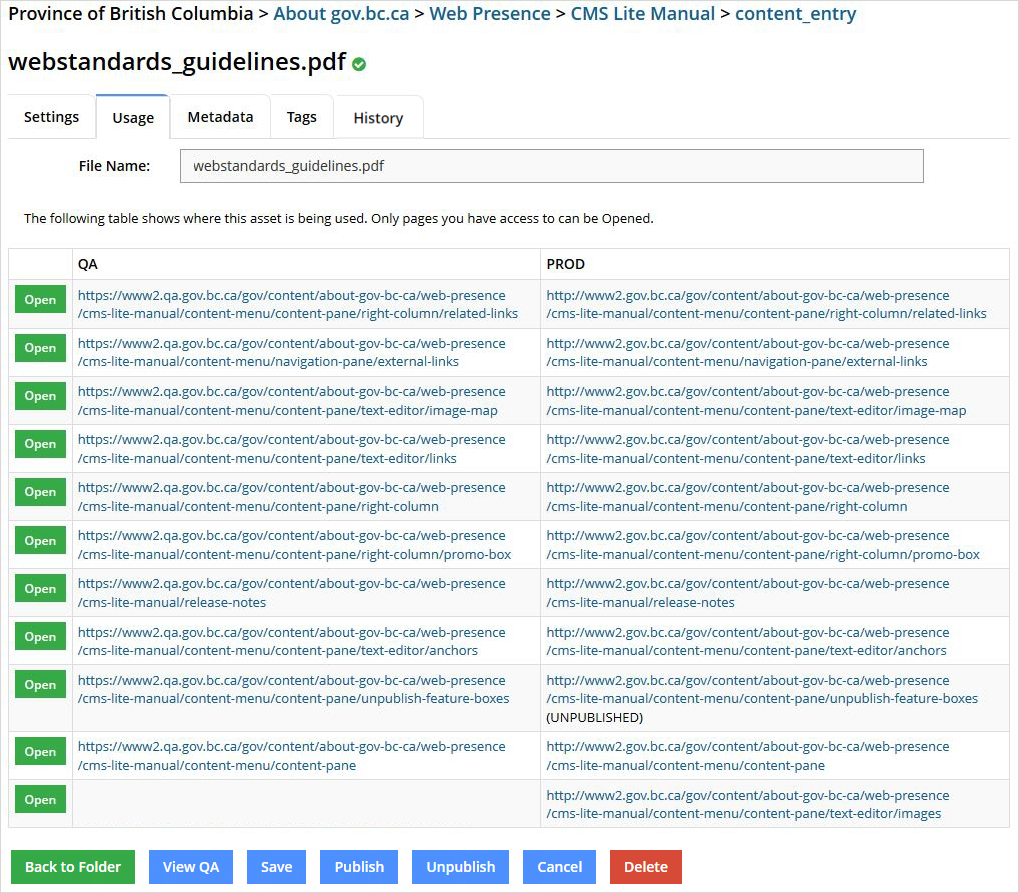 Links will be displayed based on the current status of the page. For example, if the page has not yet been published to the Production web server then no link will be displayed in the PROD column. The page links will be displayed in their Human-Readable (HRU) format. If you require the GUID, navigate to the Settings Tab for the page.
Like other areas of the CMS Lite, you may click on the hyperlink to open the corresponding page in a new tab, and you may click on the [Open] button to edit the page in the Content Pane. If a page is listed that is not within your security group the [Open] button will not be displayed.