Meadow Berry Farms
Meadow Berry Farms Ltd. (MBF) is one of British Columbia's premier producers of fresh and frozen blueberries and cranberries.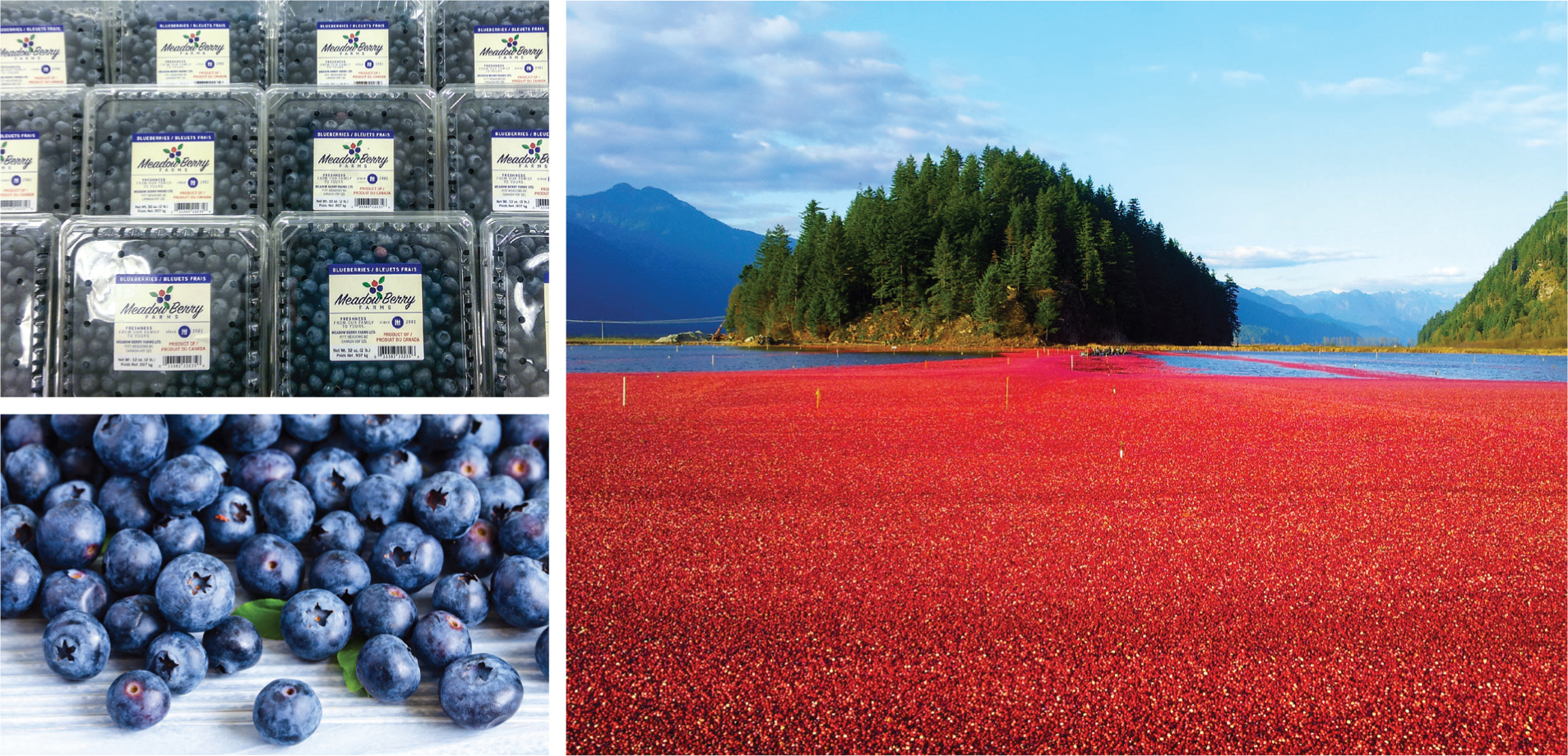 MBF is located in the Fraser Valley, where ideal soils and climate have made the region North America's largest producer of highbush blueberries. The company grows six varieties of blueberries, as well as cranberries, all thriving in the farm's nutrient-rich peat soils. MBF processes and packs what they grow in their own facility before shipping, sending fruit picked by hand to their processing plant's chilling cooler every two hours, allowing them to control the supply chain and exercise complete quality control from farm to table.
Berries are laser and optical sorted before packing, with GlobalGAP certification and third-party audits used to ensure product safety. This emphasis on quality has helped MBF build a network of loyal buyers from major supermarket and specialty food chains across North America, Europe and Asia.
Established in 2003 in Pitt Meadows, MBF is a family-owned business with over three decades of blueberry farming experience and three generations of the Aujla family actively involved in operations. In 2011, MBF implemented an Environmental Farm Plan to ensure the sustainability of their products. Cardboard and organic waste are recycled, packaging is constructed from 50% recycled material, and MBF's new facility was built using energy saving insulation and lighting.