Bredenhof Hop Farms
Bredenhof Hop Farms takes advantage of their pure water and rich soil to grow the best Canadian hops.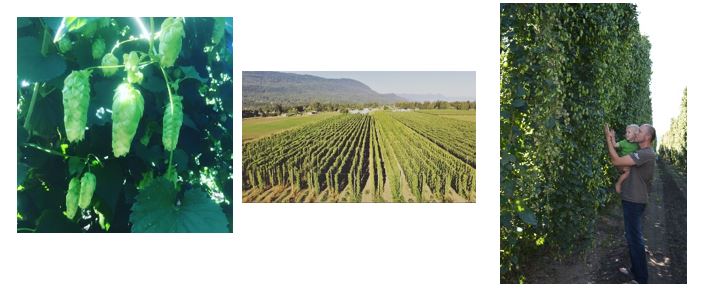 Bredenhof hops are only harvested at their prime, dried and pelletized at the lowest temperatures, nitrogen flushed, vacuum packaged and refrigerated in their on-farm cold storage facility. A commitment to sustainability means they are guided by strategies developed in their Nutrient Management Plan, Integrated Pest Management Plan and Environmental Farm Plan.
Bredenhof Hop Farms is a vertically integrated family farm, producing the highest quality Canadian hops. Their hops are grown in the Fraser Valley, the heart of what was once the largest hop growing region in the entire Commonwealth. They have selected varieties best suited to the region and climate. By managing every step, they can assure customers that the utmost care went into their production of hops. They have also developed a number of unique brewing products by combining their hops with other locally produced products such as spruce tips, hemp and lavender.
Bredenhof Hop Farms is the most awarded hop farm in Canada – twice winners of the Lupulin Cup for best hops as well as the Outstanding Young Farmer award. There are over 300 breweries in Canada and around the world using Bredenhof hops.