Provincial Hydrology Program
The Provincial Hydrology Program is the responsibility of the Groundwater, Hydrology and Hydrometric Program Section within the Knowledge Management Branch in the Ministry of Environment and Climate Change Strategy. The program manages the collection of provincial surface water quantity data, primarily river levels and surface water flow.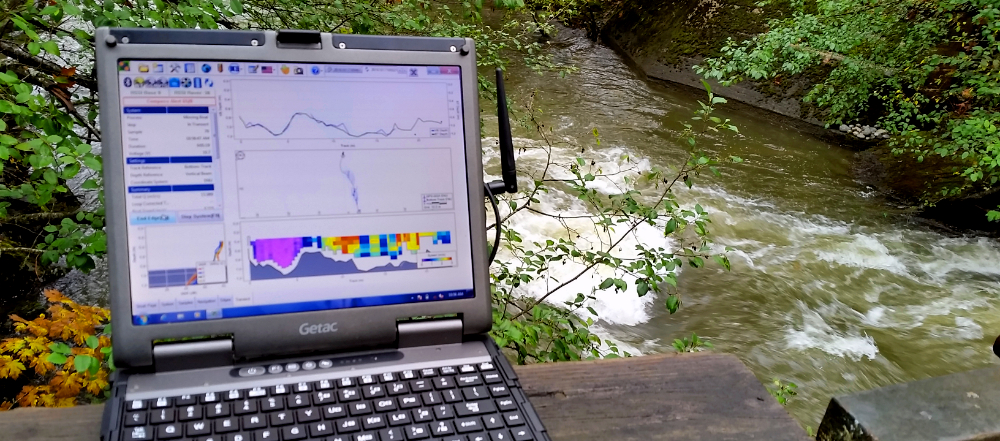 More specifically, program staff oversee the Canada-British Columbia Hydrometric Agreement, publish standards for hydrometric operations and provide training. We also provide guidance, capacity building, mentoring and equipment support for provincial hydrometric data collection throughout the Province of British Columbia. Learn more about the Provincial Hydrology Program.
On these pages
Here is a brief summary of what you can expect to find here:
The right-hand column provides access to all the main pages of the Provincial Hydrology Program
Integrated data is the national flow data, often referred to as Water Survey of Canada or WaterOffice
The B.C. Streamflow Inventory is a provincial method of quickly estimating flows using a regional analysis method
The B.C. Extreme Flood Project is a summary of extreme events for engineering design purposes
Non-integrated data is data collected by provincial staff and third parties, all other data not collected under the Federal-Provincial partnership
Related resources is a collection of resources for hydrometric and hydrology practice
---
What is Hydrometry and hydrometric data?
Hydrometry is the practices of monitoring components of the water cycle including rainfall, groundwater, water quality and flow characteristics of surface waters. The collected data is called 'hydrometric data'. The image below illustrates the movement of water near the Earth's surface and the connection between natural storage locations.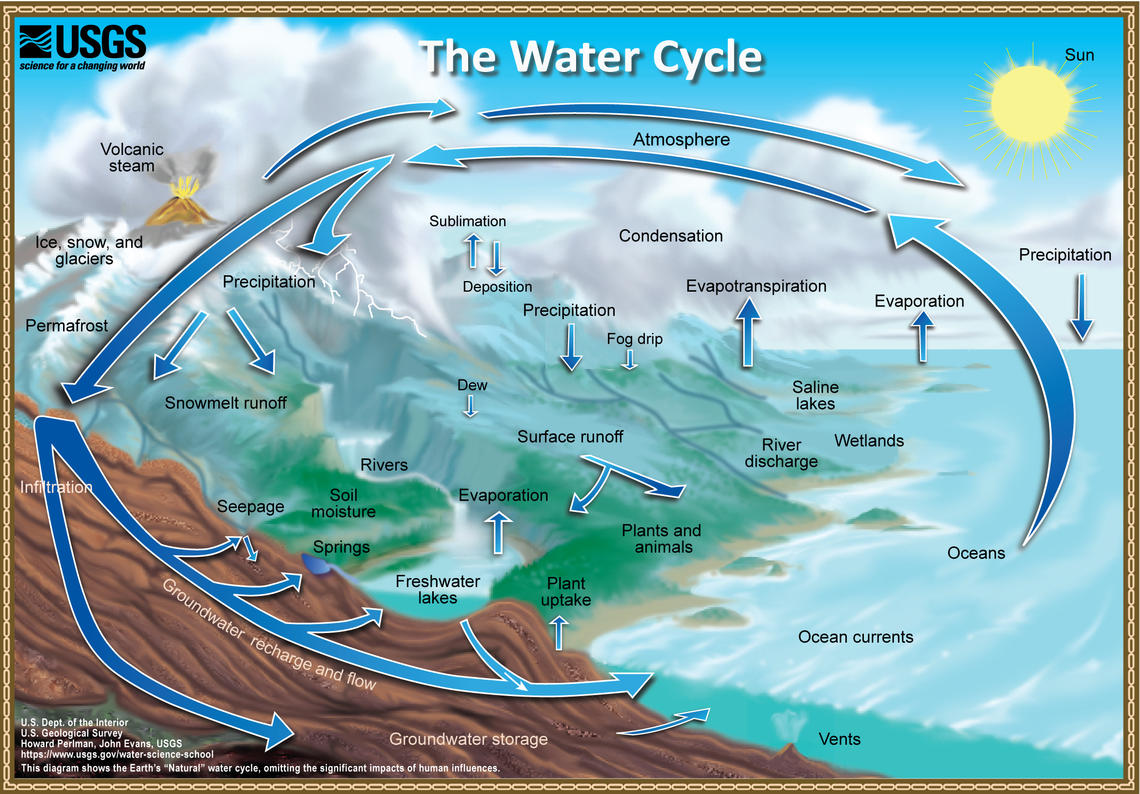 Image credit: Howard Perlman, USGS. Public domain.
The province divides the collection of hydrometric data between the groundwater network (PGOWN), climate network, snow network, water quality, and the surface water network (hydrometric network). The provincial hydrology program oversees surface water hydrometric data, the information that characterizes surface water, including stage (calibrated water level height) and discharge (volume of flow) as the core parameters. In some cases additional parameters such as water temperature, turbidity, precipitation, conductivity, and others may be collected.
Integrated and Non-Integrated Data
Hydrometric data collected in British Columbia are divided into two categories, as defined in the Manual of British Columbia Hydrometric Standards (PDF). These categories are:
Integrated data, data produced by the Canada-British Columbia Hydrometric Program Network, collected in accordance with Environment and Climate Change Canada, Water Survey of Canada standard and
Non-integrated data, data from monitoring sites outside the Canada-British Columbia Hydrometric Program Network