Real-time Water Data
The Real-time Water Data Tool (Aquarius Time-Series database) is the province's primary repository of continuous surface, groundwater and snow data from monitoring stations across the province.
The browser-based information and data presentation system that allows timely access to snow and water monitoring data.
Use the interactive map based tool to display locations of monitoring stations, export data, create & view charts & reports.
Interested users can:
view real-time data from snow, groundwater, and hydrometric stations
create custom charts of the data
download data in various formats
Access the Real-time Water Data Tool.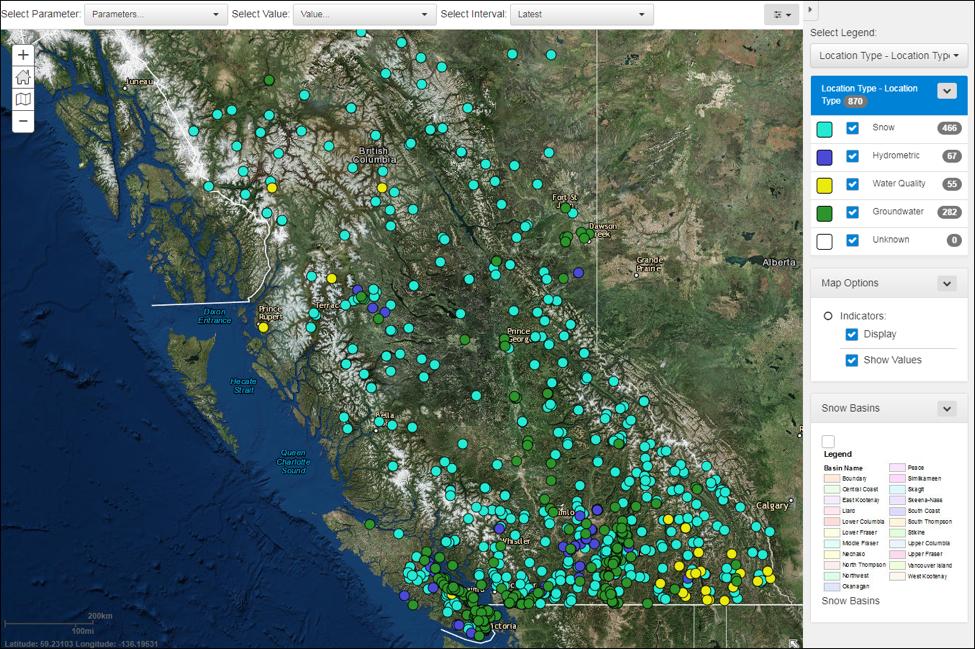 Disclaimer
The information provided on this interactive map should not be used as a basis for making financial or any other commitments. The Government of British Columbia accepts no liability for the accuracy, availability, suitability, reliability, usability, completeness or timeliness of the data or graphical depictions rendered from the data. Read our general Disclaimer and Privacy pages for more information.