Monitoring Aquifers: Provincial Groundwater Observation Well Network
The Provincial Groundwater Observation Well Network program collects, interprets and reports information about groundwater quantity and chemistry.
There are 226 active observation wells that provide data from various developed aquifers in B.C. The network was established in 1961, and archived data from previous years allows for the monitoring of groundwater patterns and trends.
Groundwater Level Monitoring
Within the provincial network, groundwater levels are continuously monitored using pressure transducers. Almost two-thirds of the observation wells in the network transmit information through satellite telemetry, allowing decision makers and the public to observe groundwater levels as they rise and fall in near real time.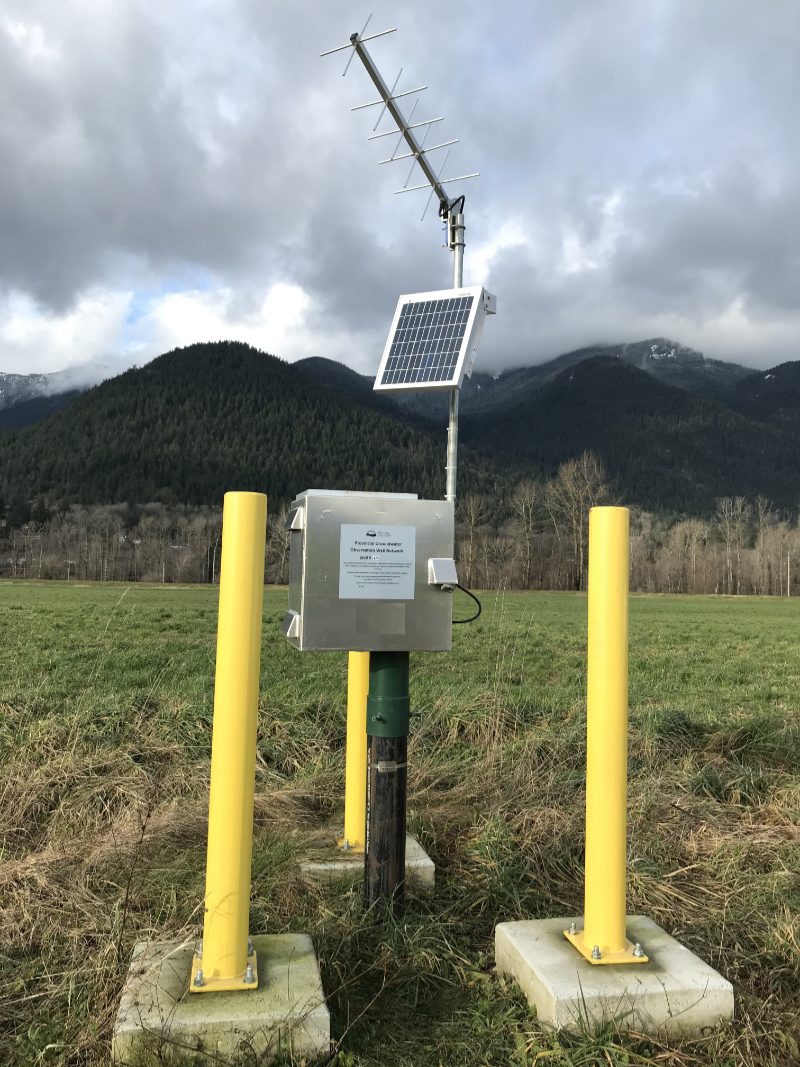 A provincial groundwater observation well equipped with a data logger and telemetry equipment.
Groundwater Chemistry Monitoring
On a routine basis, groundwater samples are collected from the provincial network and analyzed for nutrients, metals and general water chemistry. The results of all tests are publicly available in the Environmental Monitoring System (EMS) database. The sampling frequency for each observation well is based on the classification of the aquifer being monitored, the age of the well within the network, and long-term analytical trends.