Specialty Vegetables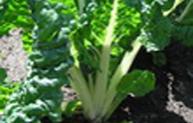 B.C. growers produce a variety of vegetables that are traditionally associated with regions outside of North America. Many of these vegetables are of Asian origin. These crops belong to a range of plant families, including cole crops, legumes and cucurbits. Most crops are short-season crops and are generally grown in small blocks.
Brassica crops grown include Sui choy (Chinese cabbage), Bok choy, Yow choy, Gai lan (Chinese broccoli), and Gai choy (mustard greens). Others include A-Choy (related to lettuce), She dow (snow pea) and Lo Bok (Asian radish).
Growing specialty vegetables
Specialty vegetable weed management
Specialty vegetable insect management
Specialty Vegetable Disease Management
There are a few fungicides registered for these crops (see table below). Cultural practices to reduce disease problems include:
Crop rotation of at least 3 years
Use resistant varieties (if available).
Use certified disease-free seed or hot water seed treatments as described in the Vegetable Production Guide: Planting (PDF).
Use healthy transplants grown in clean plug trays and sanitized greenhouses.
Control disease vectors such as aphids and weed hosts.
Rogue out infected plants.
Avoid moving in the field when foliage and soil are wet (to reduce the spread of bacterial diseases).
Reduce overhead irrigation.
Deep-plow crop residues into the soil.
Eliminate cull piles.