Cole Crops
To prevent crop injury do not apply in temperatures over 32°C.
Do not enter treated area for 48 hours.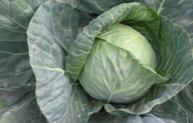 Growing cole crops
For Asian Cole Crops, check out Specialty Vegetables.
Cole crop weed management
Cole crop weed control is very difficult because of the limited selection of registered herbicides and the many aggressive weeds (mustards, shepherd's purse, galinsoga, nightshade). Growers must practice overall farm weed control, as outlined in the "Weed Management" section of the Vegetable Production Guide: Pest Management (PDF, 1.2 MB).
Transplanted crops are easier than direct-seeded crops to keep weed-free because they are quicker to establish. In addition to the herbicides listed in the tables below, effective, timely cultivation is critical in preventing weed losses.
Cole crop insect management
Cole crop disease management
Other related problems